It was a miracle that I was able to get an NBI clearance at the Island Central Mall in Lapu-Lapu amidst my very hectic schedule. I was out the whole morning to get a police clearance, went to DFA to process passport requirements with my dear father (read this on a separate blog post why I was able to finish within 30 minutes) and was able to squeeze it down to the final closing hour of the NBI satellite office in Island Central Mall. And this was done in one day with long waiting times in between.
The last time I went to get an NBI clearance at J Centre Mall was 5 years ago. Now that I've switched employers, part of the requirements is to get an NBI clearance. Since it was already online, I filled out the online form in the morning while waiting for my turn to get a police clearance. This was just like scheduling an appointment online to get a passport. The difference is, I get to go on the same day I made the appointment.
Here's how I was able to do it:
STEP 1: Visit https://clearance.nbi.gov.ph/ to register and fill out an online application form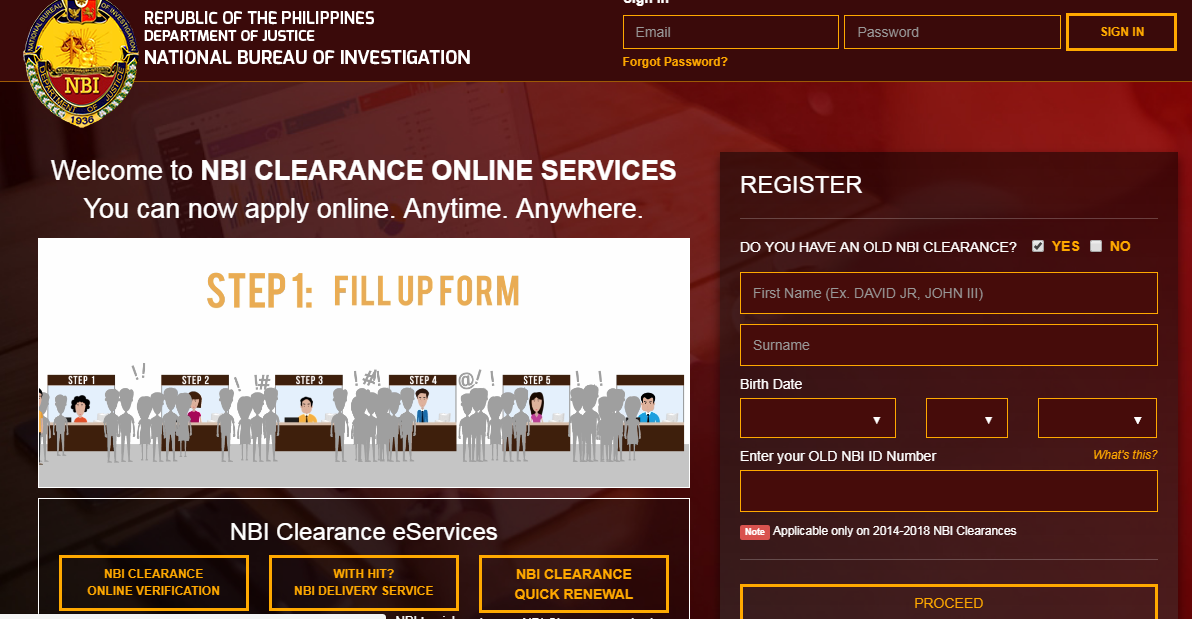 I have an old NBI clearance but I got it way back in 2013. If your copy dates back between 2014-2018, you may enter your OLD NBI ID number.
For the sake of the first-timers (like me!), I ticked the "NO" box in answer to the question: do you have an old NBI clearance?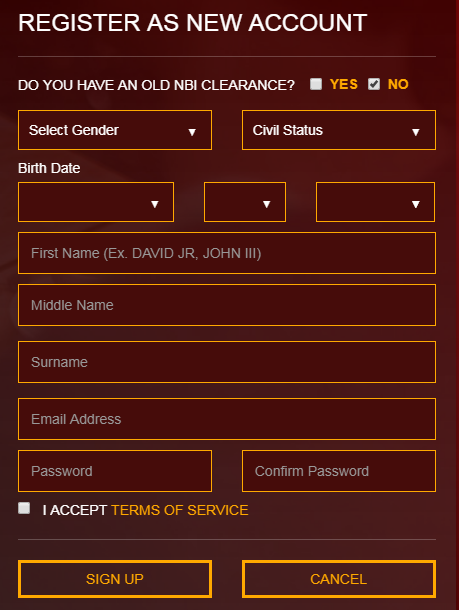 You will be directed to a page wherein you fill out an online sheet about applicant information, contact details, family background, and educational background.
STEP 2: Click on APPLY FOR CLEARANCE
A pop-up will display, asking you of what kind of identification will you be bringing on the day of the appointment:
Once you keyed that in, another pop-up box will display:
Step 3: Schedule an appointment
You will be brought to another page wherein you choose the date of your appointment. Choose an NBI Branch first, then choose a date. On the right column you will see the cost of the clearance and below that are the payment options.
CEBU SATELLITE OFFICES:
– Arcenas Cebu (Paseo Arcenas, Banawa, Cebu)
– Bogo (Bogo City, Cebu)
– Cebu CEVRO (Escario St., Capitol Site, Cebu)
– Central Mall (Island Central Mall, Lapu-Lapu City)
– Insular Square (Insular Square, North Highway, Basak, Mandaue City)
– J-Centre Mall (J Centre Mall, Bakilid, Mandaue City)
– Naga (City Hall Bldg. East Poblacion Naga City)
– OSSCO (SM North Reclamation Mabolo)
– Sands (Sands Gateway Arcade, Danao)
– Shopwise Mambaling (Shopwise Shopping Mall, Mambaling)
I chose Central Mall in Lapu-Lapu for convenience. In my case, I thought I will have to wait for another day to do that but you can actually make an appointment within the day, provided that there are slots. I was pretty late when we were finished at the DFA but I was able to get in for the last 30 minutes before closing time.
For your appointment time, you have to click on the blue cell if you prefer AM or PM slots. Once you've chosen your schedule, on the right column, the Appointment Schedule will display.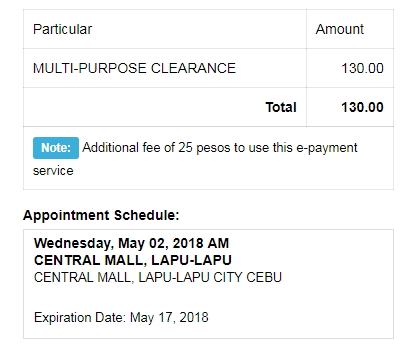 Step 4: Payment
When I went to the NBI Clearance Center, it was 4:30 pm, I asked the people manning outside if they are still accepting applicants. When I asked if I can make a payment on site, they asked me to go down and make a payment with Cebuana Lhuillier.
Originally, I already clicked on Bank Over-the-Counter option. I can no longer change the payment option I did earlier, so I logged in again, set the appointment schedule on a different date and click on Bayad Center.
If you missed out on the appointment schedule, you can still go before the expiration date. In this illustration, the expiry date is May 17, 2018.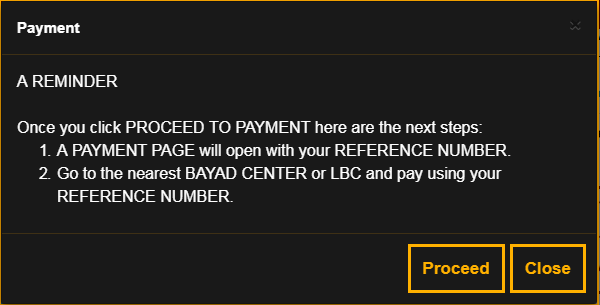 For those with desktop computers, you may print out the screenshot of the reference number. I was mobile then, so I showed the screenshot on my phone so that they can verify the reference number.
PRO-TIP: I suggest you make payments on Bayad Center. Banks have an additional charge of ₱25.00.
After I made the payment, I rushed to the NBI Clearance Center. The lady in charge pointed me to proceed to window 1, presented the ID I indicated online, then proceeded to the other windows for photo, fingerprint scanning and printing of the clearance. They will just call you once the clearance was printed. If you got a "HIT", you need to come back after 10 business days.
PRO-TIP: Avoid the crowd, go early morning or go very late afternoon, preferably before they close.
Advisory:
The PUBLIC is hereby advised that effective 12 March 2018, the NBI will be charging a fee of ONE HUNDRED THIRTY PESOS (₱130.00) per clearance certificate from the original ONE HUNDRED FIFTEEN PESOS (₱115.00) to comply with Documentary Stamp Tax (DST) rate adjustment.
This is pursuant to Republic Act No. 10963, otherwise known as the "Tax Reform for Acceleration and Inclusion (TRAIN) Law" and Revenue Regulations No. 4-2018 issued by the Bureau of Internal Revenue (BIR). NBI MANAGEMENT