One of the Philippines' influential tandem, KathNiel, a portmanteau of Kathryn Bernardo and Daniel Padilla, released their romantic-comedy film in the middle of the month. It follows the story of an almost-perfect girl, Gab, who is about to marry her long-time boyfriend. All of a sudden, her world was turned upside down when she discovers she is already married to a stranger, a happy-go-lucky Dos. As she tries to figure out how to get herself out of this situation, Gab starts breaking her own rules to survive their bizarre dilemma. Hence, a wild-goose chase commenced in Cebu where they discovered the beautiful heritage structures and amazing natural wonders that captured the hearts of both KathNiel and non-KathNiel fans.
1. Argao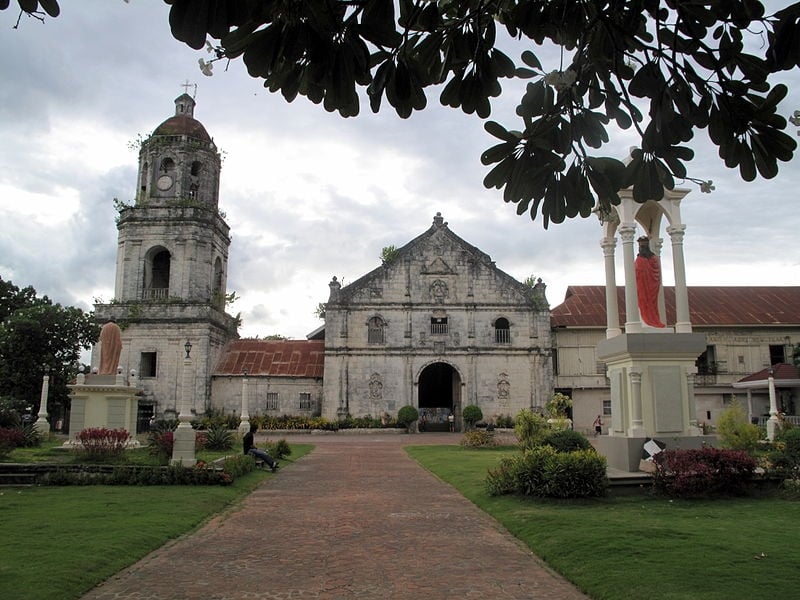 The San Miguel Arcangel Parish Church of Argao can be seen during the opening credits of the movie. It gives the viewers an aerial shot of the church and its plaza. The church follows the usual cruciform plan. Its ceiling is made of wooden panels arranged beautifully with details of seraphs protruding as corbels. Adorning the ceiling are paintings depicting the life of the angels and archangels—half of which were done by Cebuano painter Raymundo Francia, and the other half by an unknown Boholano artist.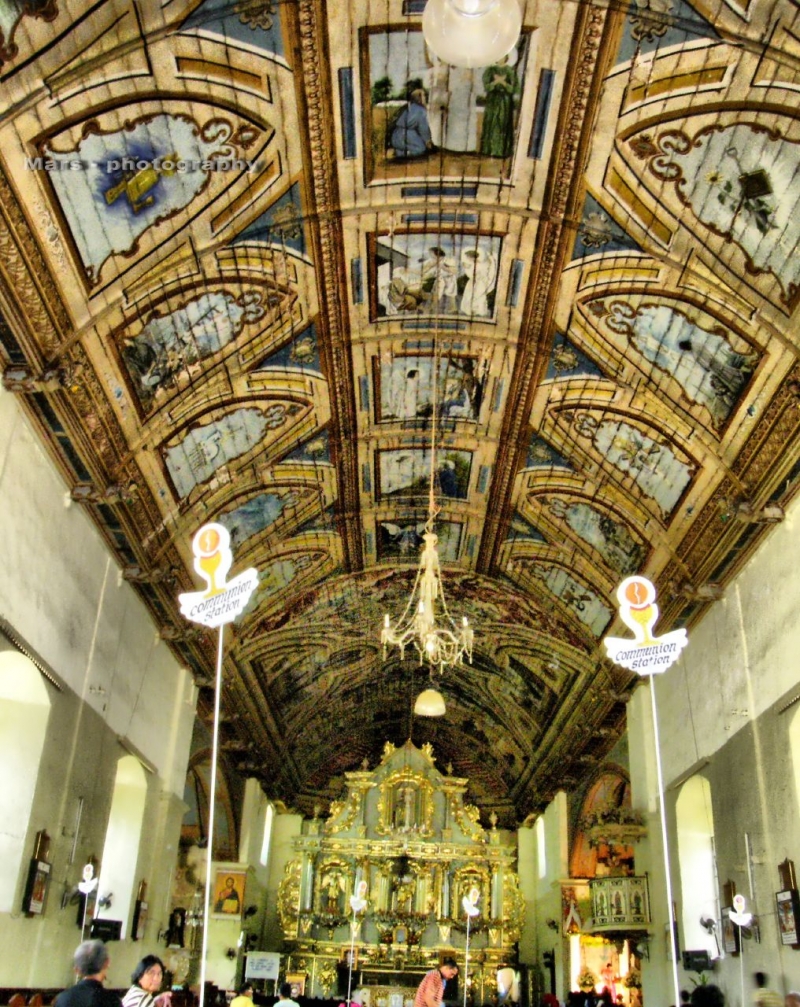 Why visit?
If you are a lover of art, feast your eyes on its heavily Spanish-inspired structure, the Baroque style, and its different bas-reliefs and paintings that adorned the church's ceiling. It was built in 1788 which means it has withstood hundreds of storms and scorching heat for over 200 years!
2. Moalboal
This is one of the scuba diving meccas in Cebu. Moalboal is known for its beaches and colourful sea world. Include diving in Moalboal in your summer goals, and if you're lucky, you might witness a sardine run.
Why visit?
Two words: sardine run. If that's not enough, you can do a side trip to the nearby Kawasan Falls.
3. Barili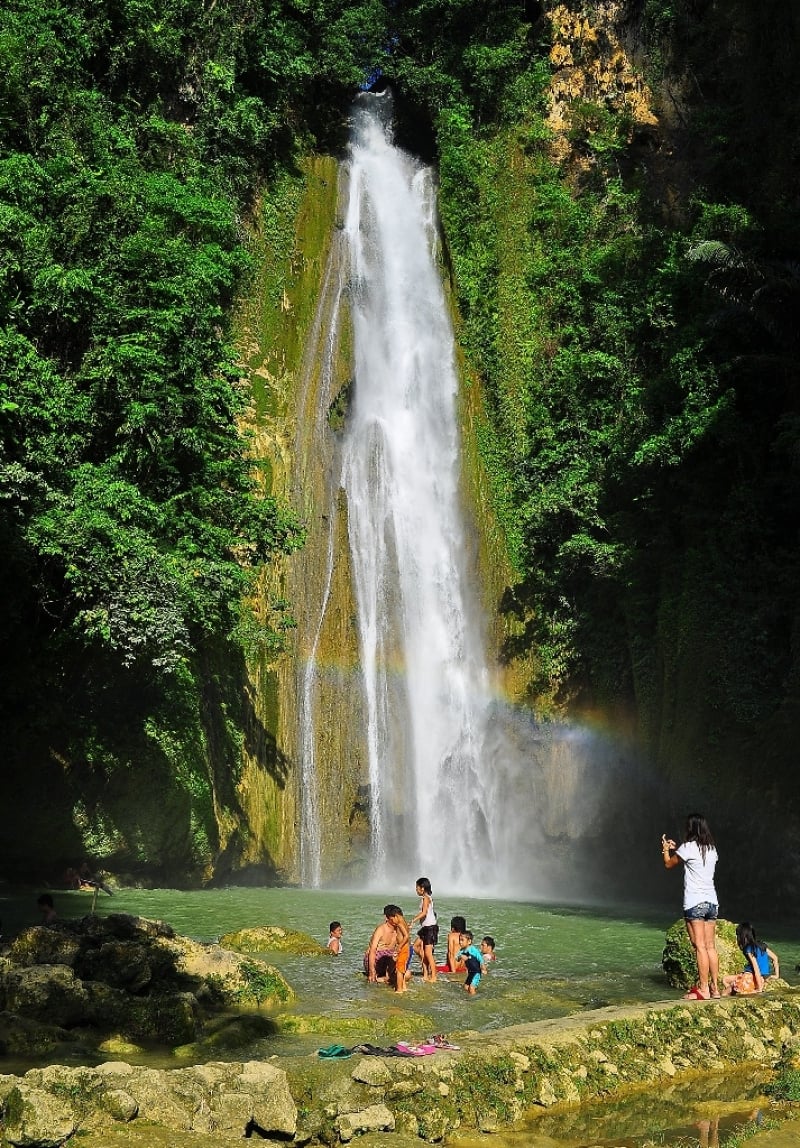 One of the waterfalls that tourists chase is Mantayupan Falls in Barili. It has two levels of falling water that don't have a direct descent. The height of the first falls is 98 metres while the second one is 14 metres. Its catch basin's depth is similar to that of Kawasan Falls.
Why visit?
Mantayupan Falls is one of the most accessible natural wonders in Cebu, just two hours from Cebu City. If you have the time, drop by at Molave Milk Station for its yummy milk-based refreshments like fresh milk from cows and carabaos, yoghurt and ice cream.
4. Camotes Island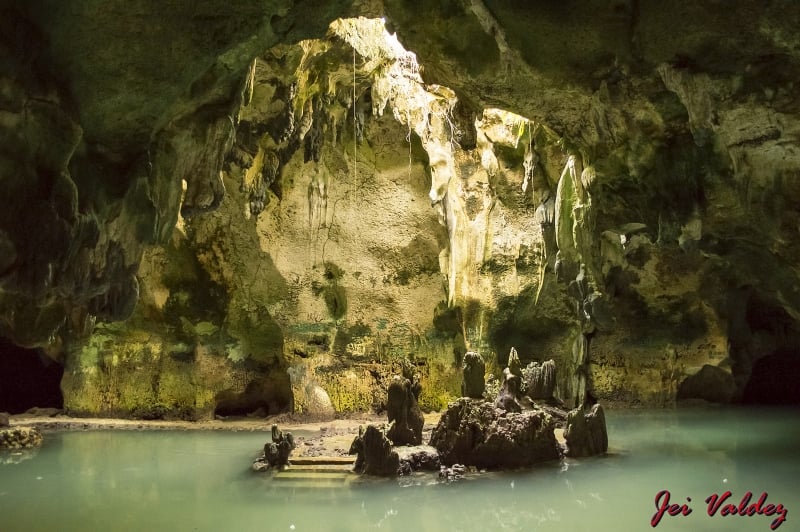 In the movie, two destinations were featured from Camotes. One is Bukilat Cave, it used to be a sanctuary for the locals living on the island from the Japanese invaders during World War II. Rumour has it that hidden treasures are scattered in the area. The other attraction in Camotes is its popular landmark, the Boho Rock, which has a unique ship-like shape that looks like it is docking at one of the rocky cliffs.
Why visit?
Bukilat Cave is known for its ethereal-like beauty, especially when the sunlight streams down from above, making a spotlight on the cool waters of the cave. You can also do your own YOLO moments as you leap into the deep aquamarine sea from the Boho Rock.
5. Dalaguete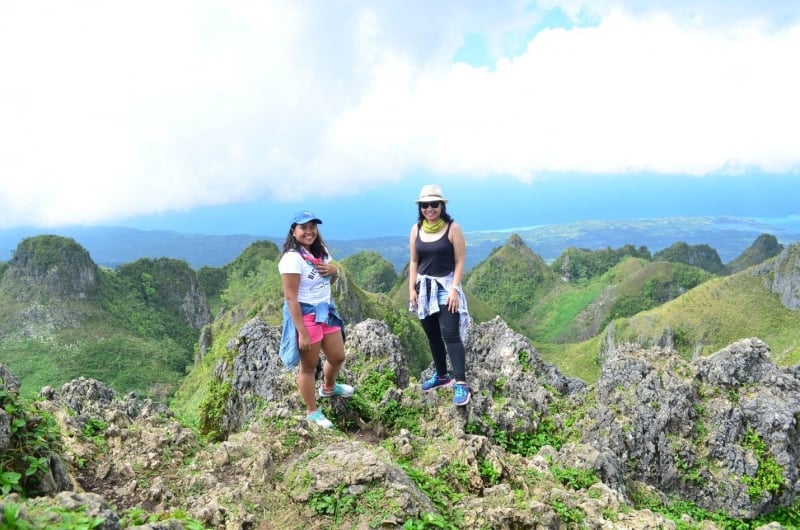 If you would like a small piece of adventure without doing the whole mountaineering gig, Osmeña Peak is a good place to start. Dalaguete's Osmeña Peak is the highest mountain in Cebu with 1,013+ metres above sea level. You have an option to stay overnight to catch the sunrise from the mountains or you can do the entire trip half of the day.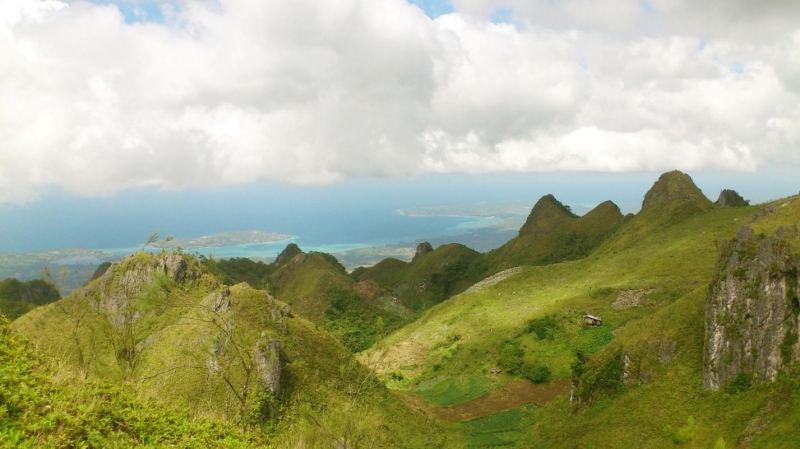 Why visit?
Osmeña Peak offers a unique view of hundreds of promontories that are reminiscent of Bohol's Chocolate Hills. On a clear day, you can see Badian Island.
6. Oslob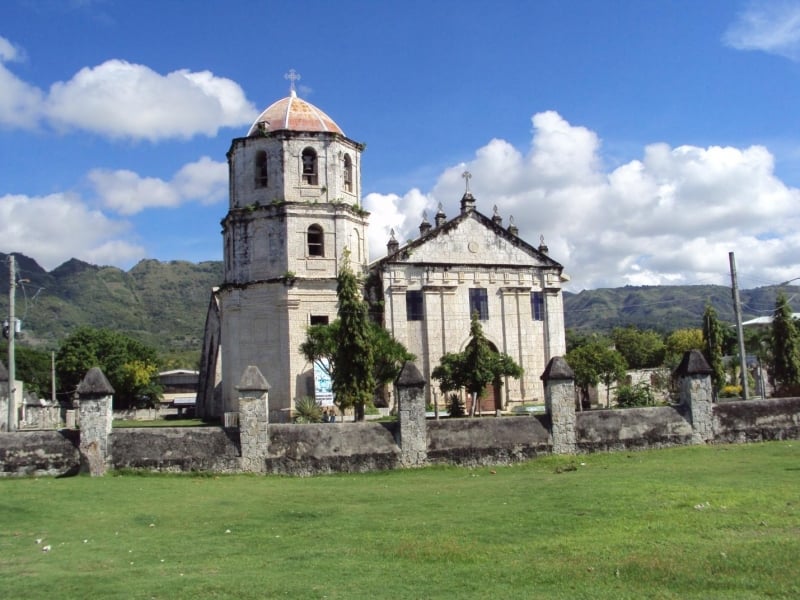 Most of the old churches down south have beautiful ceiling art murals. The Our Lady of Immaculate of Concepcion Church is no exemption. The church faces the Cebu Strait which gives you a vantage point to admire the sea view or you know, just plain chill. Nearby, the Oslob Cuartel ruins stands. The arches will give you Instagram-worthy photos.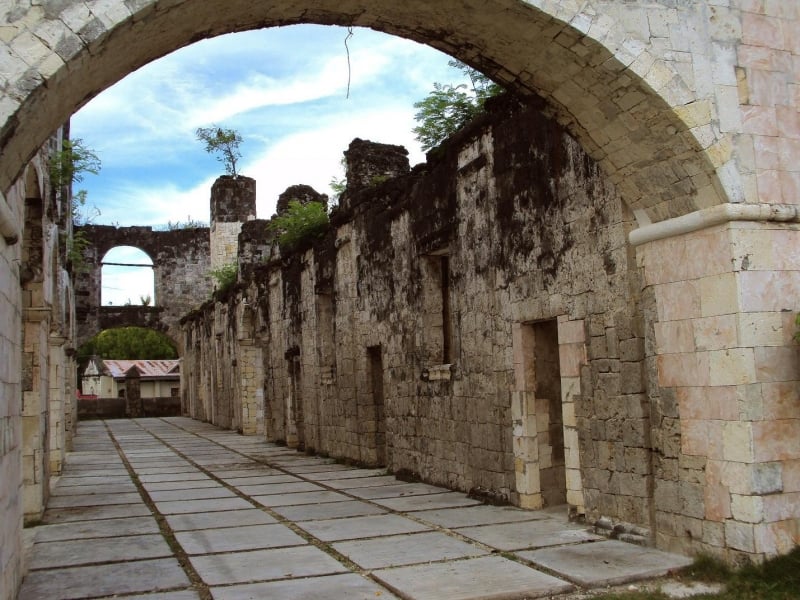 Why visit?
Oslob is the place where you can cross off the swim-with-the-whale sharks part in your bucket list. That is, if this is included in your list. Though these gentle giants are friendly, visitors are properly briefed on the house…err..sea rules when one encounters these creatures while at sea.
7. Boljoon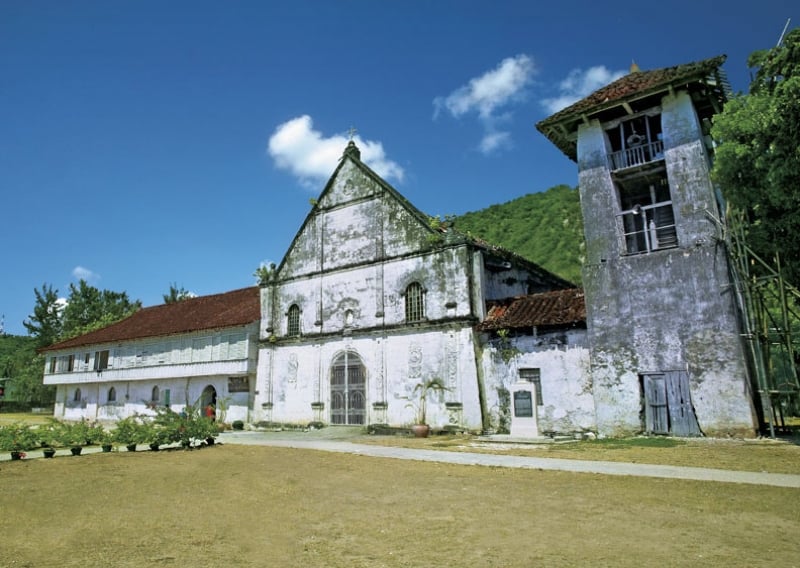 Another church with painted ceiling is Boljoon's Nuestra Señora del Patrocinio de Maria Parish Church. What makes this town charming is its amazing view of the sea when you get out from the church.
Why visit?
Catch the perfect sunrise from Eli Rock or Ili Rock. It overlooks the shores of Boljoon, its quaint town and the mountains behind it.
Though the movie promotes the wonders of nature in Cebu, from sea to the boondocks with a bunch of historical churches in between, it is also filled with hugot mic dropping lines that Filipinos are known for and learned to love. Summer is not yet over, plan your trip well and before you know it, you might have a change of heart, just like Gab and Dos in the movie.
Let's take the cue from Dos when he said: "Live life now. Drop the mic. Boom!"
This article originally appeared in Tripzilla Philippines on May 3, 2017.