The Philippines has its own beauty and charm that can be compared to or even rival that of foreign destinations. With high tech gadgets and right angles, you can trick your friends into thinking you've been jet setting around the world at these amazing places in the Philippines. Photoshop skills not required!
1. Calauit, Coron Palawan = Africa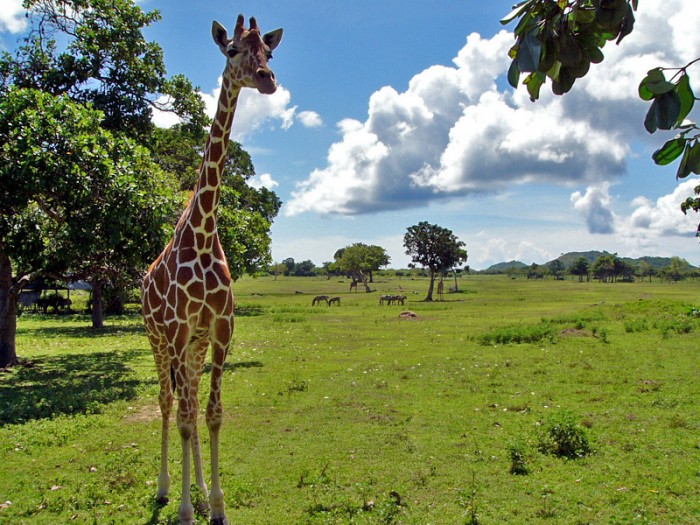 The Calauit Safari Park is a wildlife sanctuary that can be found in a 3,700-hectare island in Calamian Islands. It is home to a substantial population of African animals such as zebras, giraffes, and antelopes; hence, earning the nickname as the "Little Africa" of the country.
Take your selfie up a notch. Remember Taylor Swift's safari-themed video for her "Wildest Dream"? You can cop her elegant style or dress up like Jane of Tarzan in fatigues or khakis and you get a cute adventurer selfie of "Africa".
2. Fortune Island, Batangas = Greece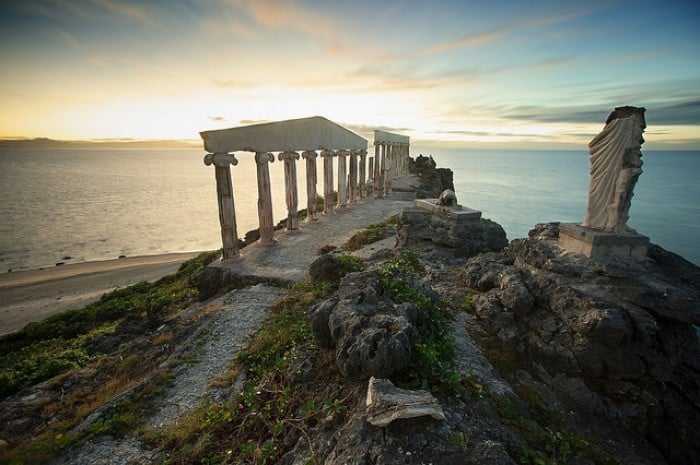 Channel the Aphrodite or Athena in you in Fortune Island, Batangas. The island's claim to fame is its Grecian architecture of Parthenon-inspired pillars and sculptures of ancient gods and mythical creatures. On the shore, you can see a haunting replica of a Spanish galleon, San Diego, that sunk off the island. Aside from these points of interest, visitors can go swimming, snorkelling, cliff-jumping or hiking. The best part is to get a Greek-inspired selfie.
Release the inner Greek goddess in you with a blue dress or a flowy white one that will definitely look fabulous against the Grecian columns backdrop. Oh, definitely wear pretty sandals if you don't want to wear gladiator ones. Who said taking a selfie is a no-brainer? OOTDs must be planned carefully to achieve a perfect profile photo.
3. Coron Bay, Palawan = Halong Bay, Vietnam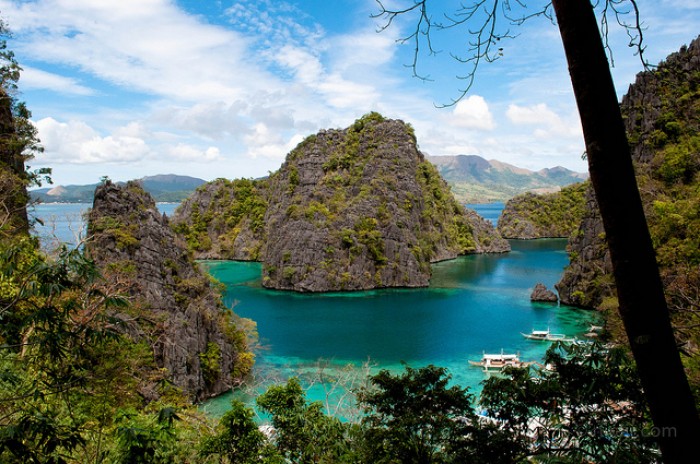 If you like the beach with a little bit of history, Coron Bay is the place to go. It is conveniently sandwiched in between Busuanga and Culion Islands. It is also a favourite dive spot to enthusiasts, thanks to the wrecks that sunk near the bay. US Navy launched a massive airstrike on a Japanese supply fleet that was anchored in Coron Bay in 1944. It claimed to have sunk 24 vessels, 12 of the wrecks have been discovered while 8 of them were found close together in Coron Bay.
Aside from the wrecks underneath, its gorgeous karsts cliffs are also hauntingly beautiful. It will remind you of Vietnam's Halong Bay. Coron Bay is another postcard-worthy destination for the books.
4. Batanes = New Zealand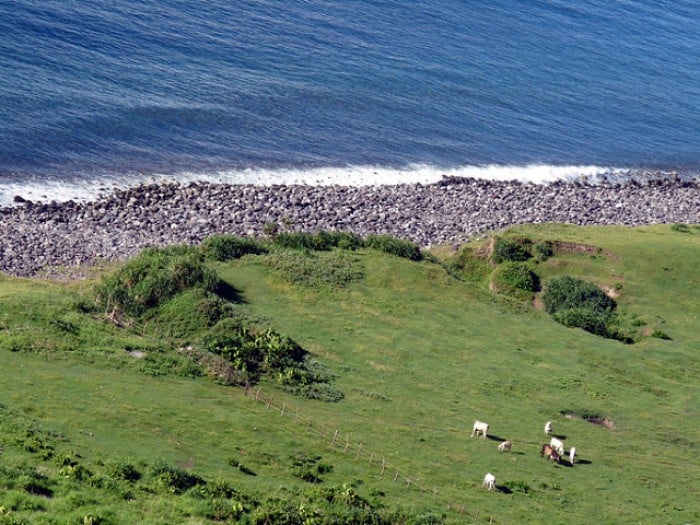 Batanes is almost (if not every) Filipino's dream destination. Its green Windows wallpaper-inspired views and overlooking torrent waves crashing against the cliffs are a sight to behold. Just like a scene straight out of Lord of the Rings or Games of Thrones, it's like another world out there, people. There's a catch though. If you want to go around Batanes like cross the neighbouring island for an Ivantan experience, you have to ride the angry waves. By Batanes' standards, these are just normal "baby" waves. We cannot imagine how angry the waves are during a storm.
5. Candijay, Bohol = Sapa Valley, Vietnam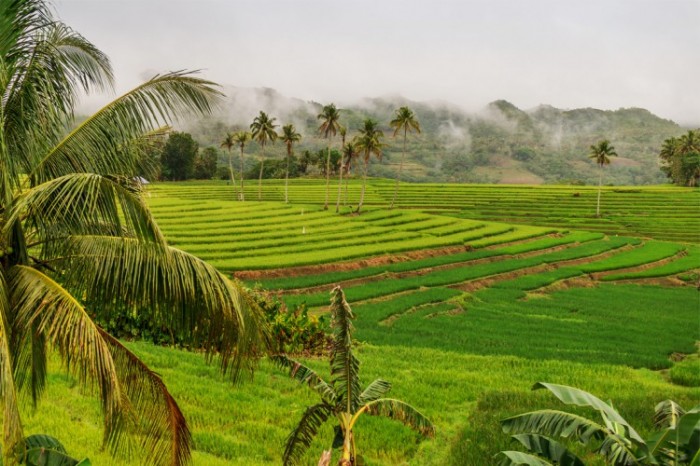 While the Cadapdapan Rice Terraces in Barangay Candijay in Bohol may not be as magnificent as the one in Batad or Banaue in the Cordillera region, it still has its own charm that will steal your heart. The breathtaking scenery also reminds you of Sapa Valley in Vietnam.
6. Venice Piazza Grand Canal Mall, McKinley Hill, Taguig = Venice or Macau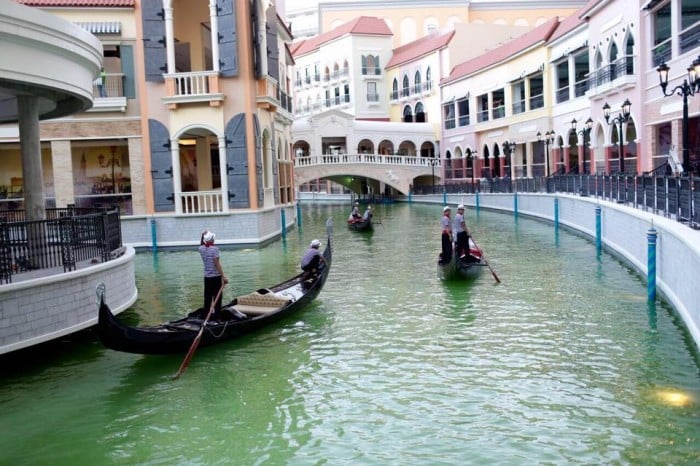 A gondola ride in Manila is possible. McKinley Hill in Taguig opened its picturesque canal complete with iconic gondolas at the Venice Piazza Grand Canal Mall. The attraction offers an Italian experience yet it is more like Macau. You can complete your gondola ride if you sport a striped black and white shirt and angle yourself with a perfect backdrop to suggest you've been to Macau or Venice — whichever you prefer.
7. Sitangkai, Tawi-Tawi = Floating Market in Bangkok
If Taguig has its own Venice-inspired gimmick, there's another Venice-inspired place in Mindanao. Sitangkai is an island in Tawi-Tawi that is widely known as the "Venice of the South". It is a sword-shaped island west of Sibutu and home of the Tausug and Sama Dilaut. It earned its moniker due to its wide canal which serves as a main gateway to the municipality. As you cruise along the canal, you can observe footbridges that connect the communities from both sides of the canal. Boats serve as the major mode of transportation on the island. This place will remind you of Bangkok's floating market.
8. Siargao, Bantayan Island or Boracay = The Bahamas
The Philippine archipelago is dotted with amazing islands with white sand beaches and crystal clear turquoise waters. Go to Siargao, Samal Island, Boracay or Bantayan Island in Cebu and feel like you're frolicking in the Bahamas.
9. Amanpulo, Pamalican or Huma Island, Palawan = Maldives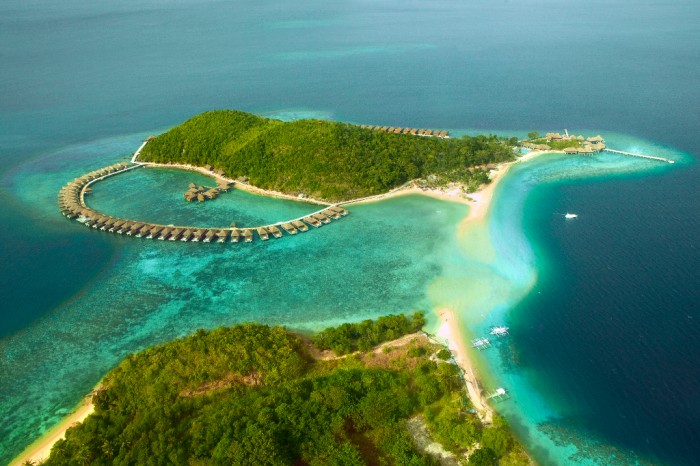 For a luxurious and private getaway, celebrities escape to Amanpulo in Pamalican or Huma Island in Palawan. Both destinations are Maldivian-inspired and complete with stilted villas. Why travel to the Maldives when you can visit Amanpulo or Huma Island to get a posh equivalent?
10. Binondo, Manila = China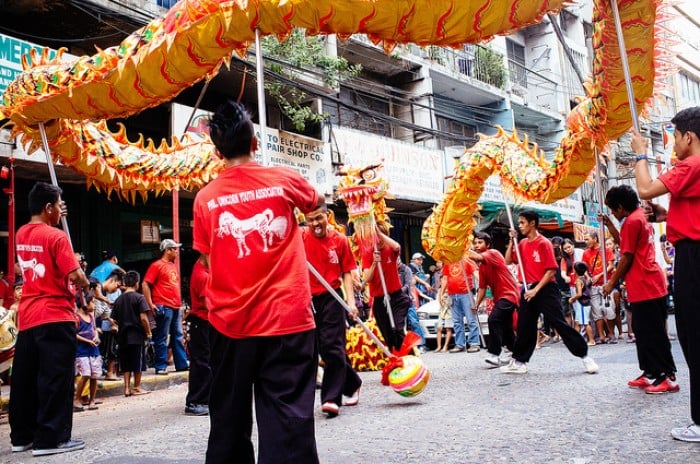 The Chinese settled in the Philippines long before the Spanish colonisation. "Sangley" is the archaic term used to describe a person of pure Chinese lineage. Chinese immigrants contributed a lot to the country in terms of trade and culture. Binondo served as a traditional centre of community life for the Filipino-Chinese. It is not surprising that it became the world's oldest Chinatown.
11. Sirao Flower Farm, Cebu = Amsterdam, Netherlands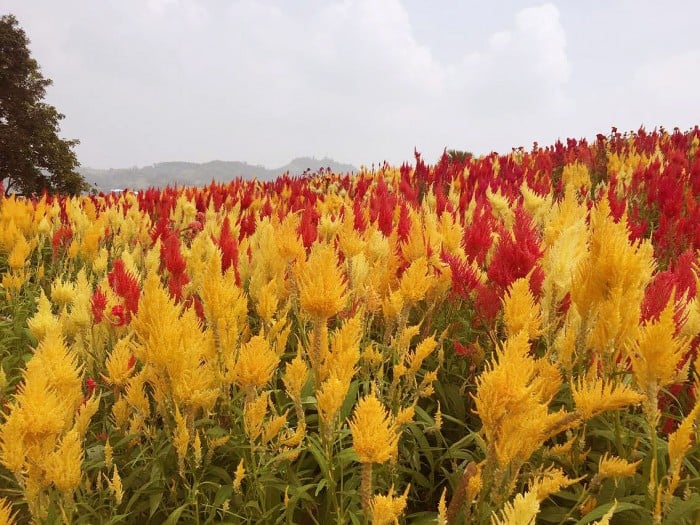 The rural community of Busay in Lahug has been growing flowers for a very long time. When someone took a beautiful shot of the red and yellow Celosia blooms and made it to the local paper's front page, it caught the attention of many people, especially the netizens. Since then, the flower farm has been frequented by tourists who want to see the fiery Celosia flowers themselves.
Trivia: Celosia is not a native of the Philippines, but was brought by the Cebuano delegates who visited Haarlemmermeer, Netherlands in 1991.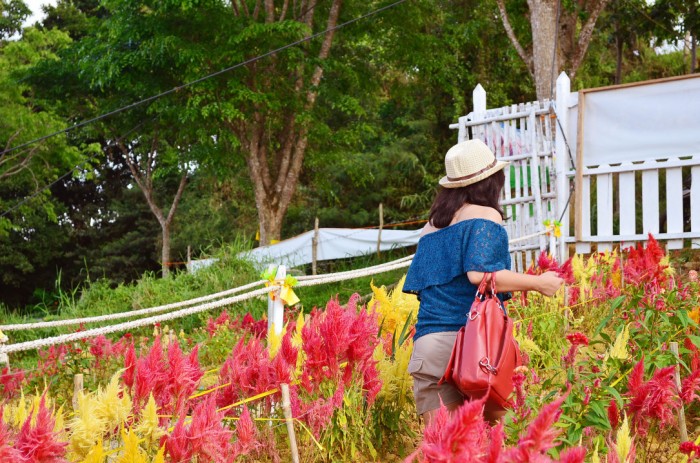 The Celosia booms in rows, resembling rows of fire. It's called "celosia" because of its flame-like blooms, which means "burning" in Greek. To take a selfie among the Celosias is like being burnt alive while smiling. The Sirao Flower Farm is now nicknamed the #littleAmsterdam of Cebu.
12. Vigan, Ilocos Sur = Spain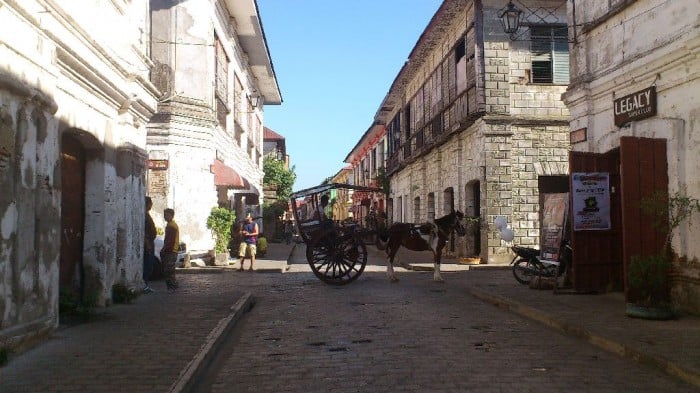 Thanks to our Filipino ancestors, we were still able to preserve some of the Spanish-influence heritage sites like the Heritage Village of Vigan in Ilocos Sur. If you'll wear a Maria Clara or baro't saya costume and take a selfie in Vigan, you will not only get a patriotic selfie but a time-travel selfie as well.
13. Bilar Man-made Forest, Bohol = Sagano Bamboo Forest, Kyoto, Japan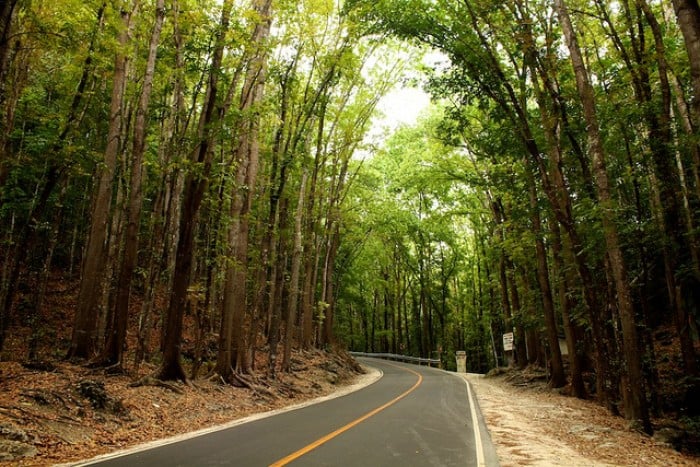 In Bilar, Bohol, there's a man-made Mahogany forest that stretches two-kilometres. Its uniformity inspired Filipino filmmakers to shoot some scenes in the area. Be extra careful when taking your selfies, especially when you pose in the middle of the road. If taken at a certain angle, you can mimic a shot from the ground up to that of Sagano Bamboo Forest in Kyoto, Japan.
There you have it, 13 destinations in the Philippines that look like they're from other countries. I'm not saying that these places are imitations of the foreign countries mentioned. In fact, they remind us that the Philippines has its own beauty and charm. As they say, don't be a stranger to your own country. Explore it!
Don't forget to take in the beautiful landscape and be in the moment as you soak in the awesomeness of a certain place. Then you can immortalise your trip with an amazing selfie afterwards. Perfecting it requires patience, creativity and right angle to get the desired photo you want.
Be creative, trigger-happy travellers!
This article originally appeared in Tripzilla Magazine on May 5, 2016.