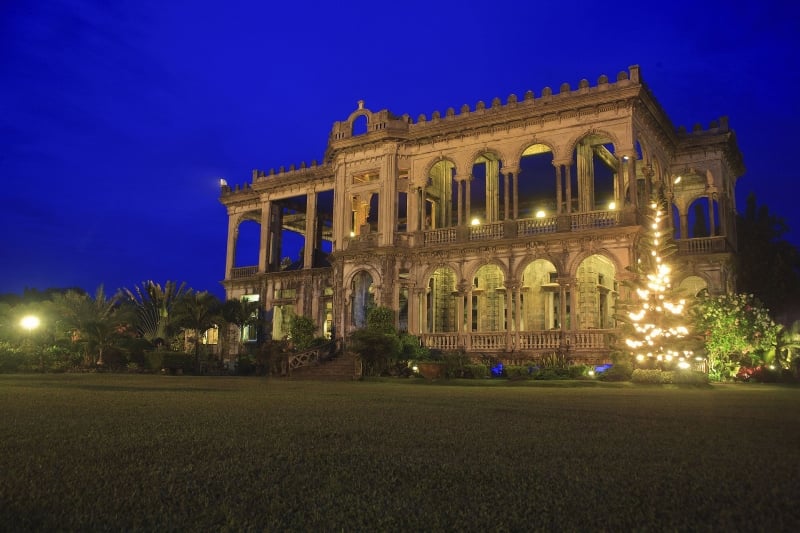 I used to have a list of "Things To Do Before Thirty." When I realised that I was already a year over thirty and hadn't done the "solo travel" part yet, I finally decided to pack up and go. I chose a destination that I knew would be perfect for my solo adventure – I chose Bacolod.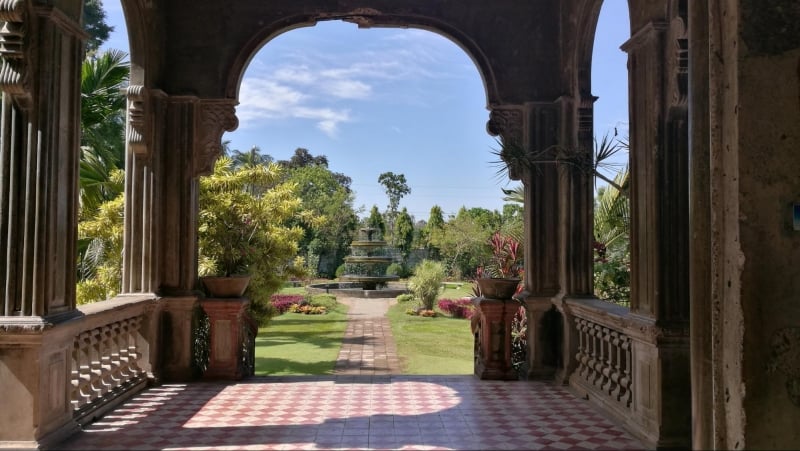 Why Bacolod? I felt that Bacolod localizes Elizabeth Gilbert's book Eat (food trip!), Pray (old churches!), and Love (what's not to love in Bacolod?!).
Since it was my first time to go on a solo trip, the excitement and thrill were undeniable. I did my research, tweaked my itinerary several times, and even made plan B in case I ran out of cash. I updated my Google Maps and Waze apps, because I knew they'd be my lifesavers.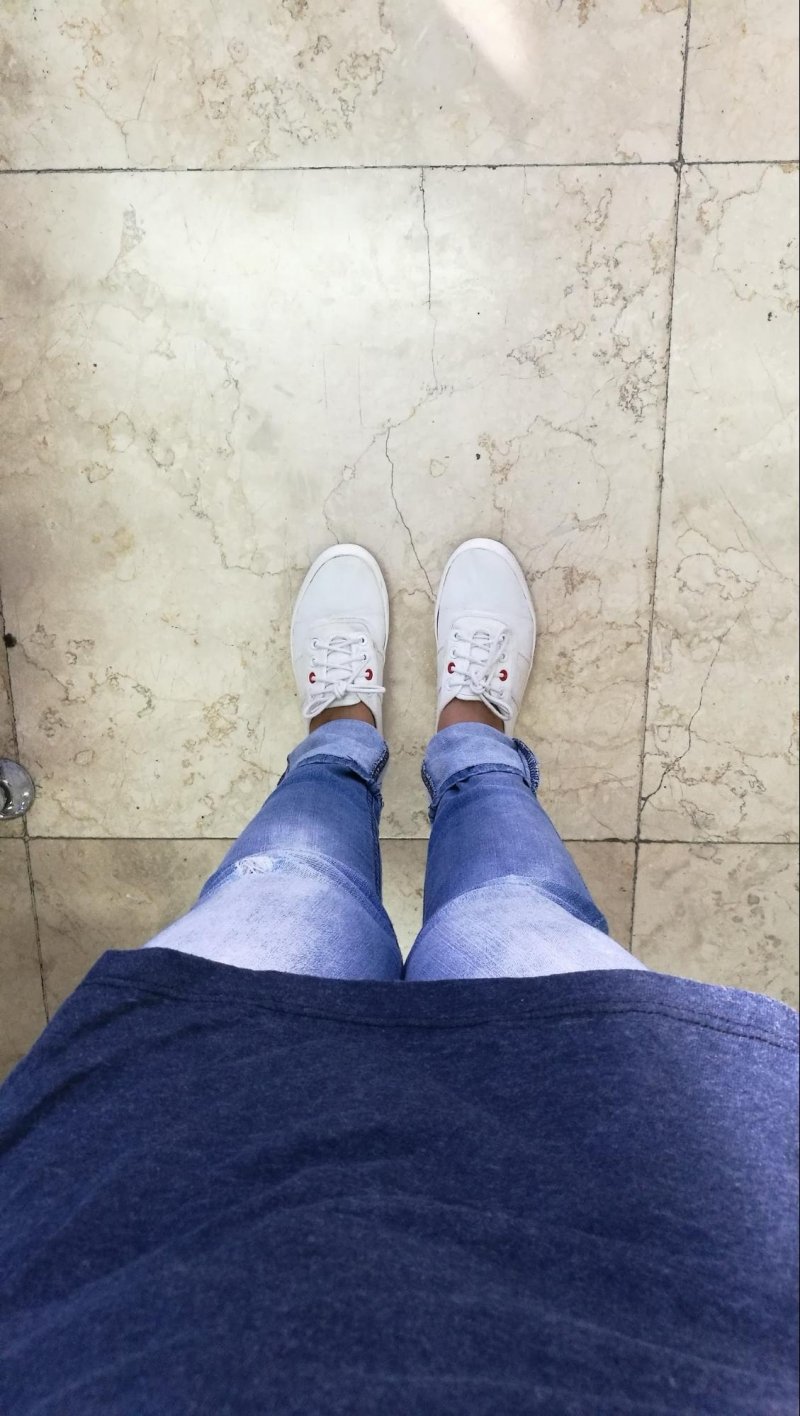 Getting there
The moment I stepped out of the airplane's door, I could smell the sweetness of the air mixed with the promise of possibilities. Or, maybe it was just me being melodramatic or the sugarcane plantation wafting through. Either way, the air surely smelled of excitement as I deplaned at the local airport.
I stayed on Lacson Street, Bacolod's main thoroughfare where you could find everything. There are two ways to get to Lacson Street from Silay airport. One is by a shared van that costs ₱150.00 per person and the other is via taxi that will cost you about ₱500.00. Since I was travelling alone and wanted to save on cash, I took the van.
And so, the Bacolod adventure was on. I was more than determined to enjoy myself Eat, Pray, and Love my way through the City of Smiles.
Eat
Calea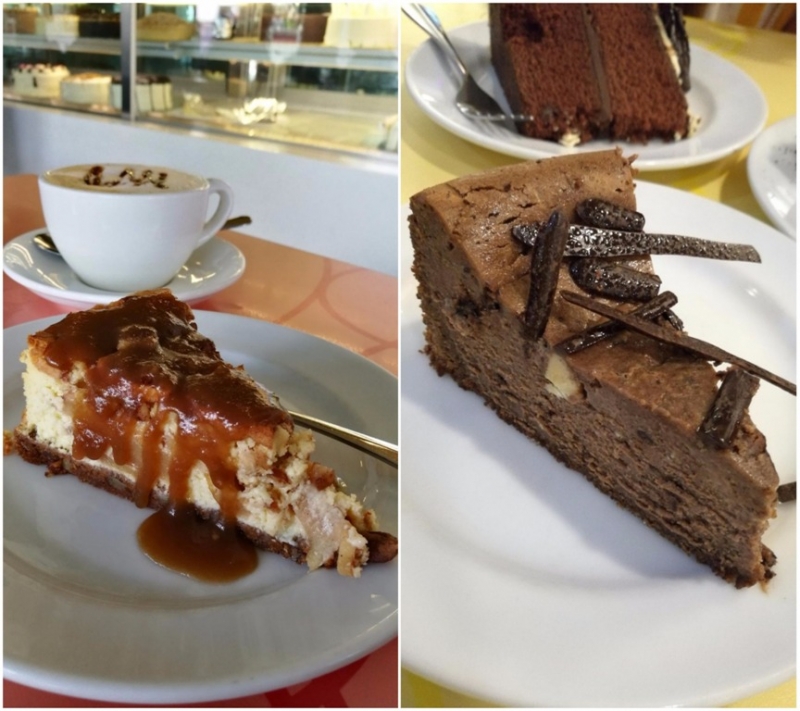 I don't eat cake since I used to work in operations in a bakeshop. But when I tasted Calea, I forgot about why I didn't like cake in the first place. Most of the cakes I ordered were TDF! And, I officially decided to have one slice of cake a day during my entire Bacolod holiday. Goodbye, diet! Hello, love handles!
Nena's Rose (Manokan Country)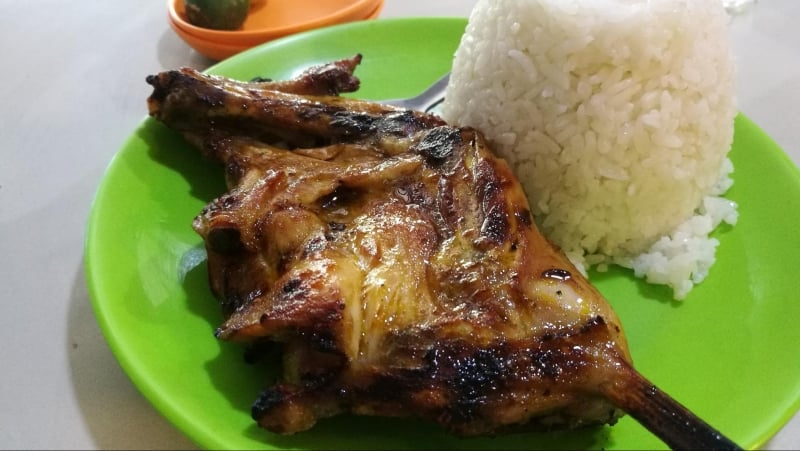 When people ask what to try in Bacolod? It's cop out question. Of course, you have to try their chicken inasal! The hype is real. Namit gid! I had a total of three chicken inasal meals during my stay in Bacolod.
Felicia's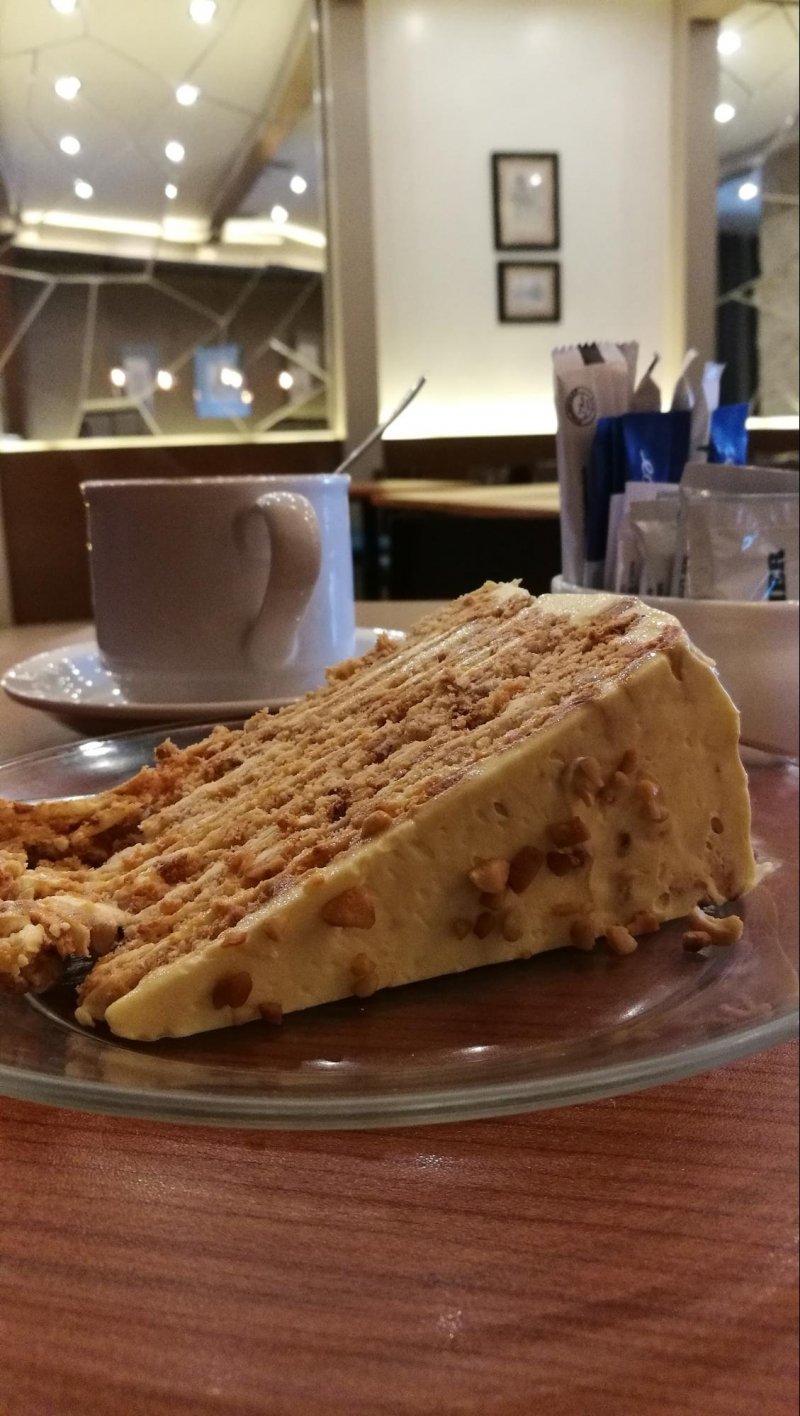 When it comes to cake faves, I think it's a head to head competition between Calea and Felicia's. The first time I visited their branch in SM City Bacolod, I took my time to order the cake slice I wanted. The waiter was kind enough to recommend their butter sansrival and my mouth had a #foodgasm.
Shawarma Ni Kulas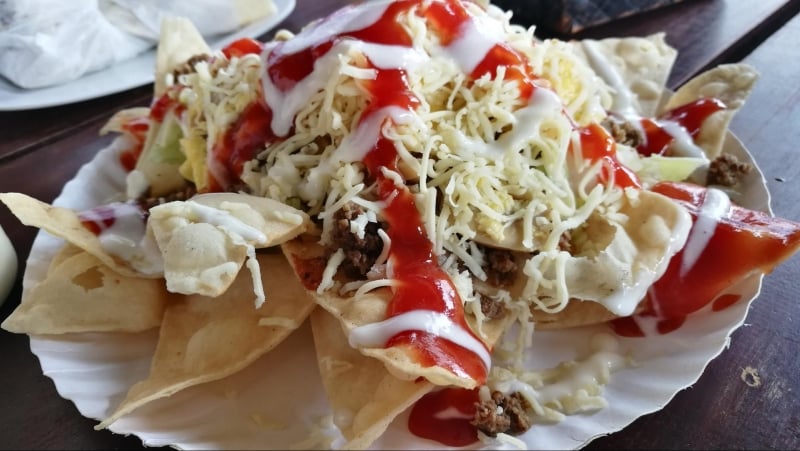 Known for its shawarma and NSFW menu, this laid back joint was suggested by a local. I met up with a high school friend of mine at Shawarma Ni Kulas, and we giggled over the menu as we decided which items to order. I wonder how the people working at this joint could recommend items from the menu with a straight face.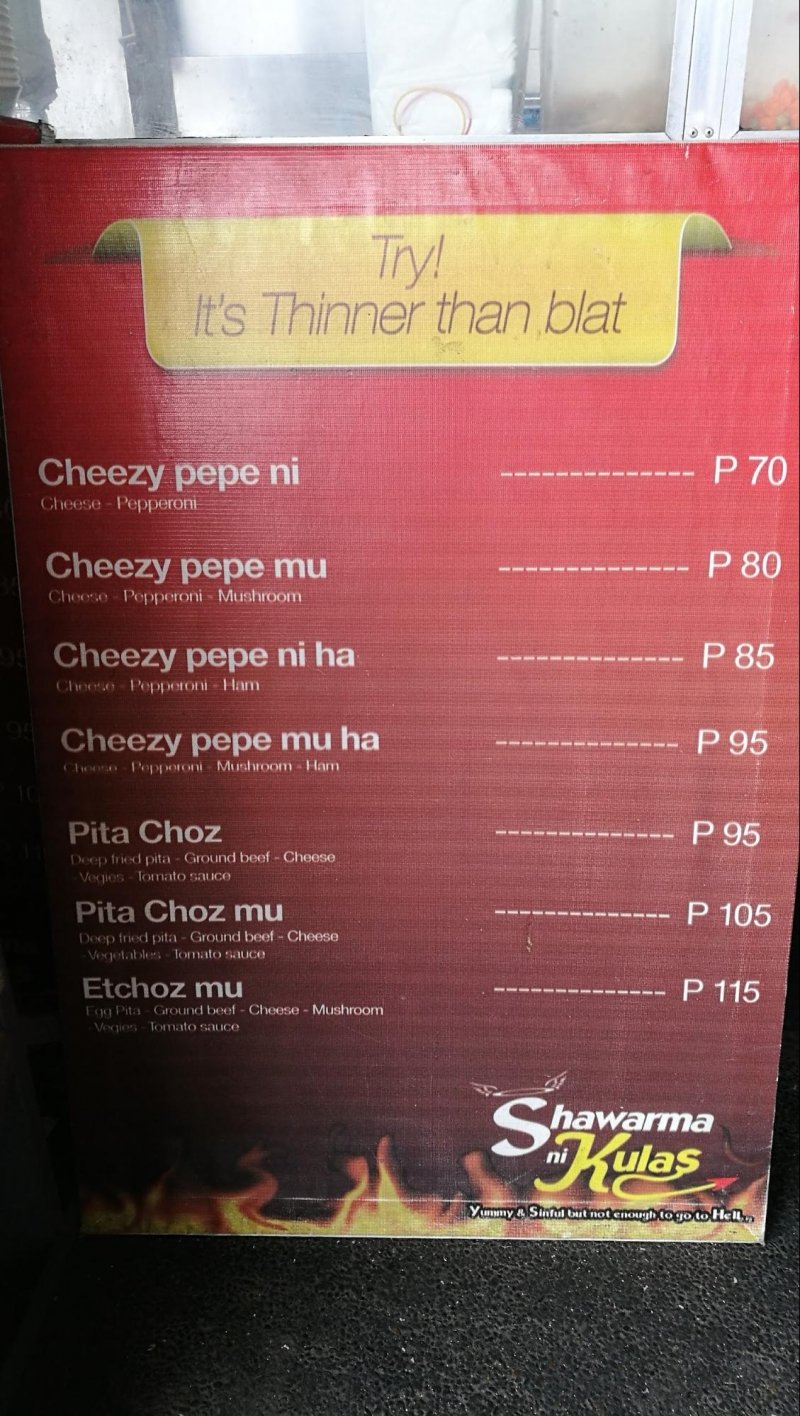 Trap Door Tasting Room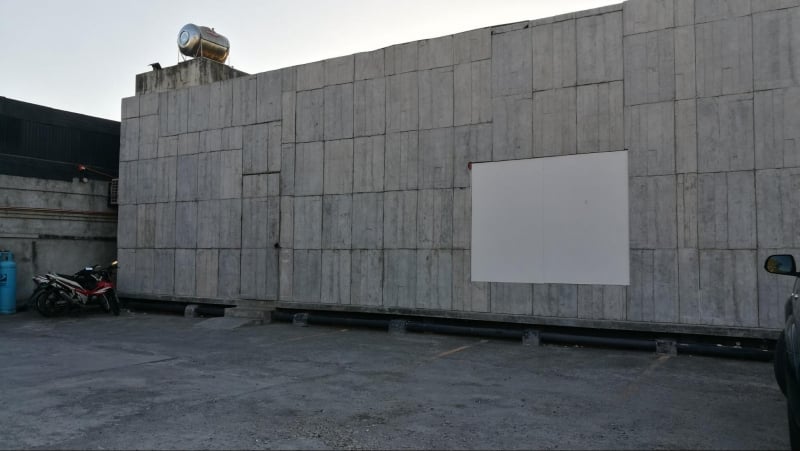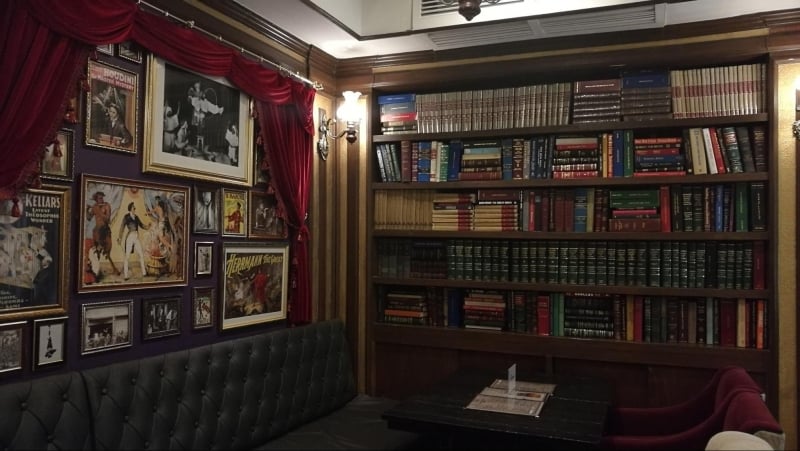 This one was on my list of spots to visit in Bacolod. It is quite a challenge to look for Trap Door Tasting Room as it is practically hidden from plain sight. Only locals – and possibly well-researched travellers – would know that there's a bar in the parking area. Hint: Look for the black spade door knob. Enjoy hobnobbing with the locals as you sip on your cocktail. Then, make sure to check out the bathroom, too. I loved that it was so unique – best not to turn off the lights though.
Pray
San Sebastian Cathedral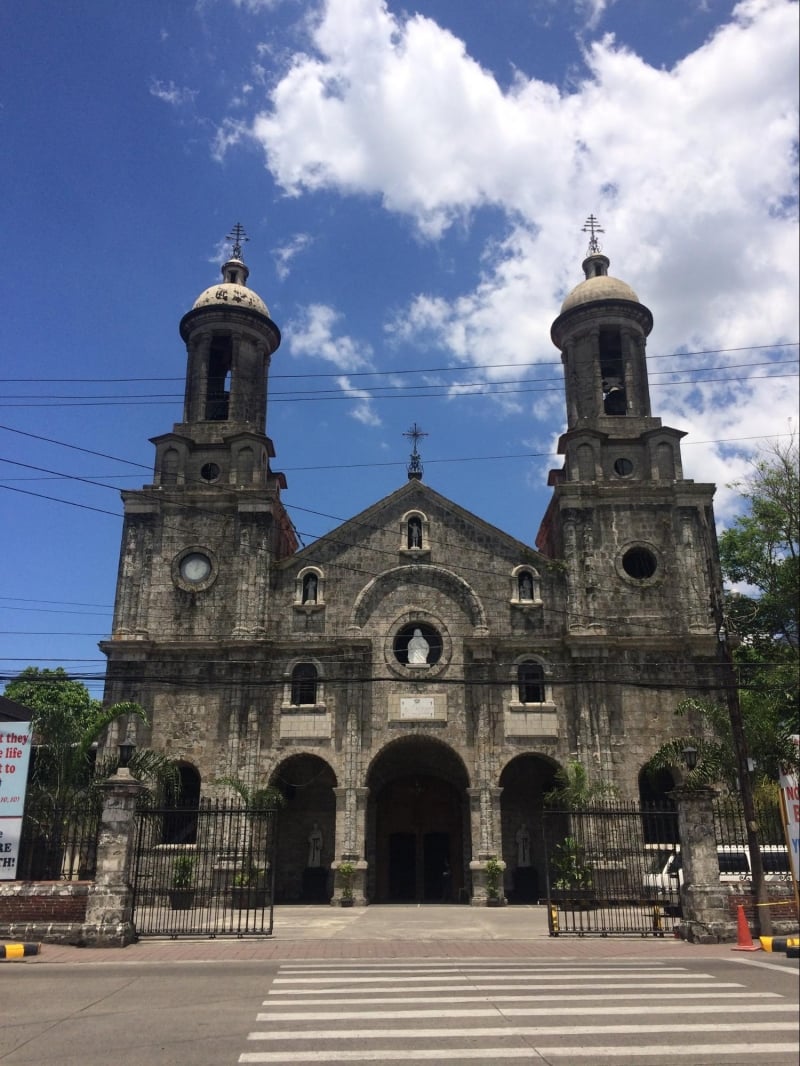 San Sebastian is located in the downtown area, near SM City Bacolod. I lit five of their colourful candles and said a quiet prayer of thanks and asked for more courage for the rest of my trip. When the cathedral celebrated its 100th year anniversary, the centennial bells were brought down from the bell tower and mounted on the right side of the church grounds.
San Diego Pro-Cathedral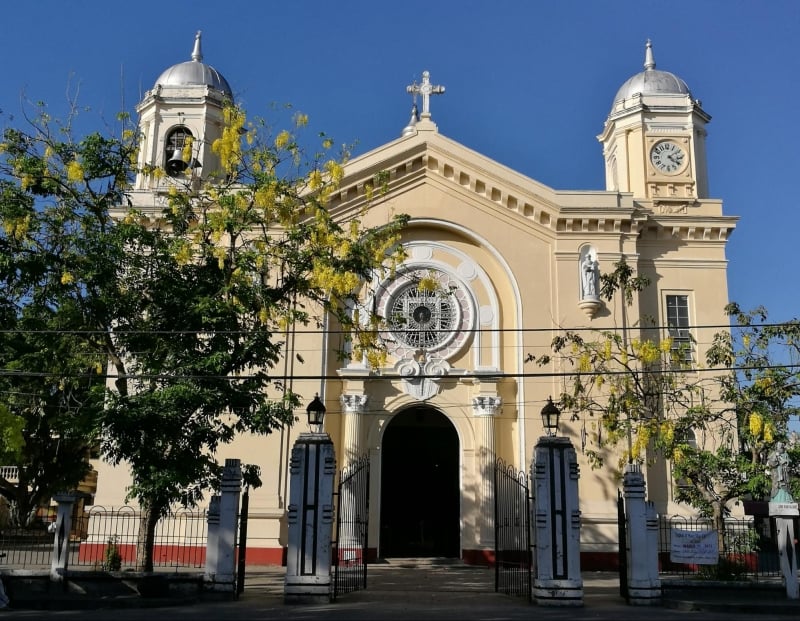 Located in Silay, the San Diego Pro-Cathedral lies in between ancestral houses. Silay reminds me of Vigan in Ilocos Sur. It has this quaint historical charm that only old houses can emanate. It is the only pro-cathedral outside Manila and the only church in Negros Occidental with a dome. We have Lucio Bernasconi to thank for its Romanesque-like style which is reminiscent of Italian churches.
Love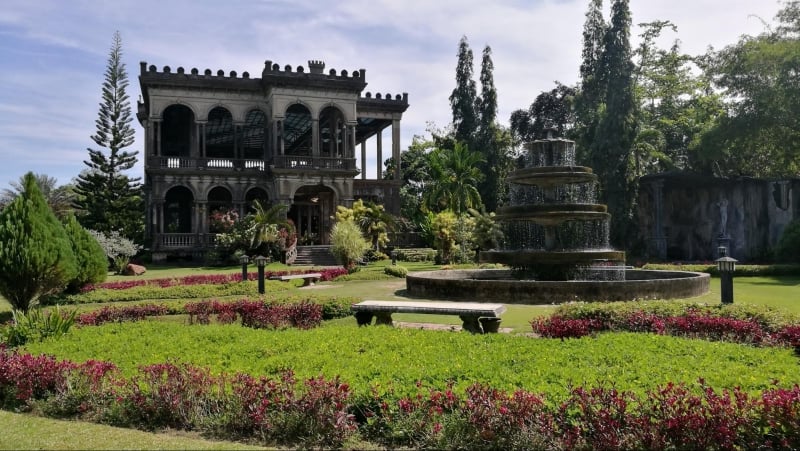 In the movie and book Eat, Pray, Love by Liz Gilbert, she found love in Indonesia. This should be the part where I tell you that I also found love in Bacolod or had some self-discovery epiphany of sorts. I'm sorry to disappoint, but I didn't.
Instead, I found love that surpasses forever in the story of Don Mariano Ledesma Lacson and Maria Braga. History has it that a dashing bachelor fell in love with a beautiful Portuguese lady in Macau. (See? You have to travel the world to find love). They were blessed with ten kids. The tragic part of the story is a very pregnant Maria slipped and fell in the bathroom. Her condition was too fragile, and she could not travel to the next town to see a doctor. Don Mariano sent one of his men to fetch the physician, but it took two days' travel to the neighbouring town, Silay, and he had to take care of his wife as he waited for the doctor. Unfortunately, his wife and the baby didn't make it. It broke his heart and tried to move on.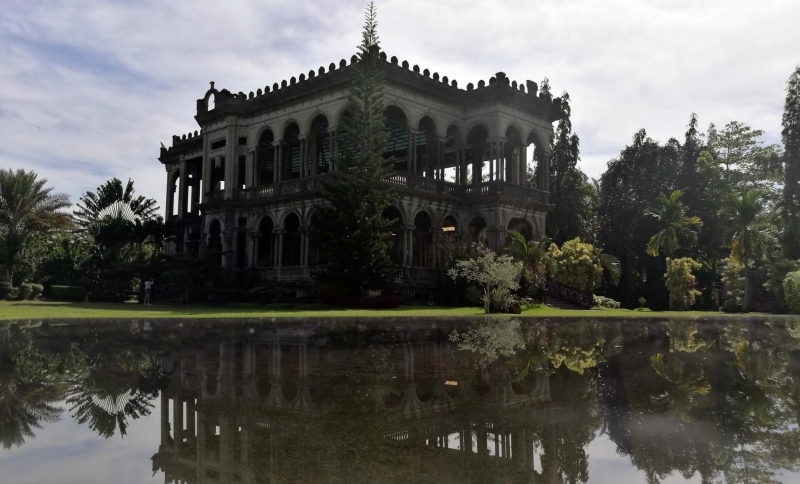 One way of moving on was to immortalise Maria. He built a mansion adjacent to his ancestral home and dedicated the mansion to Maria's love and to their 10 children.
In the early part of World War II, guerrilla forces under American command razed the mansion to the ground to prevent the occupying Japanese forces from using it as a headquarters. The mansion was burned down, but thanks to the quality materials used to build the mansion, the skeletal frame remains to this day.
Bacolod's The Ruins, has been acclaimed as "one of the 12 most fascinating ruins of the world", "one of the best landmarks in the Philippines," "the Taj Mahal of Negros," and "the Best Heritage Site of the Philippines awardee for 2016."
This iconic mansion stands proudly today as a symbol of undying love. As I walked around the grounds of The Ruins, I imagined how the ladies likely descended from the second floor with their floor-length gowns and how Don Mariano probably stood on the terrace staring longingly into the horizon, his thoughts perpetually on memories of Maria.
This article originally appeared in Tripzilla Magazine Philippines on October 3, 2017.