This is the part of my Eat Pray Love solo travel journey where I declare that I found love in Bacolod or Iloilo. Sorry to disappoint the readers (especially to my mothership and titas who are reading this), I didn't. Instead, I found myself loving the idea of traveling alone. Though the photos are a bit frustrating because I'm still trying to get the hang of a one-woman production team for my solo photos.
So what made me decide to go for Bacolod and Iloilo for my first solo trip?
One day, I muster all the courage and part of my savings; and decided to accomplish one of my travel missions and bucket list item: solo travel. I'm not solo traveling to one destination but two! I was really scared at first because I am venturing to cities I've never been, a dialect I never speak or walk the streets I never know. But I am also excited at discovering something new and the lessons I learned. So I packed my new backpack (sorry, I left my red maleta for this trip), updated my Google Maps app and went to Bacolod and Iloilo.
1. Being independent
In my 3 years of traveling with my travel buddy, I am just on the sidelines. I am supportive to whatever itinerary with the less cost, less hassle and convenient to both of us. This time, I'm doing it alone. I'm off to do my first solo travel to the unknown. It's like letting go of the hand I'm used to holding whenever I go somewhere. So yeah, I'm doing it for myself. It's time to step out of my comfort zone. #YOLO
2. Plan the itinerary
In relation to number one, it took me 3 or 4 changes of itineraries until I settled with the final one 4 weeks before I leave. I am not good at planning an itinerary. I suck at planning on tours and expenses. I rely on majority of itinerary decisions to my travel buddy as it is her forte. My contributions are my yes's and no's to destinations or tourist attractions on the list. I have to pull myself together and get a plan B in case things don't go according to plan.
3. Ask a lot of questions
I am known to ask a lot of questions to my friends or someone I first met. And these questions saved my ass lots of time. Usually, I ask a question to a certain person within the area and ask the same question to another person I meet. It was tiring doing all the questioning. Luckily, it was ASEAN meeting week, so I asked a lot of policemen, strategically posted all over Bacolod, to point me in the right direction.
4. Walk, whenever you can
I have this Eat, Pray, Love peg for my Bacolod trip, and I made sure I have eaten, prayed and loved my way around Bacolod. I have this crazy notion of one cake slice a day in my 4 days stay in Bacolod. And I did. I was feeling under the weather for 2 weekends before the big trip and skipped 4 gym sessions and I got worried about gaining weight from all the sugar and food I consumed.
Thank God for Google Maps (!) and my determination of walking in sneakers and dress. I walked past 10 streets in Lacson under the heat of the sun and glow of the moonlight (at different times) while I lug around my bag and tripod. I can probably say that I've walked a good stretch of Lacson Street and burned a lot of calories in doing so. In one of the photos, before I left for Bacolod, I saw the defined muscles on my calves. I do work out on weekdays but the toned effect surprised me. Wish I could say the same thing for my one-pack abs and flabby arms.
5. Capture every moment
I captured and documented everything in sight–food, people, and attractions. Some moments are just worth experiencing than documenting. Of course, I have a tripod with me but I get all shy when I have to whip it out and set it up and people would stop and stare as I do a couple of blogger poses. It's like a photoshoot for one. And I need directing badly as I cannot project myself properly.
6. Live within the budget
When traveling, I am known to spend a lot for pasalubongs and souvenirs for family and friends but I stopped myself and do a rain check. Few paydays ago, I scrimped on the smallest stuff which means no shopping, bring my own baon and saved on my lunch money, hitch a ride with someone to save a few jeepney fares and all the works because this trip was financially unplanned.
I am proud to say that I walked a lot in Bacolod and never rode a taxi except when I was on my way to the pier bound for Iloilo since there's no jeep or tricycle going to the pier. And because of that, I didn't gain weight from all the food trip (good for one) I did in the city.
7. Ask locals and support local
This is always my practice every time I travel. I support local products for tourism advocacy. Or whatever you call it. And in Bacolod, I support all the local shops they have like eating cake and coffee at Calea, Felicia's and Baker Bob's. Or that kitschy shawarma place named Shawarma Ni Kulas with NSFW –themed menu. And the famous Manokan Country. The chicken inasal hype is real. Of course, I stopped by the Trap Door Tasting Room, the first speakeasy bar in VisMin.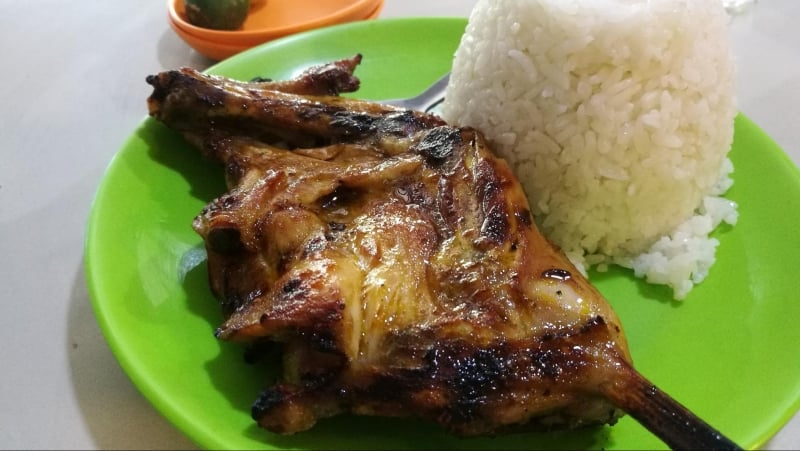 Most of the locals mistaken me for another local and would speak in Ilonggo by default. But when I launched in a series of Tagalog, that's the time they would be careful in giving directions.
8. Amazing history
I am in awe of the beautiful churches both in Bacolod and Iloilo. My favorites are the two churches I visited in Iloilo: St. Anne's (Molo Church), and the UNESCO heritage church–majestic Miag-ao Church.
I love the hot chocolate experience I had in Balay Nga Bato or Camiña House in Iloilo. I sat at one of the chairs in the comedor (dining area) and dipped the kinihad (toasted bread) in the thickest hot chocolate I've ever tasted.
In Bacolod, I got drunk from all the history and old houses-turned-museums in Silay. I also visited the epitome of true love, The Ruins, in Talisay which made me reflect on how powerful yet tragic the love story of Don Mariano Ledesma Lacson and his wife.
It is true that once you traveled and you come back as a changed person. After years of toying with the idea of solo travel, I finally have the guts to do it this year. It is far the bravest and best decision I've done this year.
I rely on the hospitality and sincerity of the locals to point me in the right direction. Armed only with less than P10,000, 2 power banks, and Google Maps, I survived and made friends along the way. I was like: I can do this. This is nothing compared to my experience being lost in Hungduan and I survived the mountains, I can do this in the cities with crime rates lesser than my hometown.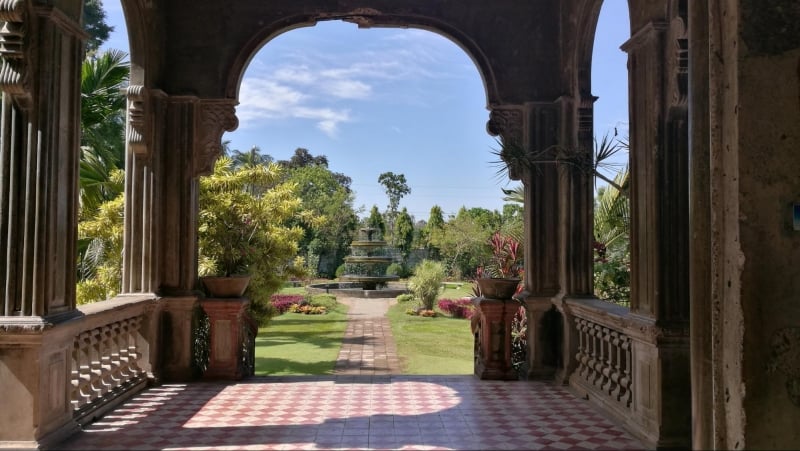 I came back to Cebu with a renewed spirit, stronger faith and financially disciplined. As cliche as it sounds but with this, I got to know and understand myself better. It's a new level of self-discovery. Solo traveling does that to you.