My travel buddy and I were not friends in real life. We were strangers. We met at one of the blogger seminars, and (out of the blue and beating the boredom) I randomly asked travel bloggers to let me tag along if they want to visit Palawan for the Underground River. That was during the year when Palawan was awarded as one of the New 7 Wonders of Nature in 2012.
My travel buddy is an introvert and most of the time, I spend (more than) half of the trip talking to the drivers, asking for directions and basically, her spokesperson. I don't mind since I prefer to brush up my Filipino accent and fool people that I am from Manila, when in fact, I'm a Cebuana. Haha!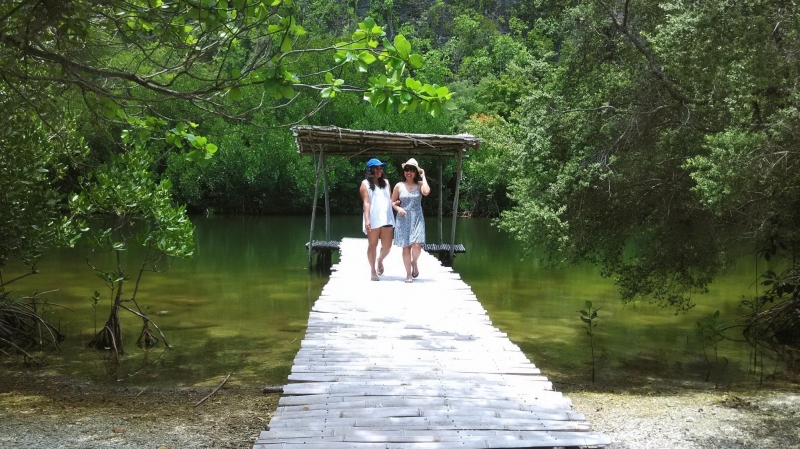 Our first trip was in 2014 to Palawan (El Nido and Puerto Princesa), followed by a weekender in Boracay, then a 9-day backpacking trip across Luzon (Ilocos Sur, Ilocos Norte, Baguio and Banaue), and another Baguio-Banaue-Batad trip.
In between these annual getaways, we also go for random out-of-town getaways within Cebu under the budget of ₱500 as a weekend project. Our friendship did not develop overnight. Here's how I travelled with a complete stranger for the first time:
Choosing a travel buddy according to gut feel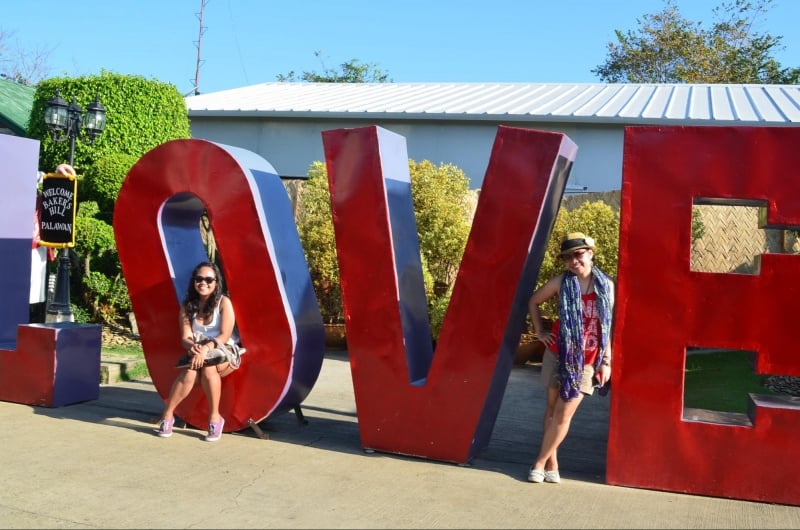 Most of the time, we rely on our instincts. And 80% within our travel period, we are right most of the time. In my case, I was just super friendly to every travel blogger I met and bravely asked them to let me tag along at one of their trips. And I wasn't expecting that Kareen would message me one day to ask me if I want to go with her to Puerto Princesa because there was a seat sale on one of the airlines. This is also applicable to tour guides as we usually go with tricycle driver who can act as tour guide.
GTKY (Getting To Know You) phase through mini-dinner meetings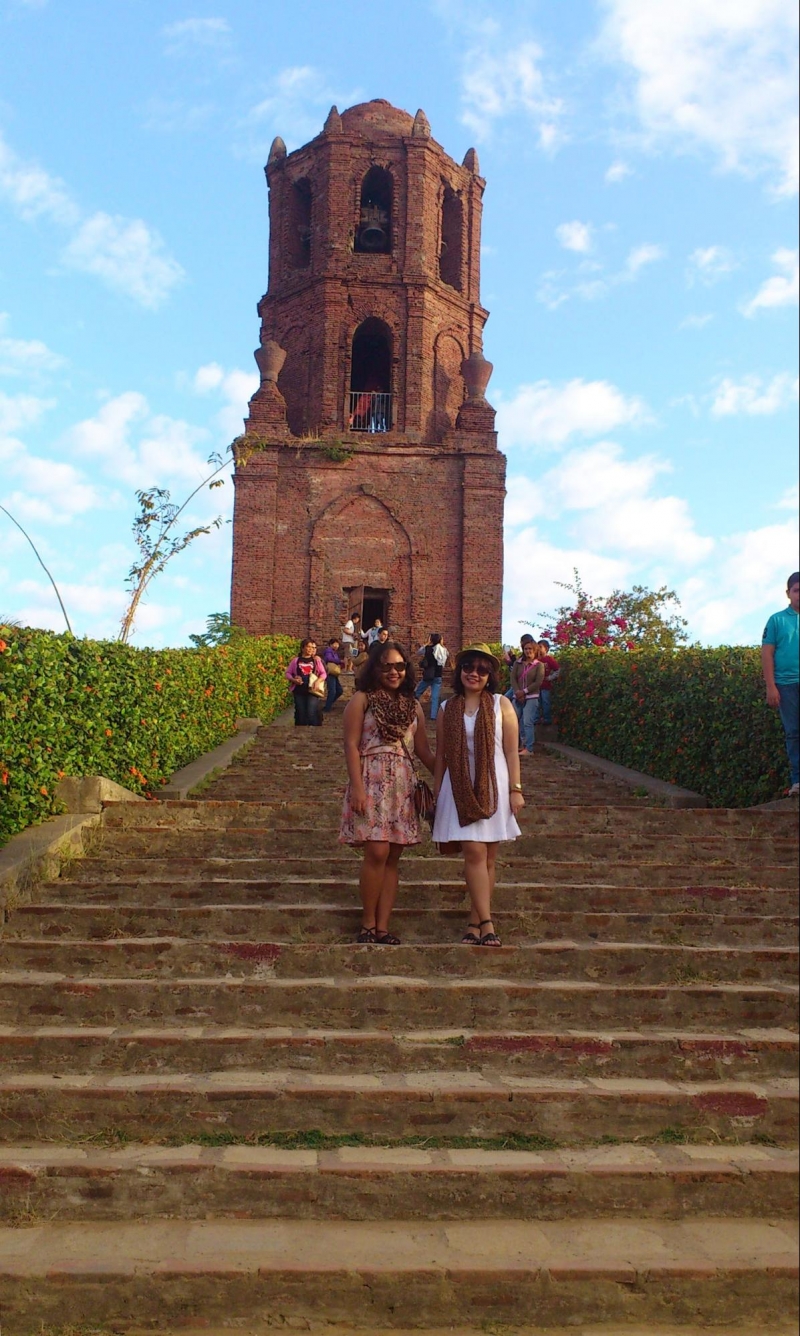 Because we planned our first trip together as 90% strangers (we are Facebook friends, by the way), we scheduled random dinner dates to get to know each other. And no, we're not lesbos, even though I get that impression a lot (thanks to my pixie cut—I used to sport a pixie cut for several years). These dinner meetings are discussions on things to do and to bring for the trip. Kareen is usually the planner and I am the itinerary destroyer. Kidding aside, we found out in the long run that we have a lot of things in common.
Identifying roles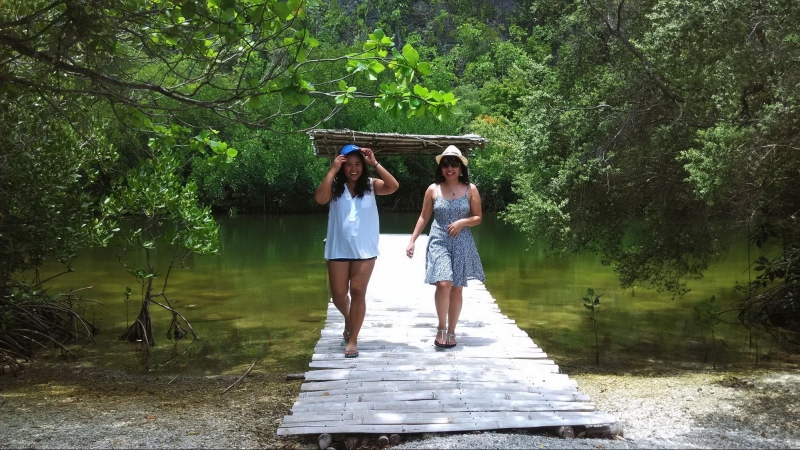 I contribute 10% of the trip planning by helping her choose off-the-grid non-touristy things to check out and destroying the itinerary most of the time. Kareen does all the research as she is so good with that, map out the itinerary and budgeting. She keeps these small envelopes neatly labelled as "transportation", "food" and "accommodation". Yes, she is a budgetarian of our tandem. She is also responsible for our awesome profile photos. This is one of the perks of travelling with a budding photographer.
Expecting the unexpected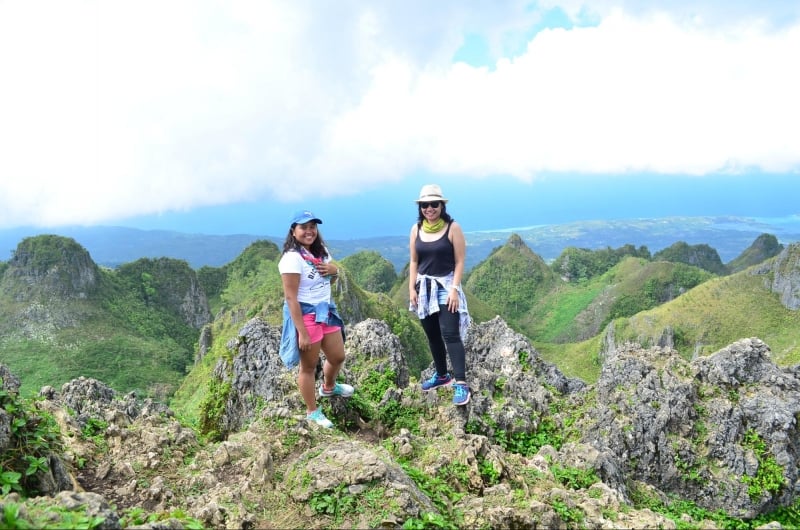 We also have our share of scary travel stories (not the horror ghost kind). We got lost in the mountains (both of us), trekked in uncomfortable shoes (me) and shelled out extra cash for unexpected expenses (both of us).
Kareen, on the other hand, had her fair share of weird and scary experiences like meeting a mangkukulam and witness how a local was cured by her chants and herb-y things, met a terrible storm in the sea and ran away as a kid by going on a very long road trip in Mindanao.
Every time I travel, I usually pack medicines and vitamins but fate was cruel to me and I failed the foresight to bring one of those pain-soothing balms for upset tummies in the mornings. Good thing, Kareen packed them and I didn't puke on my neighbouring passenger. It pays to be prepared.
Perfect (and not-so perfect) #OOTDs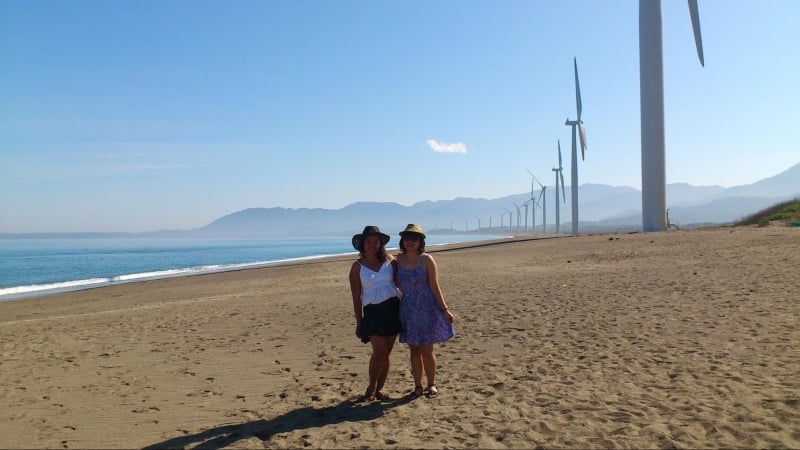 I am blessed with a talented travel buddy who knows how to take people shots and ask them to project the right way. In addition to Kareen's photography skills, we also plan our outfits per day from the clothes we wear down to the accessories to go with (hands up to those who always do the blogger pose every time they travel). We would send each other Instagrammable blogger pose pegs and commit these in our memory banks of photo pegs. So in actual setting, we already have an idea what to do with our hands and the angles to appear thinner on photos. Yes, it is actual work to get those blogger poses on point.
Being brave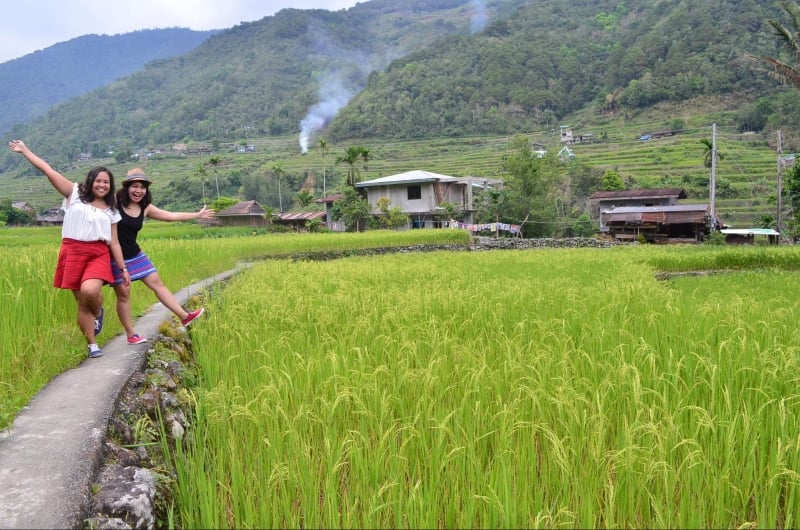 We met a group in Banaue who gave us a compliment that we, as Cebuanas, are brave. We braved Hungduan knowing that transportation is hard AF, crossed the rice terraces at dawn while carrying our heavy packs with a big chance of falling on either side of the mud and trekked while panting under the heat of the sun to get the full experience of Batad—to name a few.
Having a travel mission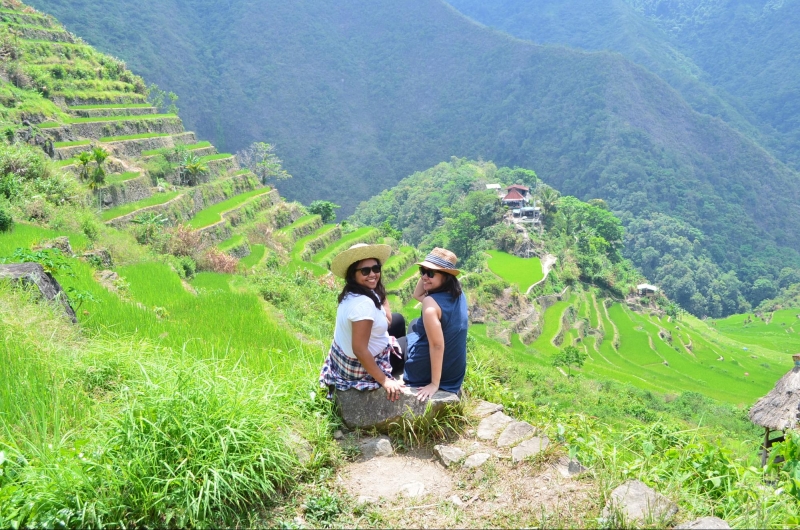 It became a habit to visit one destination and explore at least one place that is not frequented by tourists. One of the things we were able to contribute is featuring Hungduan, Banaue. The place is the least visited rice terraces in Banaue and they are suffering from low tourism because tour groups would steer backpackers and foreigners to Sagada or Batad.
In your case, you can create a checklist of things to do or do in-depth research a la National Treasure the movie and look for these things. An example is a chainsaw tree in Puerto Princesa. We have to ask a lot of locals along the way since our chartered tricycle driver had no idea where it is located. Local tips are absolute goldmines like the time we walked the entire stretch of Boracay's white sand to watch the sunset on a (not-so) secret beach spot. Most of these unique experiences are off-the-guidebook sort of things.
Supporting locals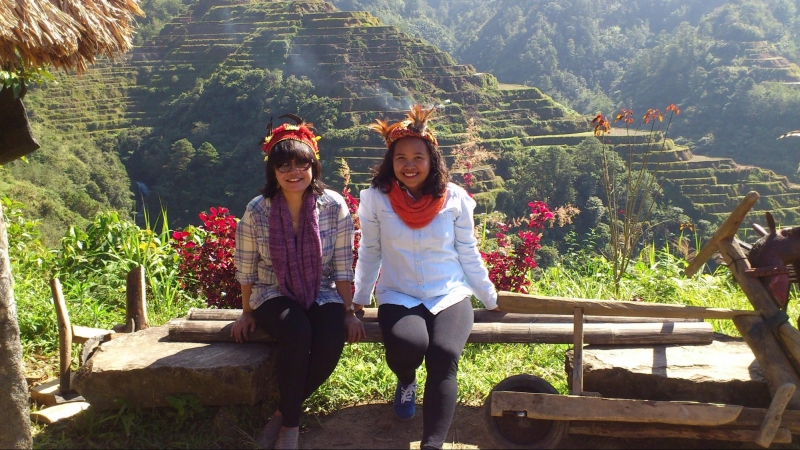 Anywhere we go, we practice to support local crafts or souvenirs. I am the bargain hunter shopper and I always carry an extra eco-bag to fill in all my purchases. The first time I travel, I want to collect scarves from different destinations but they don't have distinguishing factors. Plates, on the other hand, are a good idea but hard to find and expensive most of the time. So I settled for the easiest: refrigerator magnets. I might change it soon to shot glasses or espresso cups.
Trusting each other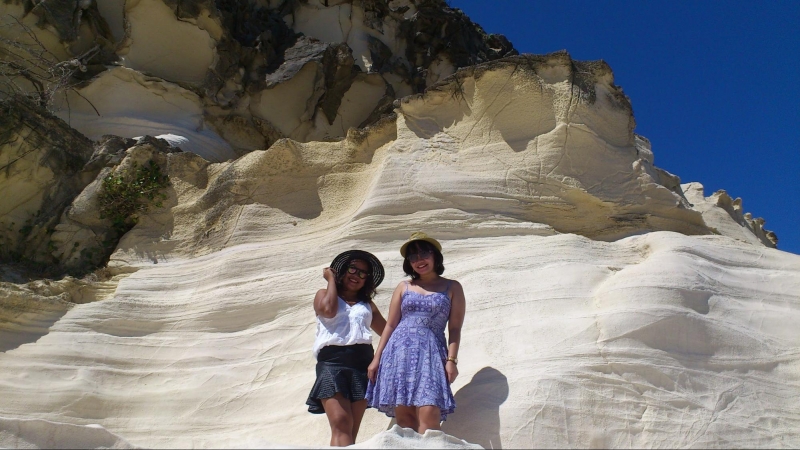 Yeah, trust is a big word. Two almost-friends travelling together for the first time to a destination that may make or break friendship is a big thing. Especially for introverts. And we have to watch each other's back and bags if ever we do something stupid. Most of the time, I get reprimanded for doing something that is prohibited in a certain place. You have the entire trip to share your personal stories from heartsongs to heartbreaks over bus rides and meals. Trust me, you will never run out of topics to share.
Travelling light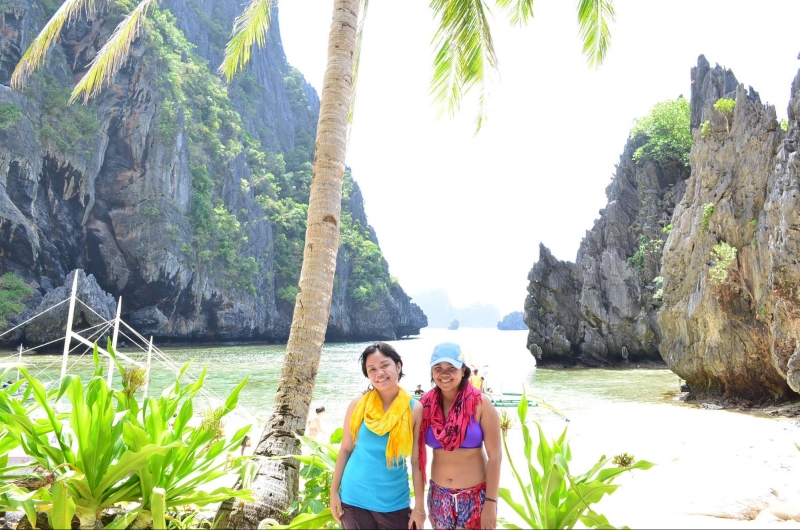 Kareen is a born-traveller and backpacker by heart and she rubs that in whenever she hefts that green backpack on her shoulder as we cross the boarding gates while I stubbornly drag my well-travelled red maleta across the country. Having travelled a lot for business and vacation, I learned a few travel hacks like bringing a sarong (that can double as a scarf) instead of a bath towel to save space, pack only one jeans or wear lots of leggings.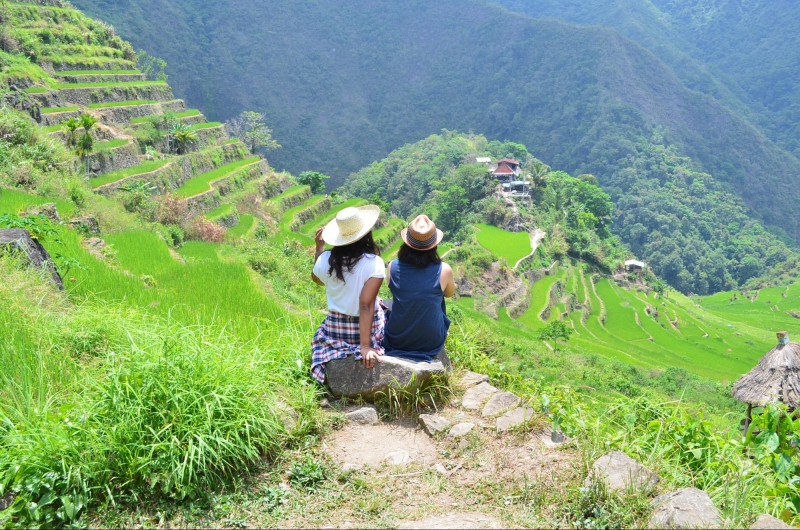 It has been a practice to travel to new destinations once-a-year to experience new things. Sometimes, Kareen has been there once or twice and wouldn't mind making the trip again so I can experience it.
May you also find your travel buddy who can be your partner-in-crime, itinerary creator and Instagram-buddy. Go places and happy travels!
This article originally appeared in Tripzilla Magazine on June 16, 2017.