In time for the month of hearts, Meet Me in St. Gallen delivers the ultimate TOTGA movie this Valentine's. With character names lifted from the 2012's Celeste and Jesse Forever, the film crafted a beautiful story of serendipity, missed opportunities, taking chances, and the perfect timing in any relationship. Majority of the film relies on meaningful conversations about relationships and love. The last time I enjoyed a good dialogue movie was the movie That Thing Called Tadhana. I cannot write down every word that tugged my heartstrings but here are some realizations I've picked up from the movie:
1. We meet people in the most unexpected way
You will never know when you will meet your soulmate at some point in your life. Take your cue from Celeste, she had a pretty bad day and then she met Jesse at the coffee shop; and had the most interesting conversations. Before you know it, they hit it off. You will never know when you will meet your soulmate at some point in your life. Make sure that every time you go out, you are dressed to kill. If you can't, then at least make an effort to put on your favorite lipstick. You have to be your best self (and in your best outfit) in case you'll meet your future husband. Or your ex. Always remember that first impression lasts.
2. Don't put the fate of your love life in the hands of destiny
You've swiped right a lot of times, went on a date with some guys you met on Tinder, and almost got into trouble in getting yourself out of a bad date. It is frustrating AF but this is how drastic millennial dating is. As a hopeless romantic, I still hold out a sliver of hope that I can find a decent guy in the sea of morons.
Don't be a Celeste who secretly stalks Jesse online but refuses to add him as a Facebook friend. She was frustrated why she was so maarte the first time she met Jesse. It's 2018, girl! It's okay to make the first move (though there are some requisites before you do it).
Don't be a Jesse who relies on destiny, who thinks he and Celeste always have a beginning every time they meet. After years of making Celeste his TOTGA, he finally picked up his courage to follow her halfway across the world and drop the lines that Celeste has been waiting for years. And that, ladies and gentlemen, how you fight for love.
3. We forget ourselves when we fall in love
We have different versions of falling in love. Some experienced a stomach-dropping-heart-skipping kind of way every time they see their loved ones, thus, giving you ulcers every time you see them. Others have the butterflies-dancing-inside-your-stomach. Few carry their torches for as long as they can until their unrequited love return their feelings. Ah, the different ways we fall in love.
You know that cliché about love is blind and how we do everything in the name of love? It is true. We expose too much of our weakness, making our loved ones our kryptonite. Don't get too attached to someone who can never be yours. Once you do, you become vulnerable. You give and you give until you have nothing left. Don't give everything for the sake of love. Leave some for yourself. Magtira ka para sa sarili mo, bes.
4. You can never be truly happy if you hurt others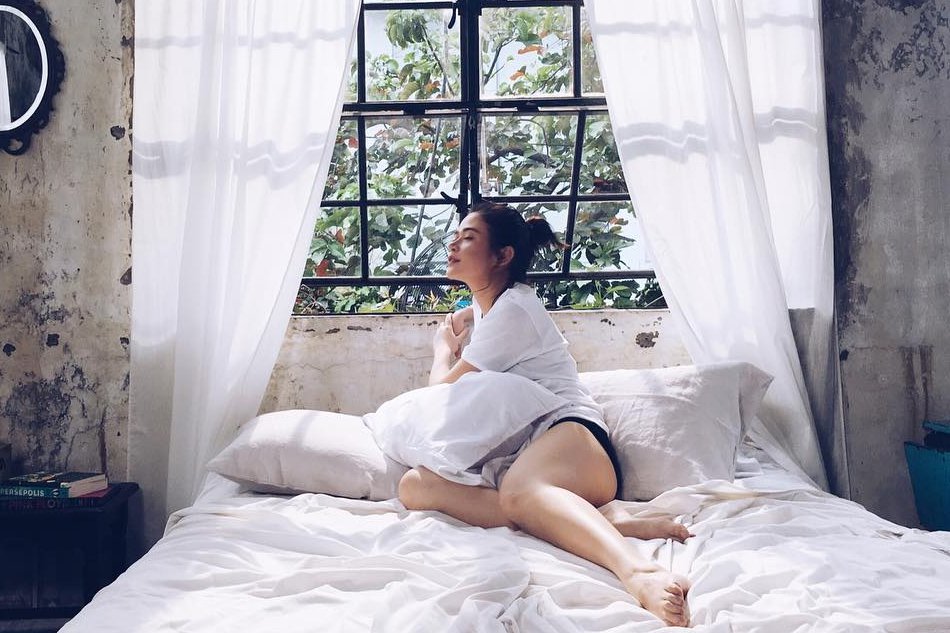 Repeat after me, what goes around, comes around. You can never be happy if you hurt other people, especially someone you love(d). In a relationship, one has to give up and make a sacrifice. It is the most difficult decision in a relationship but do not give up something that will hurt the other. There is always a price for everything. How can you enjoy something so selfishly when you know, deep inside the bowels of your heart, that you broke someone's heart? Nasaan ang hustisya?! #JusticeforLove
5. You meet people for a reason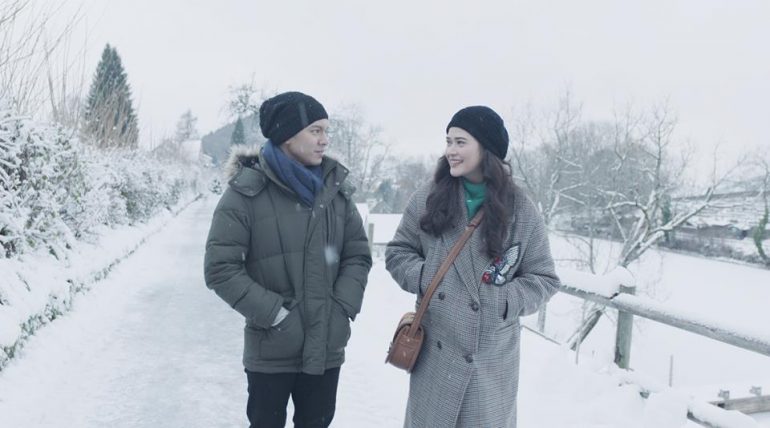 Part of my job is to meet lots of people. At some point, I met interesting people who left lasting impressions in my life. There are some disguised as The One, but for some reasons: (a) doesn't meet the requirements of being The One; or (b) cue Barry Manilow's "we had the right love at the wrong time…"
However, at least once in our lifetime, there is that someone meant to breathe life into our boring lives. Add colors, if you may. You meet them but they are just meant to pass by. They are not meant to stay. In this case, let it go. But hey, look at it from a different angle. You've crossed paths because you are meant to learn something from them. And I always do, in more ways than one.
Once again, the Filipinos were swept away by Celeste and Jesse's love story that is full of honest feelings and bad timing. And they have to meet in St. Gallen to realize that what they have is something special. Something that will make them each other's TOTGA. But what I'm trying to say, when you feel that he or she is The One, go for it. Don't make it your TOTGA.