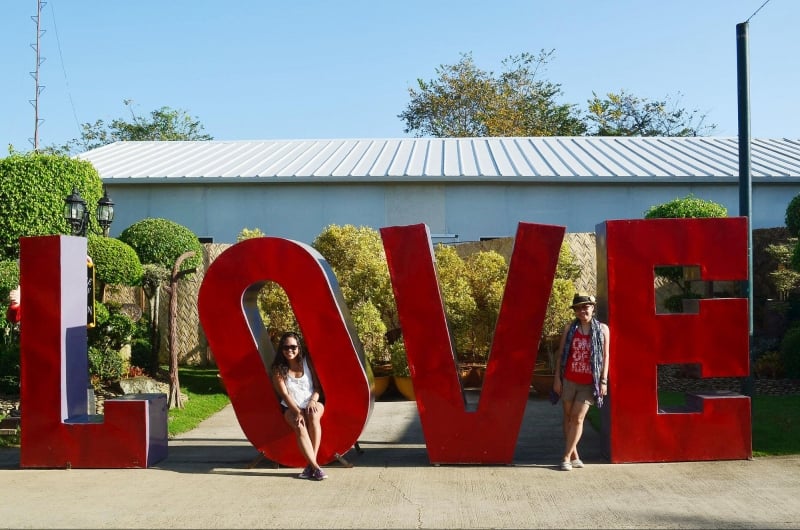 You've never been to Palawan if you haven't set foot on its beautiful capital, Puerto Princesa. On top of the pristine beaches and the world-famous Underground River, there are a lot more places to visit here for a day tour with your family and barkada . On your first visit, make sure to add these stunning spots in your itinerary.
Where to stay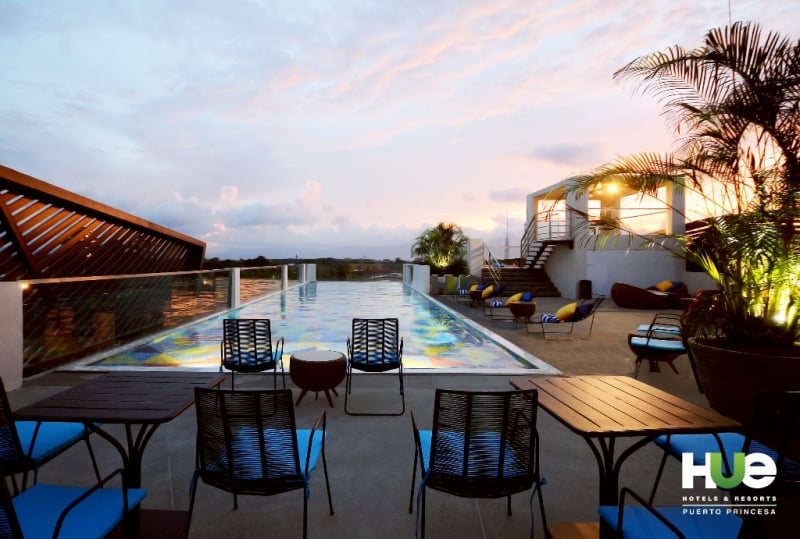 This is definitely the first thing you need to address. Although there are many accommodation options available, the most strategic hotel would be Hue Hotels and Resorts Puerto Princesa. Conveniently located in the city, near Robinson's Mall, this hotel provides you modern comforts with a tasteful touch of hipness and local culture. In the morning, take a dip in their outdoor pool with Instagrammable colourful terrazzo tile flooring. At night, get a nightcap with your travel buddies at Matiz Restaurant and Tapas Bar for some cocktails and delicious tapas.
1. Baker's Hill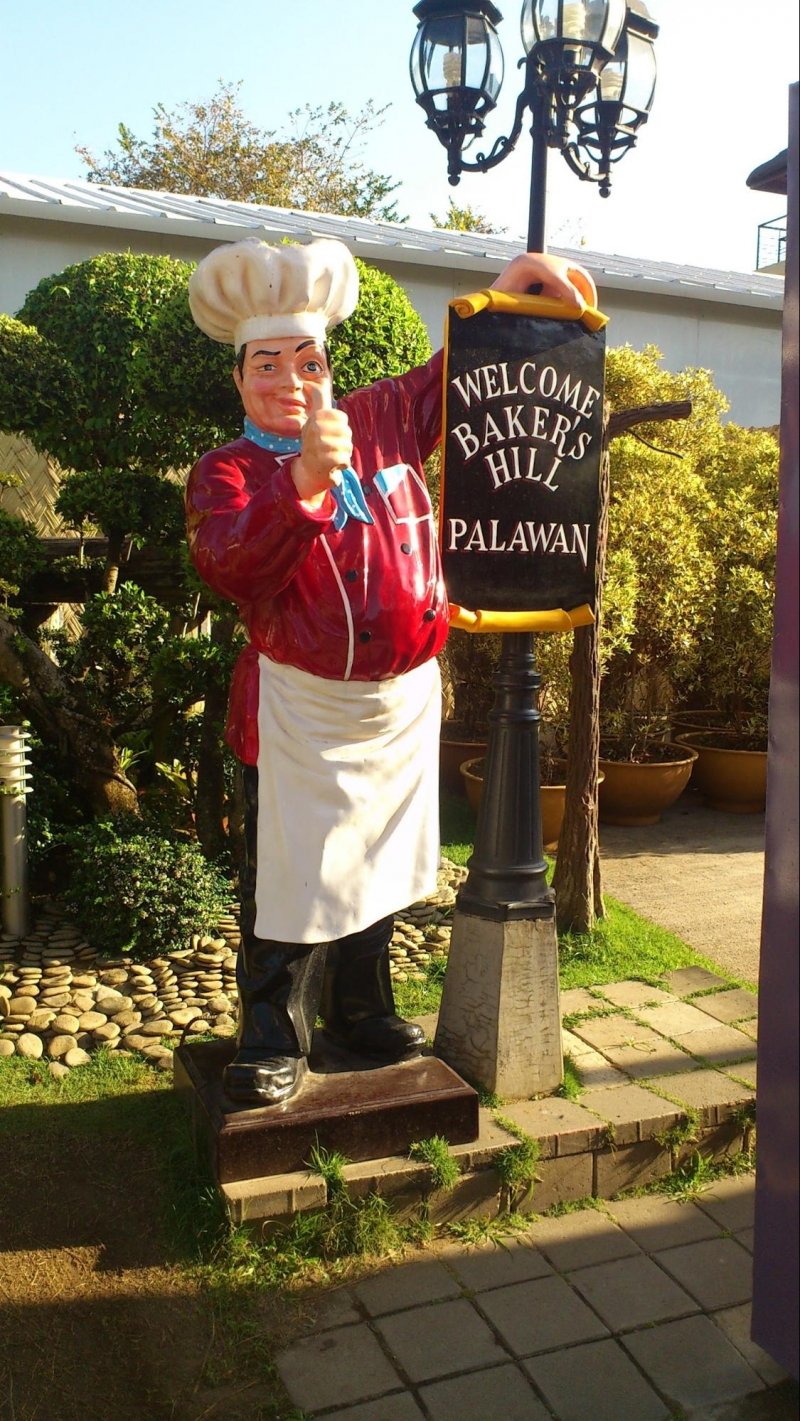 This is not where the bakers live. Well, maybe some of them because tourists come here for their super yummy baked goodies like hopia (ube, pork and Mongo).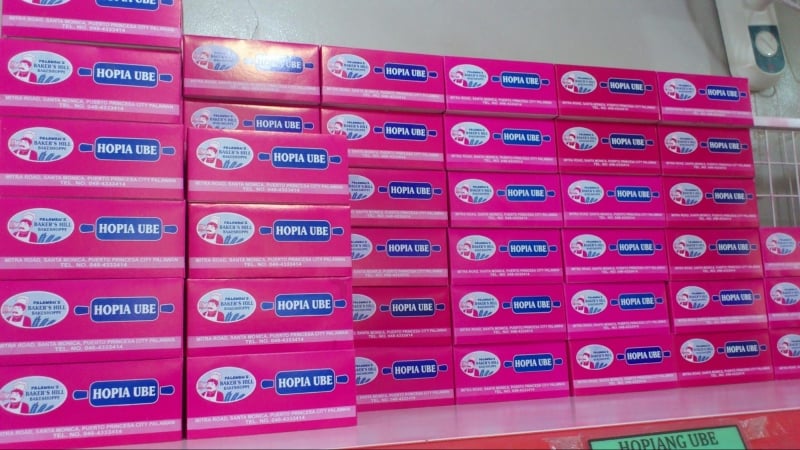 They also have other pastries like brownies, revel bars and crinkles, just to name a few. If you are a mom or a tita travelling with little ones, you can bring them here.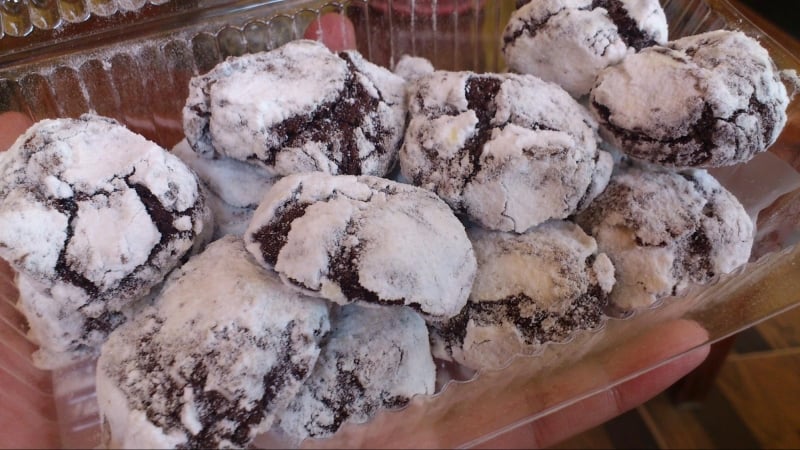 It's filled with life-size statues, chatty parrots and glorious peacocks—they will definitely have fun.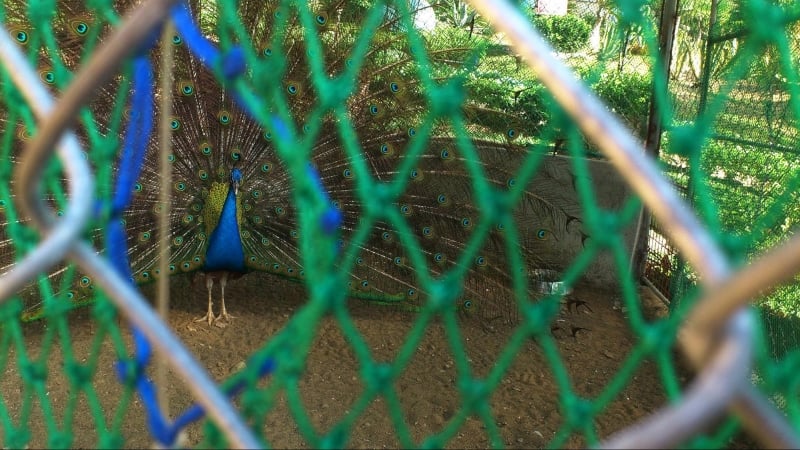 2. Mitra Ranch

Just a few minutes away from Baker's Hill is Mitra Ranch. This is owned by the family of Senator Ramon Mitra. It has a beautiful view of sea and wide expanse of grass.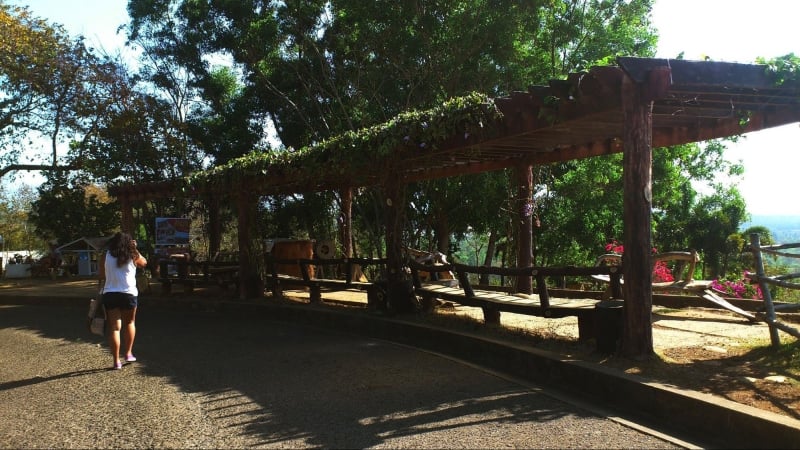 3. Butterfly Garden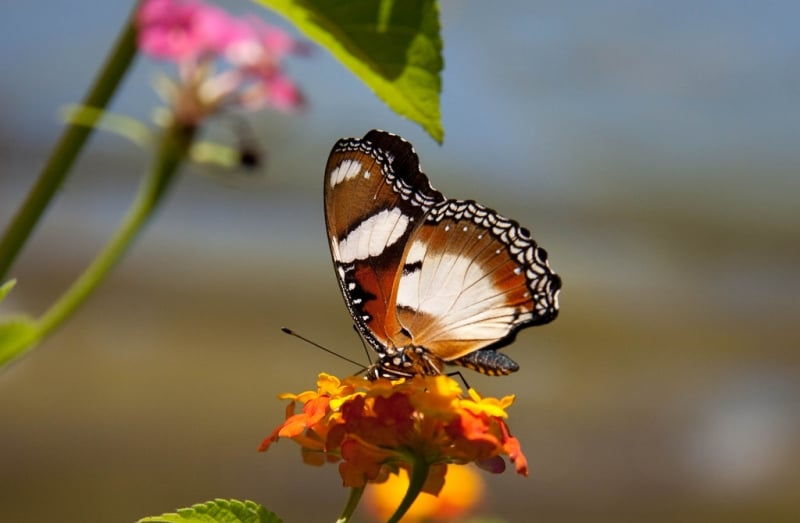 The butterfly sanctuary is a private entity whose aim is to conserve native butterflies. But they opened this to the public so that visitors can admire the various species and help raise environmental awareness.
4. Crocodile Farm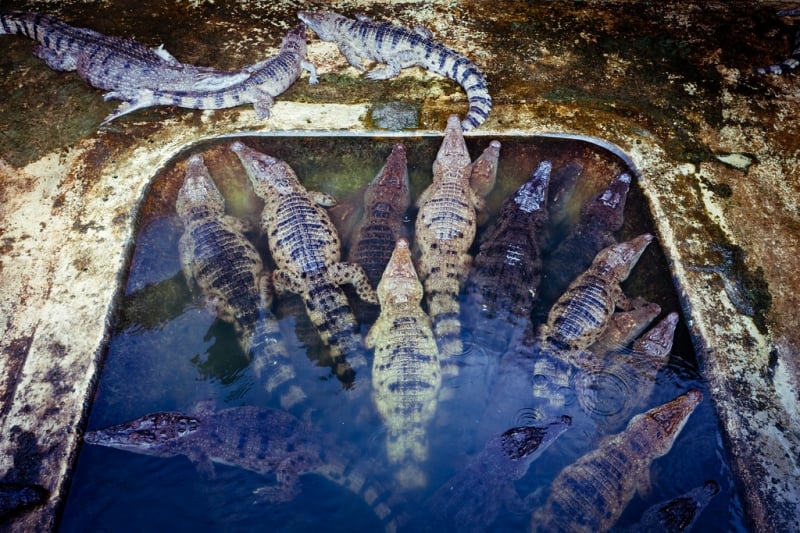 Kids and kids-at-heart will be amazed by the variety of crocodiles and other animals at the Palawan Wildlife Rescue and Conservation Center (formerly Crocodile Farm and Nature Park). The Philippine Crocodile is currently in the list of endangered species which prompted the conservation centre set up a hatchling area that serves as a breeding ground for baby crocodiles. Aside from the crocodiles, you will also see other animals such as eagles, parrots, maynas, ostriches and Palawan bearcats.
5. Irawan Eco Park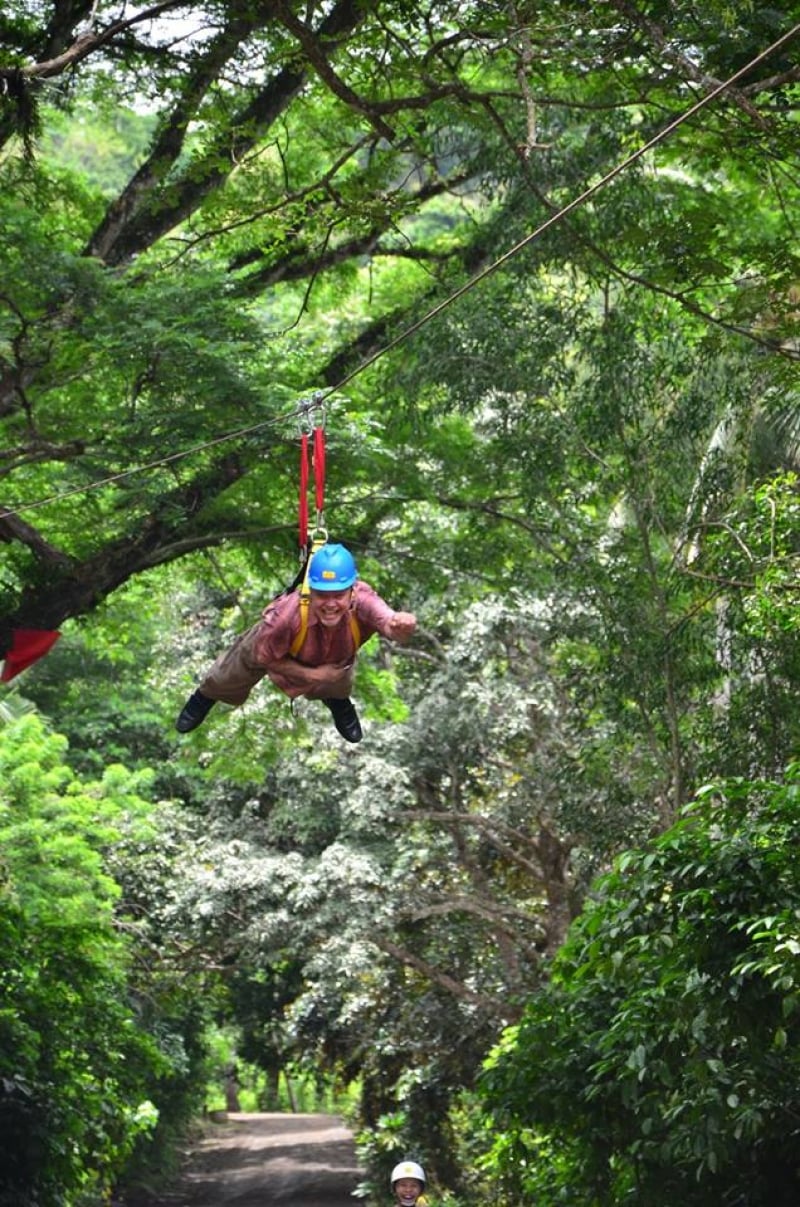 If you are up for a family bonding adventure, this is the place for you. Irawan Eco Park is home to Asia's longest canopy zipline. Aside from this, they also have the Hagedorn Eco-Home, art café, wellness centre and spa, jungle and river trail, bird and fish feeding station, carabao cart rides and jungle survival training course.
6. Palawan Environmental Enforcement Museum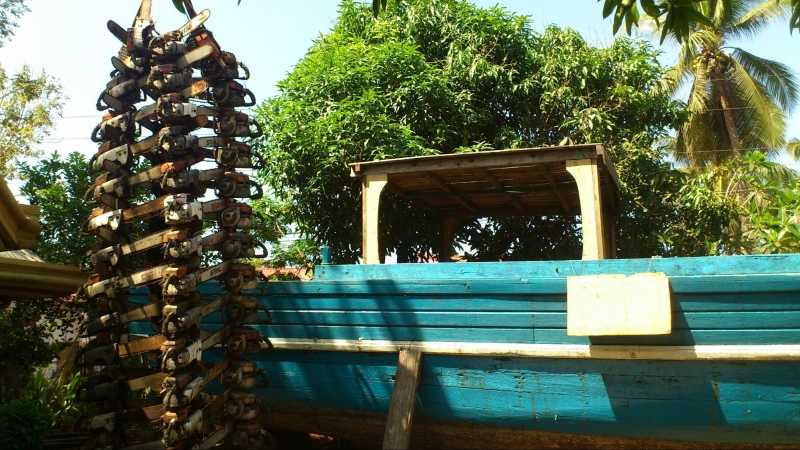 Have you seen a chainsaw Christmas tree? Part of the 400 confiscated chainsaws held by Palawan Network of NGOs Inc (PNNI), the 90 chainsaws are all piled up high to form a tree. There's also a huge blue boat anchored near the tree. It was the fishing boat that carried illegal logs and was intercepted en route to Malaysia. Joining the boat is the tricycle loaded with illegally cut lumber right in front of the house. There is also a collection of confiscated shotguns on the wall, homemade dynamites and souvenirs for sale.
7. Plaza Cuartel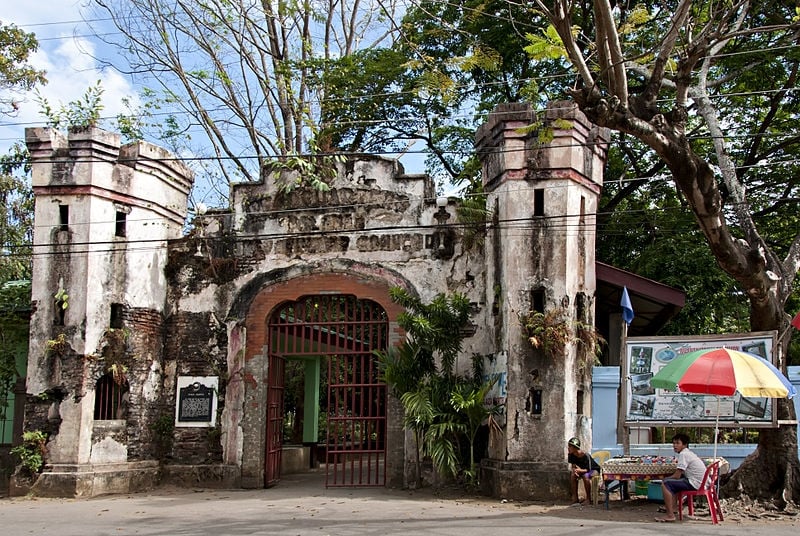 Built sometime in the 1940s, this historical site is set near the wharf of Puerto Princesa, facing the sea. The Plaza Cuartel once served as a stronghold of the Spaniards, which was then overtaken by the Americans until overrun by the Japanese. When the Japanese soldiers realised they were losing the war, they put all their prisoners in the dungeon, emptied petroleum over them and burned them alive. Eleven survivors escaped and lived to tell the tale.
8. Baywalk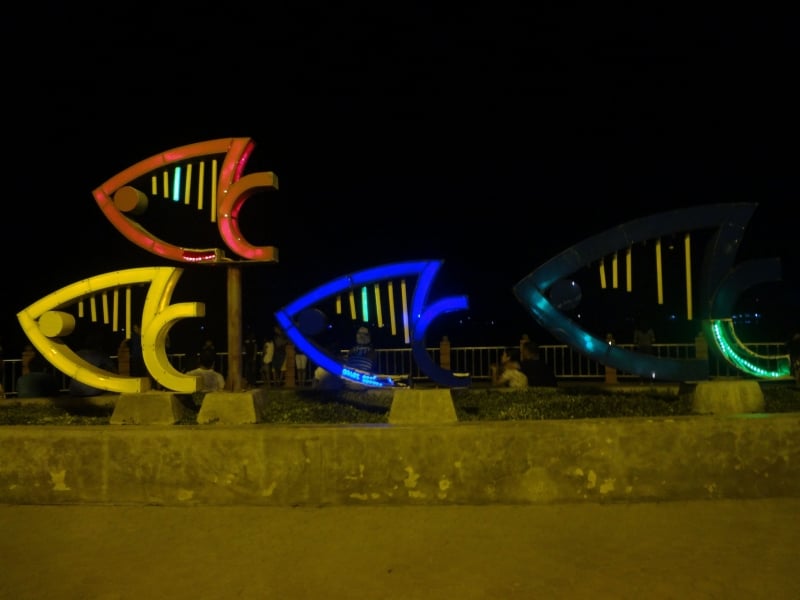 This is Puerto Princesa's answer to Manila's baywalk. The best time to visit the Baywalk Park is during late afternoon to early evenings where food stalls sell a variety of food and drinks. Bike rentals are available for those who want to go around the area and enjoy the scene.
9. Immaculate Conception Cathedral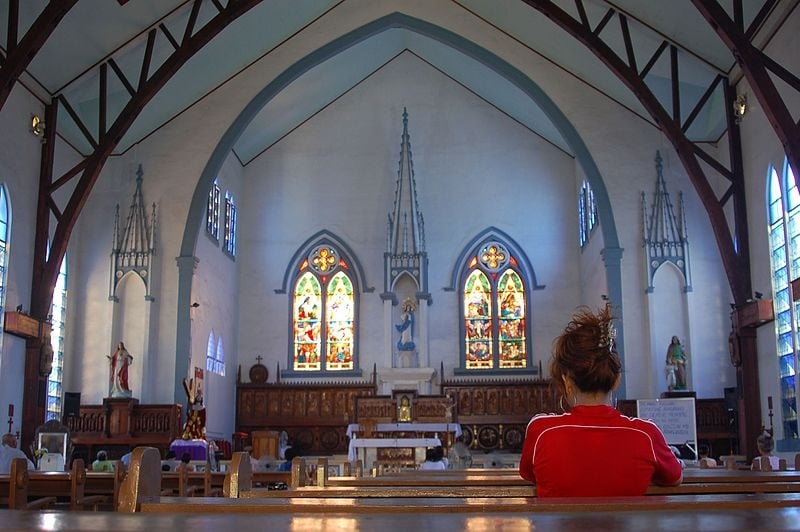 This is where the first mass was celebrated by St. Ezekiel Moreno, a Spanish priest assigned to Palawan and is now the patron saint of cancer patients. It is also where a Spanish expedition proclaimed the Immaculate Conception of Mary as the Patroness of Puerto Princesa.
10. Underground River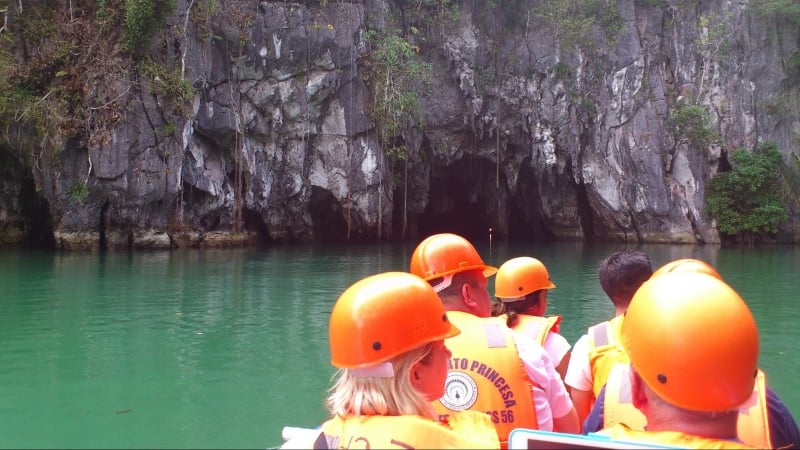 Puerto Princesa is proud that the Puerto Princesa Underground River (PPUR) has played a big role in their tourism after it was declared as one of the New 7 Wonders of Nature. Its 8.2-kilometre subterranean river features amazing stalactites and stalagmites that were formed thousands of years ago. When inside the cave, look out for the bats and the occasional bat droppings from above.
11. Iwahig River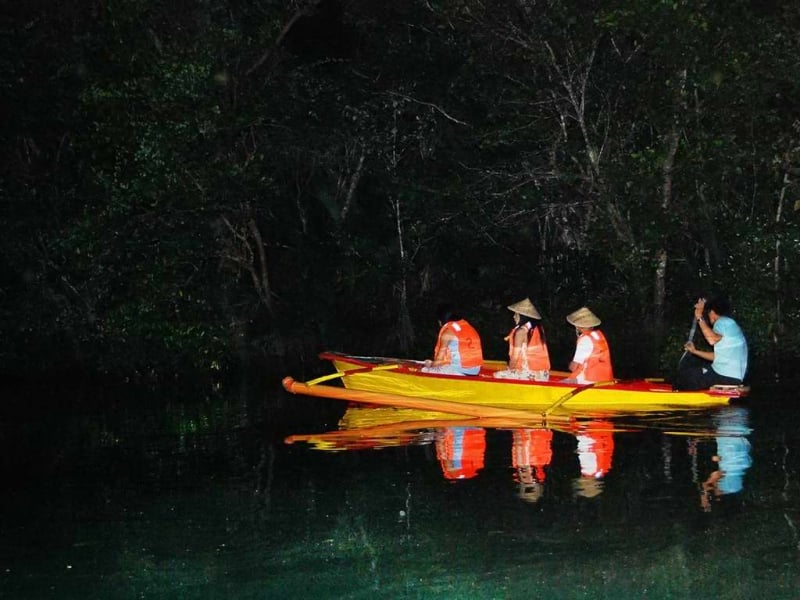 This is actually a bit cheating since this is considered as a "night tour". But the best way to appreciate Mother Nature in Puerto Princesa is a firefly watching tour. Witness the trees come alive with twinkling glow from the fireflies. Sometimes, the boatmen will give you a brief background about the mangrove trees.
12. Binuatan Creations Handloom Weaving

If you want to get crafty, you can visit the Binuatan Creations Handloom Weaving where you can find handmade items using Palawan's indigenous fibres for handbags, placemats, buri and other products. Binuatan is a Cuyonin term (Palawan's native dialect) for "creation". You can also try to weave some of their handicrafts to complete your experience.
Souvenirs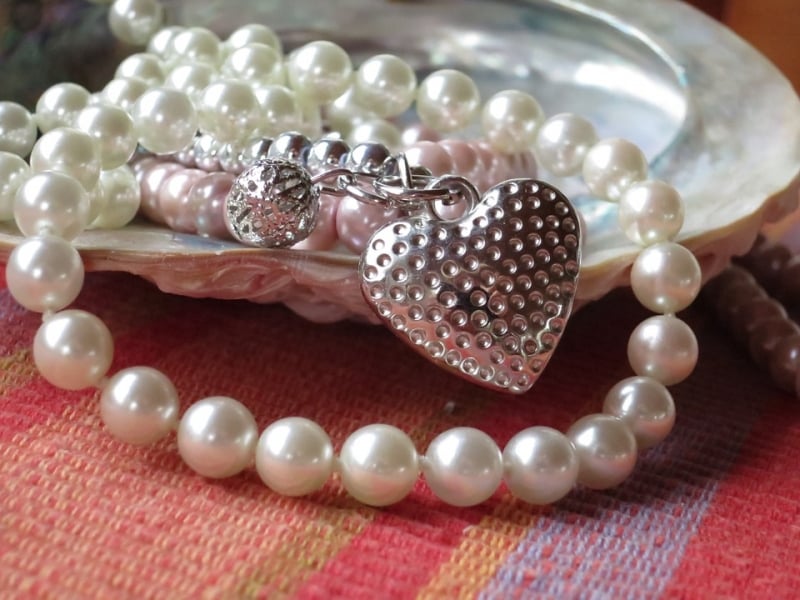 Pearls are the best souvenirs you can buy for your moms, titas, and girlfriends because they are incredibly affordable. Don't buy the pearls from El Nido as they are pretty expensive. I got ripped off by an El Nido pearl seller. It's surprisingly two or three times cheaper in Puerto Princesa. You can ask your tricycle driver to drop you off at the souvenir place where they sell pretty pearls, from earrings to long chains of pearls—you name it!
I hope this guide will help you plan your Puerto Princesa getaway soon! Happy trip!
This article originally appeared in Tripzilla Magazine on July 5, 2017.