The Ifugao ancestors handed down their heritage from one generation to another. Their sacred traditions helped create a delicate social balance between the old and modern ways, bringing harmony between men and nature. For over 2,000 years, the lush green fields of Ifugao carved their history and birthright on the curves of the Cordillera Mountains.
Hungduan rice terraces, one of the 5 clusters under the UNESCO World Heritage List of Rice Terraces of the Philippine Cordilleras, is often overlooked and sometimes forgotten by tours. Its claim to fame is its spider web terraces.
Only few brave travellers make their way across this part of Banaue. Hungduan (pronounced as "hung-dew-an") derives its name from the root word "hungdu" which means "to pass", "proceed" or "traverse through". In case you don't know, Hungduan used to be the main route used by travellers coming from the different municipalities en route to Benguet or Baguio City.
Getting there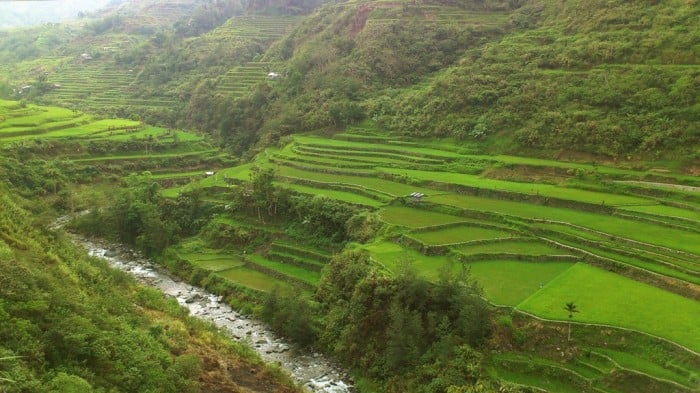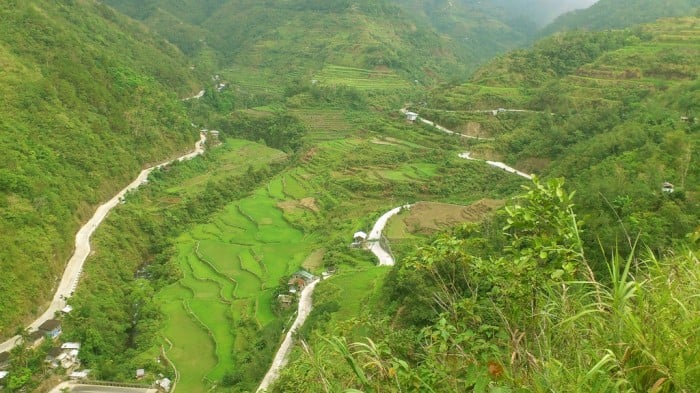 Overnight buses like Ohayami travel from Manila to Banaue for about 7-8 hours. Another way to reach Banaue is by taking the day trip from Baguio to Banaue for 6-7 hours.
From the Banaue Trade Centre, you can ride a jeep going to Hungduan. There are 2 ways to travel from Banaue to Hungduan. One is by riding the jeepney that leaves in the morning and the other is by hiring a tricycle to take you there. If you don't have plans to stay overnight, I suggest you take the tricycle which can guarantee you a ride back home.
Transportation in Banaue is a challenge. Privately-owned vehicles can give lift to locals as they pass through from one municipality to another. This is where the Filipino bayanihan spirit is clearly practised by the locals to help tourists.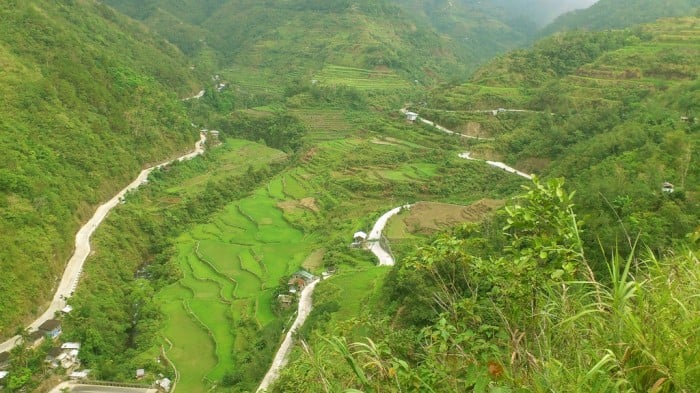 Don't forget to visit the Tourist Information and Assistance Centre. They will give you a guide about the places to see and things to do within the area.
Terraces
There are 3 terraces worth checking out for: Hapao Rice Terraces, the Bacung Spider Web Terraces and the Dakkitan Rice Terraces. Each has its own beauty to be proud of.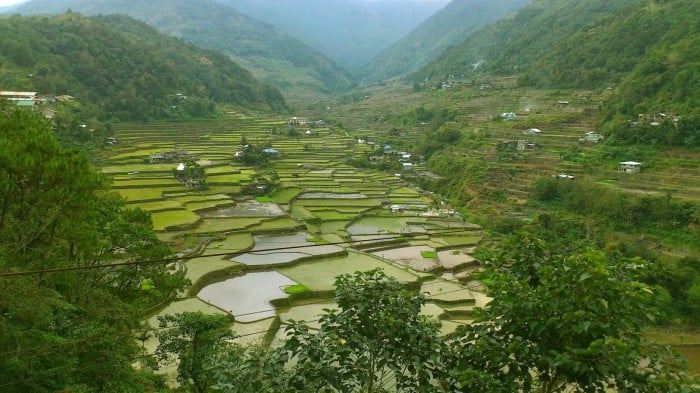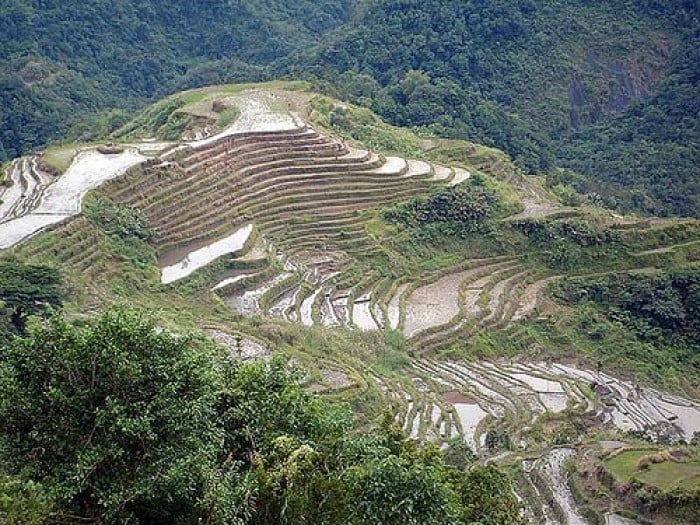 Batad still tops my list but Hungduan ranks a special number on the list. This is where I first crossed the terraces at 3:00 AM while carrying two heavy bags and wearing a thick sweater. It was really scary to silently cross the terraces while carrying a phone to light the narrow pathway.
Attractions
1. Mount Napulawan
Mount Napulawan (or Napulauan), rising at 2,643 metres above sea level, is 80% covered with moss and wrapped with a mystical atmosphere. Its name is derived from Tiwali word "pulaw" which means "white" because of its cloud-and-fog cover. It has been said that the "Tiger of Malaya", Gen. Tomoyuki Yamashita, sought refuge in its slopes.
Poblacion and Brgy. Hapao, Hungduan are its major jump-off points. The hike takes about 9 hours or 2-3 days. It is considered as a major climb with a difficulty of 7/9 and a trail class of 3.
2. Balentimol Falls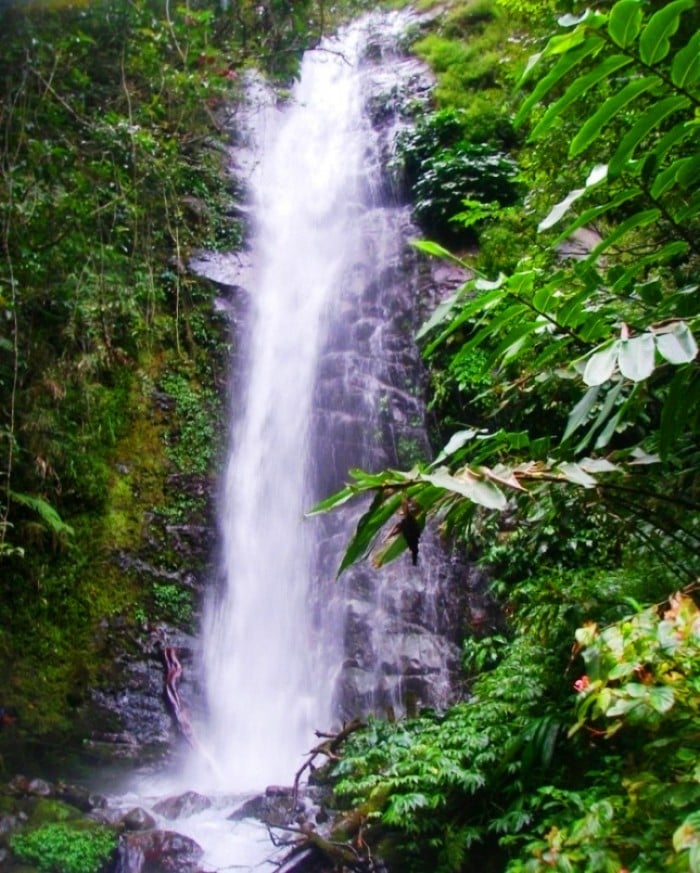 Located in Barangay Abatan, it flows right from the mountain of Napulawan with clear and sparkling water.
3. Heritage Village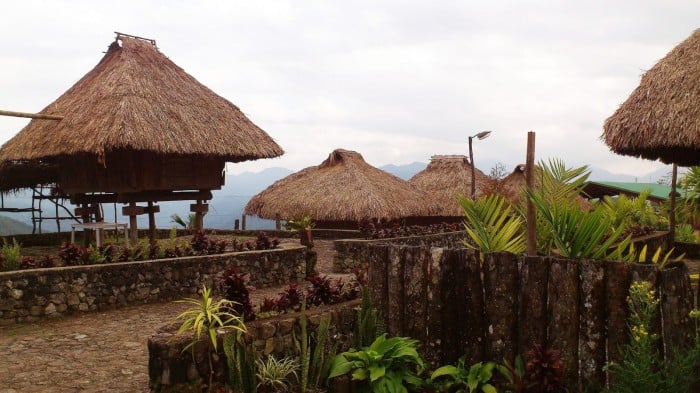 Each native house represents each barangay of the town, depicting its own unique design. This Heritage Village has 10 Ifugao huts, a weaving centre and a souvenir shop.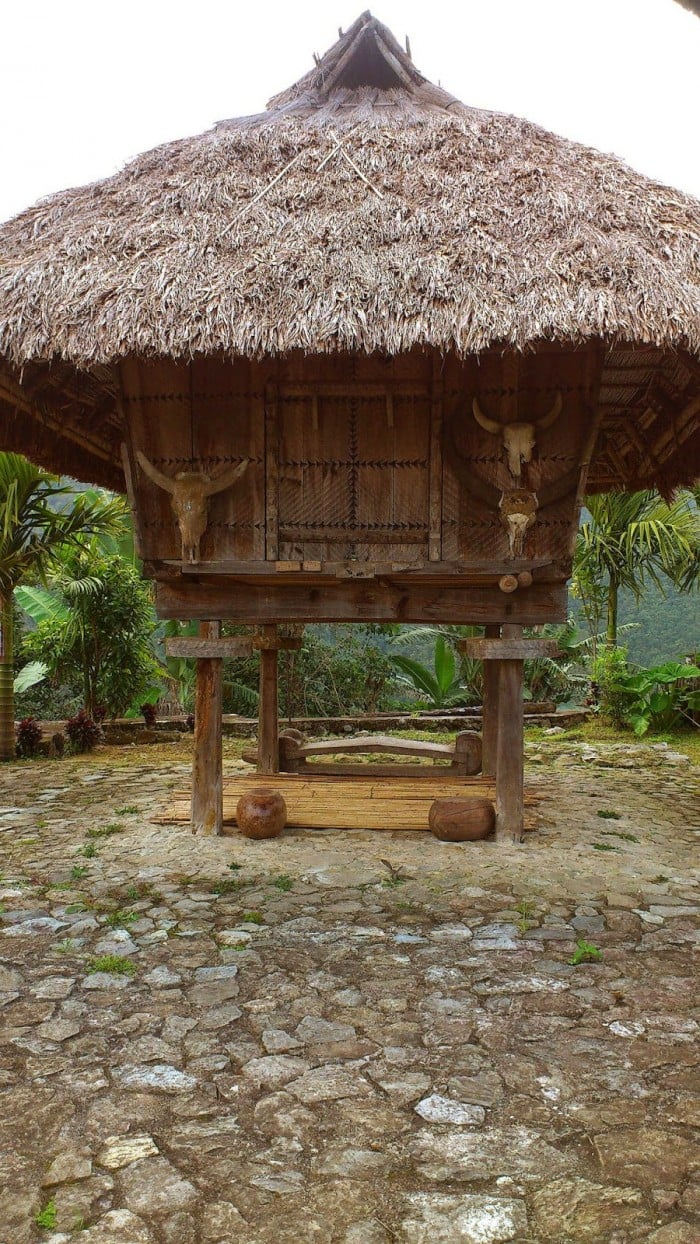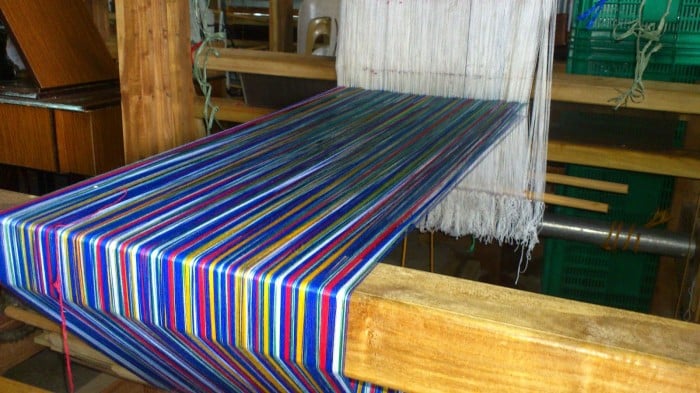 4. Bogyah Hot Spring
Located at the upper part of the Hapao River, it's a 40-minute hike from the national road. It is nestled near the riverbank and offers a healthful sulfur bath. Visitors can also sunbathe on the huge boulders.
Travel tips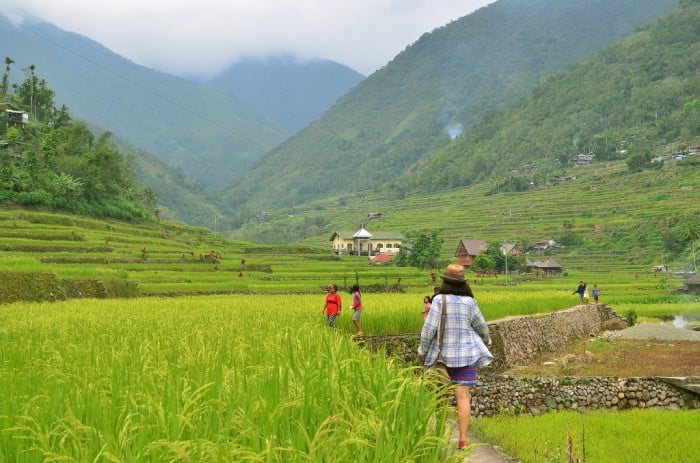 If you have plans to stay overnight in Hungduan, pack everything you think you need. It can be warm during summer with occasional rainshowers, but be prepared with an umbrella, sneakers and cover ups. When it's rainy season, well, just bring lots of layers and jackets to keep you warm. Be friendly to the locals, they are always ready to help lost and hungry travellers.
There are no ATMs within the area. The closest one is in Lagawe, which is 25 km away from Banaue and Solano, Nueva Viscaya about 70 km further. Travelling from Banaue to Hungduan is a bit of a tricky. If you are commuting, make sure to arrange a tricycle driver to take you from Banaue to Hungduan and back.
How can a city girl like me find myself in the mountains? I fell in love with the culture, their tradition, and people. Don't get me wrong, I love the beaches of our country but the mountains also offer a different kind of perspective. It's always a humbling experience to visit the highlands of our country to do some soul searching.
This article originally appeared on Tripzilla Magazine on August 18, 2016.