Bacolod is known for its chicken inasal and Calea's cakes. Yes, there's Chicken Deli here in Cebu but it's different when you are in the actual birthplace of the famous chicken inasal. In Bacolod, it tastes more authentic.
Calea, on the other hand, is a household name when it comes to cakes. Felicia's came in second. These are the local haunts I tried when I was in Bacolod.
Calea
I've been avoiding sweets as much as possible. In fact, I barely eat cakes whenever there is a special occasion. But this is different. It was love at first bite!
I ordered apple caramel cheesecake, paired it with a mocha cappuccino and it was heavenly! And I unofficially declared to have a cake slice a day during my entire stay in Bacolod. Patay tayo dyan. #GoodbyeDiet #WhatDiet
On my second to the last day of the visit, I met up with some friends. This time, we ordered different flavors to try. There's the mud pie (which is chocolate ice cream cake topped with chocolate and walnut slivers) and chocolate cheesecake.
Felicia's
I didn't visit Calea for my second cake slice during my Bacolod stay. In fact, I feel like a traitor ordering something from Felicia's.
I usually ask for the bestseller if I don't know what to order. A charming waiter suggested I try their butter sansrival. I was hesitant at first because it might taste like Dumaguete's famed sansrival which has a cloying aftertaste. But this butter sansrival's taste rivals to that of Calea's premium level. The nuttiness overpowers the butter which delivers the right taste. It is best paired with their brewed coffee but I washed it down with their coffee mochaccino.
Bob's
A friend insists I also try Bob's for their refreshments. I had enough sweets so I got chicken Waldorf salad sandwich as an early dinner. The food presentation is disappointing and the taste is just mediocre. I have to arrange it to make it look less meh.
Manokan Country
It's a strip of stalls selling chicken inasal. I found myself at Nena's Rose. I know. They don't sell roses but the apostrophe falls in the name Nena instead of Rose. As my first visit, I tried the paa (leg), on my second visit, I treated myself to pecho-pak (chicken breast and wings) after a traumatic boat ride from Iloilo to Bacolod.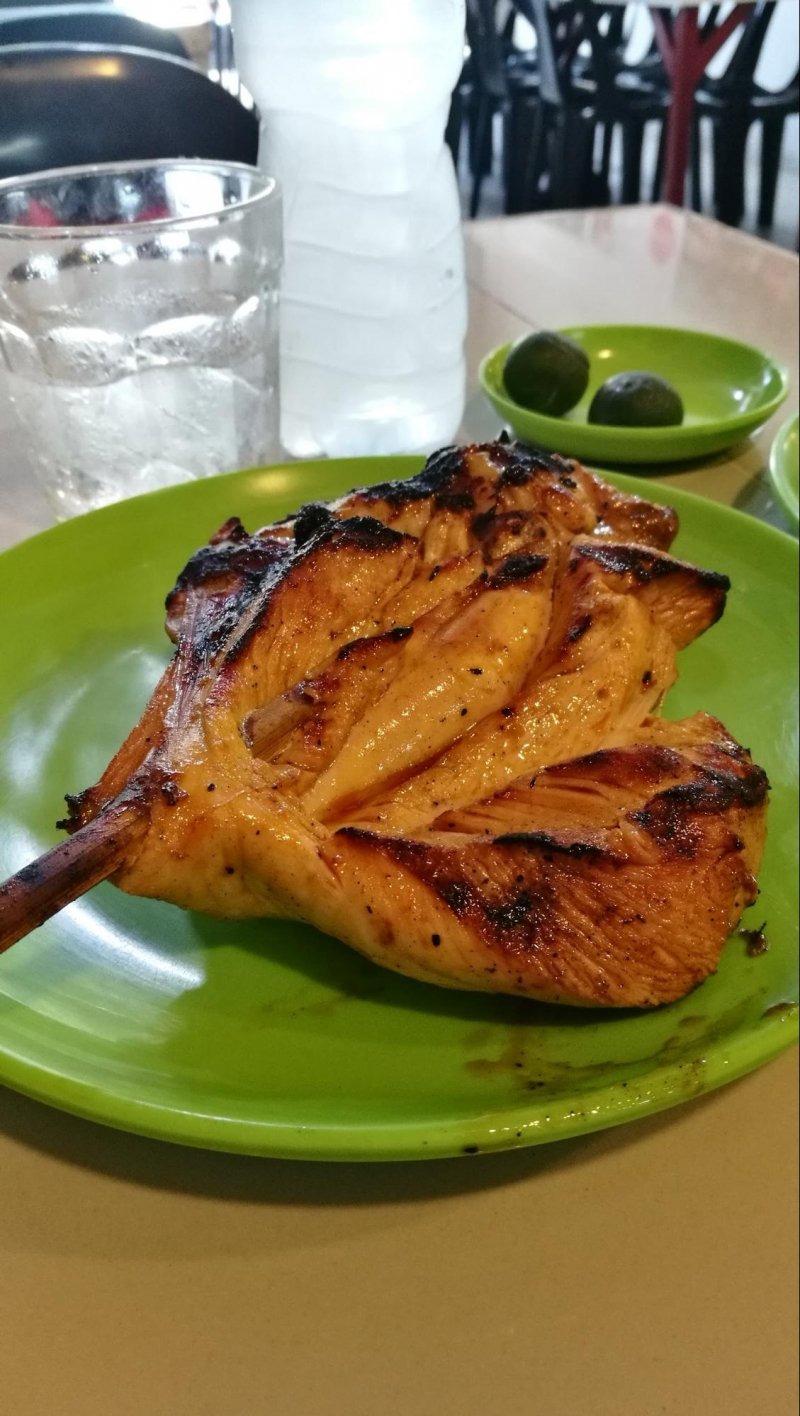 The chicken inasal in Bacolod is way different than the regular ones I've tasted. The taste is not commercialized and it is something that Negrenses are very proud of.
Balboa
My friend suggested we indulge in steaks for my last day in Bacolod. We had lunch at Balboa, which is a walking distance from our bed and breakfast. Their steak is good but a bit pricey. It is served a bit on the small side but still good.
El Ideal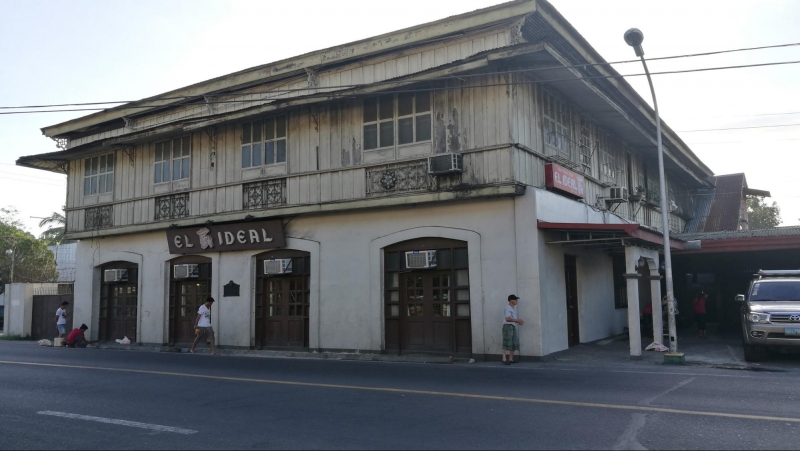 It is an old bakery found in the streets of Silay. It was a bit busy when I dropped by to buy their bestselling guavapple pie. I am not a huge fan of guava marrying an apple. I failed to take a photo of the pie as I forgot to document my brief El Ideal experience. I just bought a piece and took off. Said pie is not Instagrammable as it got squished during transit (from Silay back to Bacolod). It tastes alright to my tastebuds (there's a hint of something barky or wood-sy from the guava, I'm bad with descriptions but this is how it tastes like to me) but it is an acquired taste to those who are non-guava fans. And I'm afraid, I belong to the latter.
Shawarma Ni Kulas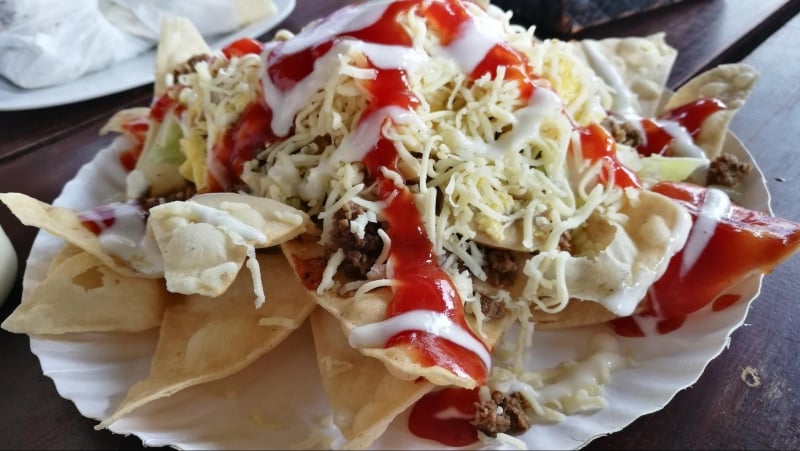 Located in 16th Street, I passed by this place a few times en route to 11th Street. This is also a recommendation from one of the waiters I befriended at the Trap Door Tasting Room. Their shawarma is good, a good balance of meat and veggies.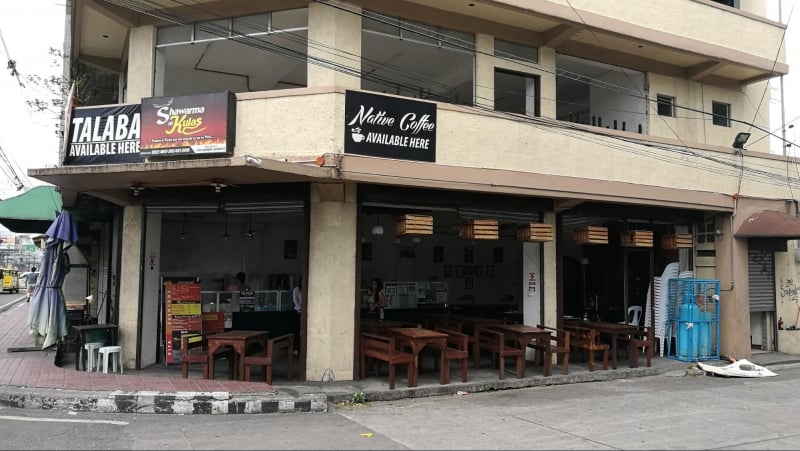 The charming thing about Shawarma Ni Kulas is its toilet humor. NSFW, if you will but at a pocket-friendly price. I wonder how the waiters would rattle off the bestsellers on the menu with a straight face.
Trap Door Tasting Room by Illusion Brewery
When I ticked off all the things I checked out in Bacolod, I almost forgot to visit the Trap Door Tasting Room. Finding it is an adventure of itself. I found out about this new local haunt from Cosmopolitan PH. It is located in the parking area behind Pizza Republic and Orange Karenderia.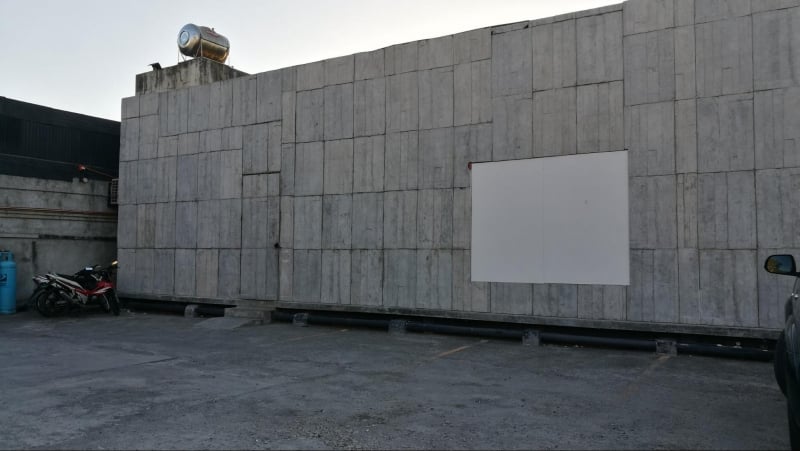 It looks bare and an ordinary wall at first but you have to look for the black spade doorknob.
When it opens, lo! behold! A more intricate spade-inspired design door that opens to the bar.
I want to try their Pepper's Ghost (butterbeer) but they ran out of stock. The horror! So the waiter suggested Cream of Smiles Vanilla Cream Ale which guarantees that won't get me drunk.
The Trap Door is the only speakeasy bar in Bacolod, so it is probably safe to say the first in VisMin. Speakeasy, also known as "blind pig" or "blind tiger", is an illicit establishment where alcoholic drinks were sold illegally in the US during the period of prohibition. Hence, the birth of secret watering holes.
Its retro-themed walls were filled with faux books and real hardbound ones to recreate an old library feel. Adding up to the charm are the random simple card tricks performed by the waiters to entertain the guests.
The comfort room, on the other hand, is not very comforting and it is something they are also proud of. It is hidden at one of the fake bookshelves. One has to push the door to go through. To those who love the feel or terror in one of the horror movies, this is for you. One of the lady waitstaff showed me their comfort room and turned off the lights. A face with blinking lights appeared in the mirror and sometimes, there is an eerie creaking sound that can be heard while you do your business. Not for the easily spooked.
My tastebuds had a field day in Bacolod as I "forgot" that I have to watch what I eat and just enjoy the experience. But I make up with the lengthy walks I did to lose the calories I had.