For my Iloilo leg, I met up with an Iloilo friend, RM, to help show me around the city. Iloilo, the City of Love, is known for its pansit Molo, La Paz batchoy, DeOcampo barquillos and biscocho from Biscocho House. Aside from these tourist-favorite delicacies, there are those awesome not-so touristy haunts that deserve recognition.
Madge Cafe
Their native coffee is frequented both locals and visitors. Their coffee used to be served in tin cans with your name labeled on it. The original branch is located in La Paz market but my friend brought me to their Atria branch.
They still have the cup or mug theme in their restaurant. The first thing I noticed is their colorful glass cup chandelier, followed by the wall of personalized mugs.
Biscocho House
Literally the house of biscocho. They have kiosks all over the city and also in Bacolod. I opted to buy the biscocho packs in Bacolod to avoid getting crushed during transit. And their biscocho is yummy because of its sweet buttery taste. In fact, I would choose this over Bacolod's Bong-Bong's.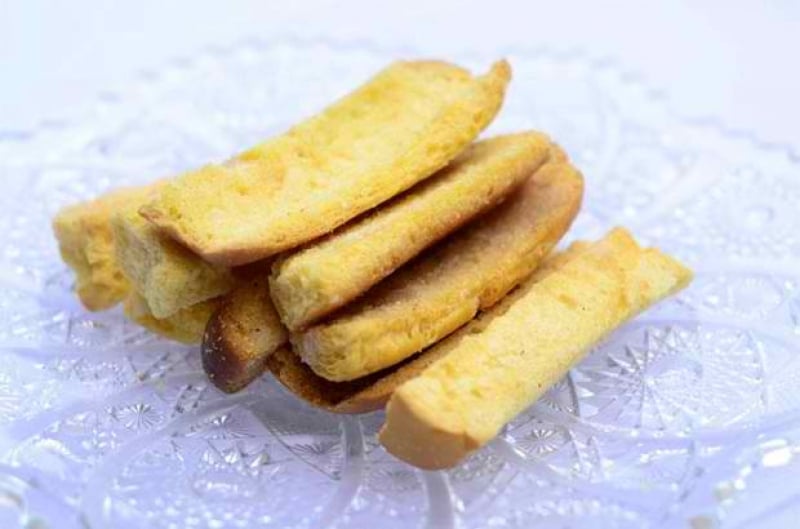 Camiña Balay Nga Bato
Okay. So I am cheating on this one but this deserves a spot in this entry. This 24-post old house (during the Spanish times, the more posts you have, the richer you are) also moonlights as an intimate restaurant to those who want to dine in a vintage setting. The comendador (dining area) is prepared with kinihad (toasted bread thinly sliced sans butter and sugar) as if they are really waiting for guests, and not just 3 tourists venturing out in the mid-afternoon.
Because their hot chocolate is such a hit, they sell their Chocolatera de Guava batirol set. The batirol is made of guava tree and its tannins give the chocolate a more brownish hue. It's a bit pricey though.
Pat-Pat's Kansi House
A beef stew that I promised to a friend that I would try in Bacolod but I ended up tasting it in Iloilo. RM brought me to his local haunt: Pat-Pat's Kansi House. There are two types of kansi: the one with laman (meat), the other without. I didn't expect myself to love the taste sans the beef.
Margec's Cream Horn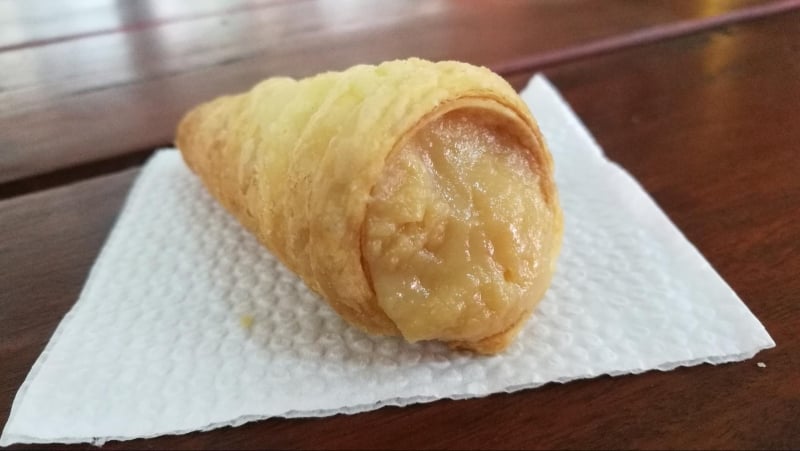 This is a bit of an adventure. I thought I won't find this but I did. Good thing I followed my instincts and found Margec's Cream Horn store in Jalandoni Street. These creamy pasalubong treats are sold by 10s in a box. As of this blog entry, this cream horn is only available at their store in Jaladoni Street. I got lost on my way back but I survived the little hiccup.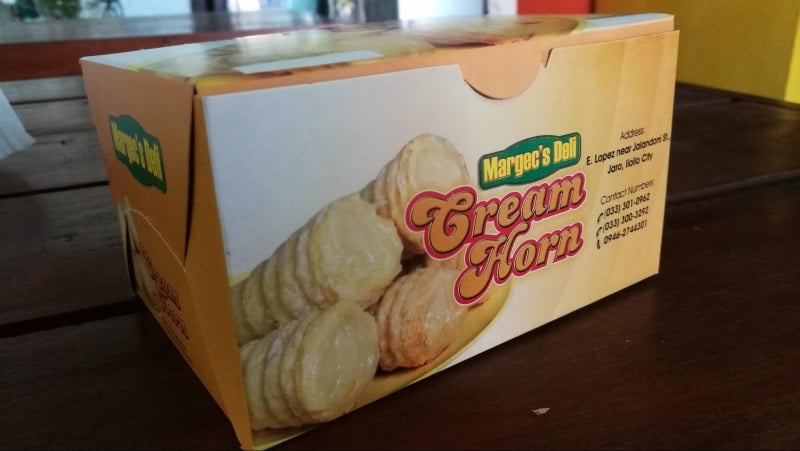 Roberto's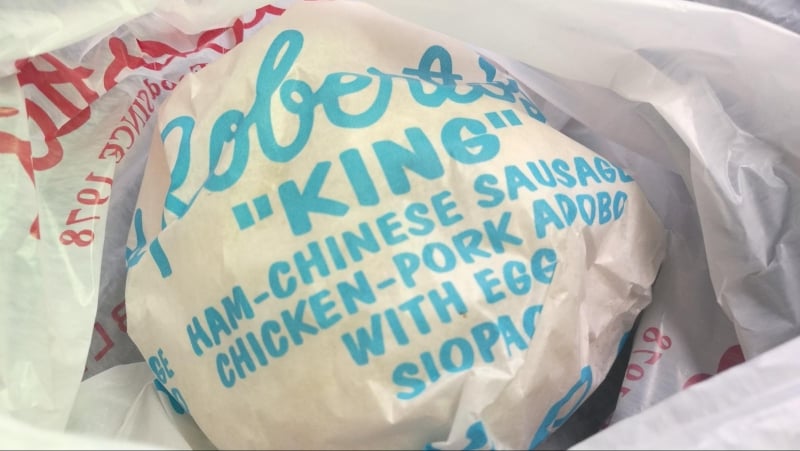 So my friend turned out to be working at his mom's family restaurant on weekends, manning the cashier. He already informed me that if ever I visit him at his family resto, I will just go directly to the cashier because he will be there. He claims that he is usually a snob when he's working, but he's not. A bit strict but still manage to spare me his friendly smile. I ordered a Queen siopao but it's not available, so I settled for a King.
I've heard about the famous siopao that bloggers were raving about and I was surprised about its size and siksik filling. Now I know why this is such a hype.
Aside from church hopping in Iloilo, I didn't miss to try out their awesome food. I have to live up to my #travelgoals of Eat, Pray, Love Iloilo version. Thanks for hosting a brief city tour, RM.