Got no passport? Or visa? No problem!
Travelling around the world is possible in Cebu. Yes, you read that right. No plane tickets required. PS: Technically, not all countries in the world but some notable ones.
Bet you didn't know that in Cebu, you can experience the exquisite European beauty of Amsterdam, Spain, and Greece, and be amazed at the awesome attractions of Asian countries like China, Indonesia, and Japan.
If you take your #selfie at a good angle, you'll get Instagram-worthy photos that will make you feel like you travelled around the world without leaving the Philippines.
Allow me to give you a tour around the world in Cebu in these photos.
Sirao Flower Farm, Busay = Amsterdam, Netherlands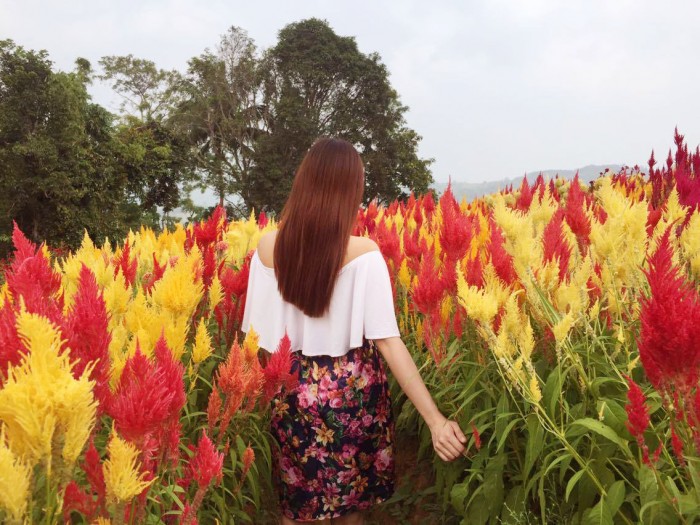 The flower farmers in Barangay Sirao have been growing Celosia flowers for a very long time. When a local newspaper made Sirao's flowers on front page on October 2015, its fiery red and yellow blooms caught the attention of the netizens on social media, and photos of the Celosias flooded the news feed. Now, Sirao Flower Farm has been dubbed as the #littleAmsterdam of Cebu.
Temple of Leah, Busay = Parthenon, Athens, Greece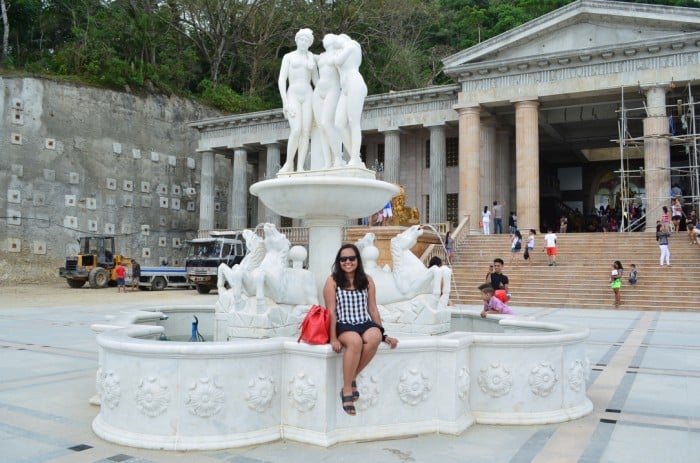 Temple of Leah in Busay was built in 2012 as a symbol of Mr. Teodorico S. Adarna's undying love and ceaseless devotion to Leah Villa Albino-Adarna. Mr. Adarna adopted an architectural and structural design that can withstand time so that generations of the Adarna clan can visit and trace their roots and heritage. All of Mrs. Adarna's lifetime collections are showcased in the 24 chambers of this Temple principally for the members of the Adarna family who cherish her memory. Its structure reminds you of Athens' Parthenon while its story is quite similar to that of India's Taj Mahal. Well, that's the personification of true love in architecture.
Simala, Lindogon, Sibonga = Sagrada Familia, Spain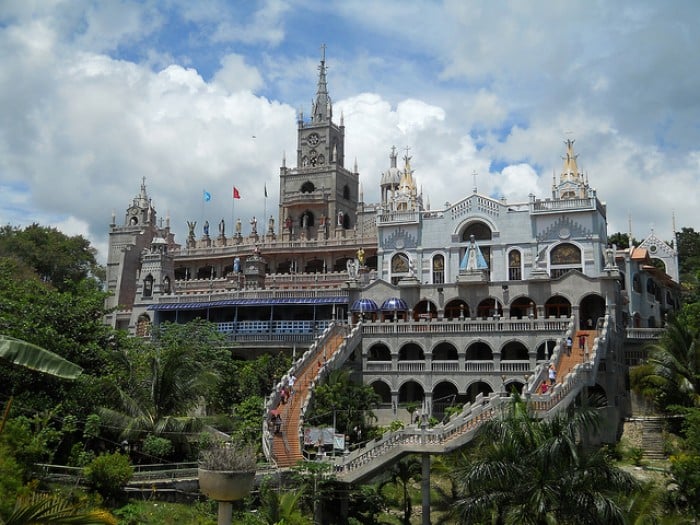 For first time visitors, the impression is a castle-church atop a forested mountain. With its spiky towers, Simala's Monastery of Holy Eucharist looks like Spain's Sagrada Familia. The monastery is run by "Mongha ni Maria" (Monks of Mary), and many Marian devotees visit the church to offer prayers. It has been said that Mother Mary of Simala (or Birhen sa Simala) grants prayers to her devotees and to those who are faithful.
Taoist Temple, Lahug = Great Wall of China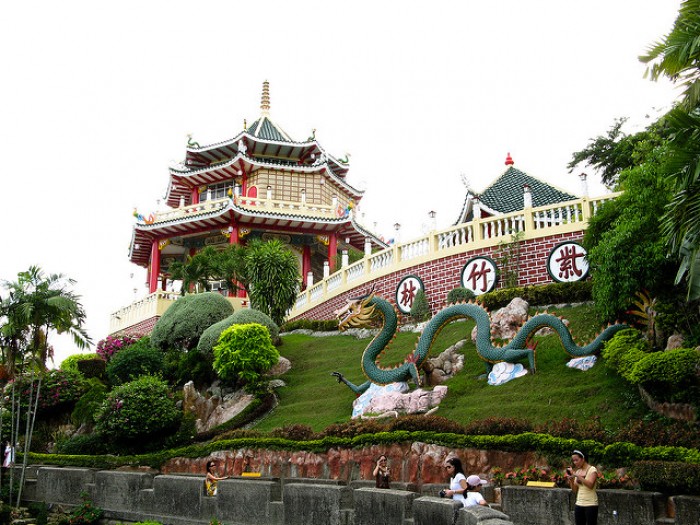 The Chinese community is strong in the Queen City of the South. The multi-tiered and multi-hued temple was built by Cebu's Chinese community over downtown Cebu. The entrance to the temple is a replica of the Great Wall of China. Taoist rituals like climbing the 81 steps to light joss sticks and having their fortune read by monks are being observed by devotees every Wednesday and Sunday.
Santa Fe, Bantayan Island = The Bahamas
Cebu is blessed with wonderful beaches, but one of its pride is the long stretch of white sand beach in Bantayan Island. It's the quiet version of the spotless white sand beaches of Boracay and the Bahamas.
Oslob = Belize and Australia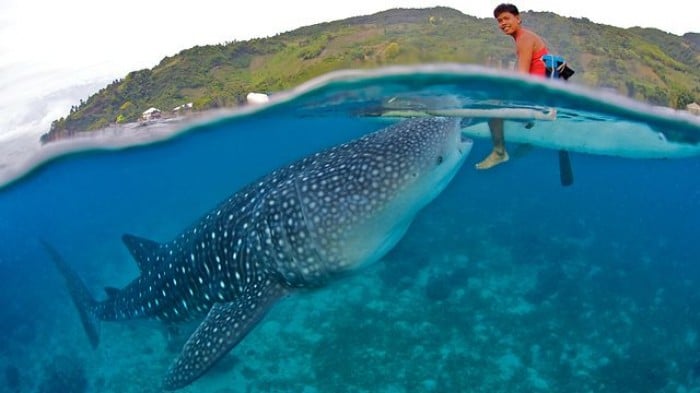 No need to go to Belize or Australia to swim with the whale sharks because these giant sea creatures occasionally visit the waters of Oslob. Local fishermen started feeding them which resulted to frequent visits. In 2011, it became popular all over the world that it helped the livelihood of the locals. It is best to visit early morning before the sun rises to avoid the crowd. Also, please strictly follow the swimming rules to avoid hurting these friendly giants.
Bojo River, Aloguinsan = Sabah, Indonesia and Halong Bay, Vietnam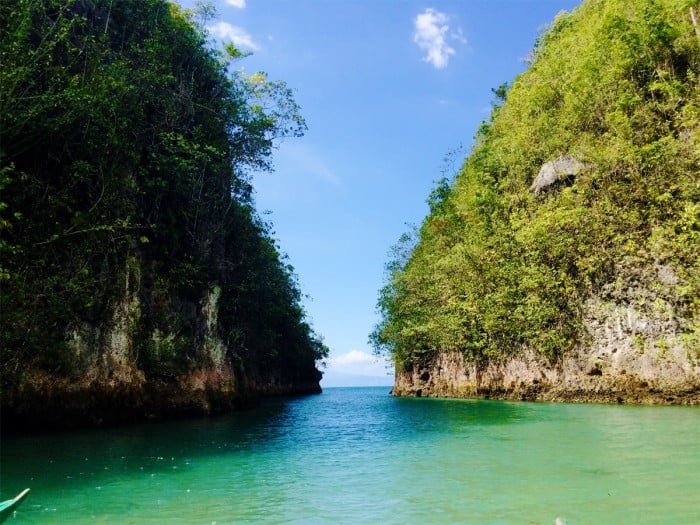 If Sabah, Indonesia is to marry Halong Bay, Vietnam, you will get a lovechild in the form of Bojo River in Aloguinsan. Its long stretch reminds you of Kinabatang River in Sabah while its emerald green river suggests Vietnam's Halong Bay. And at good selfie angle, it will look like you've also been to El Nido, Palawan.
Sinulog Festival = Mardi Gras of Brazil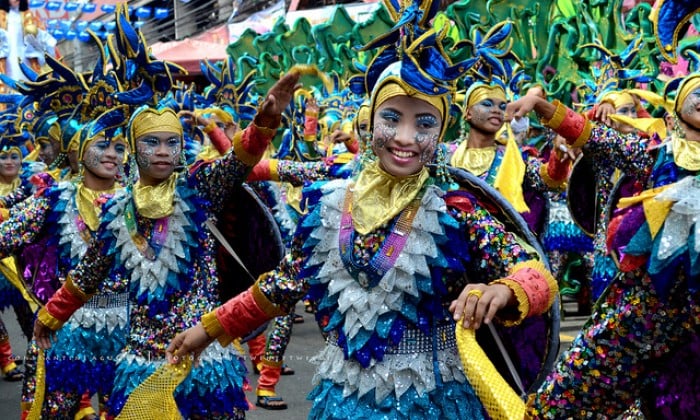 Sinulog is one of the greatest Philippine festivals you don't want to miss. Awesome parties that would sometimes involve paint, flamboyant costumes from all over the regions, and colourful floats would grace the streets of Cebu every 3rd Sunday of January. The colours, the beat and the festive vibe of Sinulog are definitely like that of Brazil's Mardi Gras.
Argao Rice Terraces, Butong, Argao = Bali, Indonesia and Sapa, Vietnam
You remember Liz Gilbert's scenic bicycle ride with a backdrop of rice paddies? You don't have to travel to Bali, Sapa or even to Banaue to see such wonder of nature. Cebu has its very own version of the stunning rice terraces. Just to go Barangay Linut-od and Barangay Butong in the municipality of Argao.
La Vie Parisienne, Lahug = Japan and Korea

When the night comes, led-powered pink Sakura trees would lit up La Vie Parisienne, making it ideal for dates. The view during day time is not so bad as well — it will give you awesome selfies that will make you look like you're in Japan or Korea. And oh, they serve delectable French cuisine.
UP Otaku Fest = Akihabara / Otome Road, Japan
Cosplayers and anime fanatics rejoice! Join the UP Otaku Fest, a yearly event held in UP Cebu campus, and you'll get to meet and greet interesting cosplayers and anime fans alike. This anime-inspired event is totally a haven for Japanese or JPop fans! When you're in, you might hallucinate that you're in the Anime Streets of Japan.
Joed's Lutong Hapon = Japan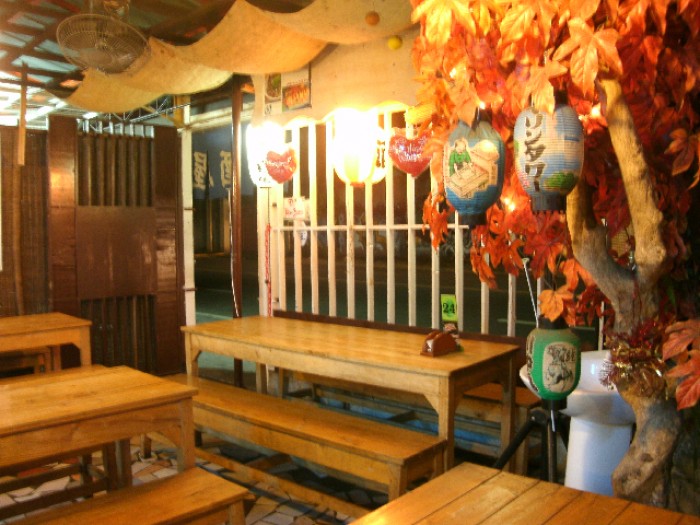 In terms of food, Japanese restos are aplenty in Cebu, yet a Japanese carinderia (small eatery) in Mabolo serves Japanese food at affordable prices. Its ambiance will remind you of Brittany Murphy's movie in Ramen Girl.
That wraps up our tour in Cebu. If you want your photo to appear like you've been to Japan or Amsterdam, work on that selfie angle and you will get instant likes and double-taps on social media!
This article originally appeared in Tripzilla Magazine on March 7, 2016.