You will not run out of things to do in Banaue. In fact, with all that you can do and see in this Northern gem, you'll need to plot your visit well to maximize your time here. The trekking alone will eat up a sizeable amount of your time, but you also need to see and experience the cultural heritage and artisan finds that are native to Banaue. Your Banaue trip will be one of villages and viewpoints – and we're almost certain you'll love every minute of it. Here are some points of interests that you should check out while you're in town.
Lace up your sneakers (if you are ready to hike) and prepare your camera to get Instagram-worthy shots.
1. Trade Center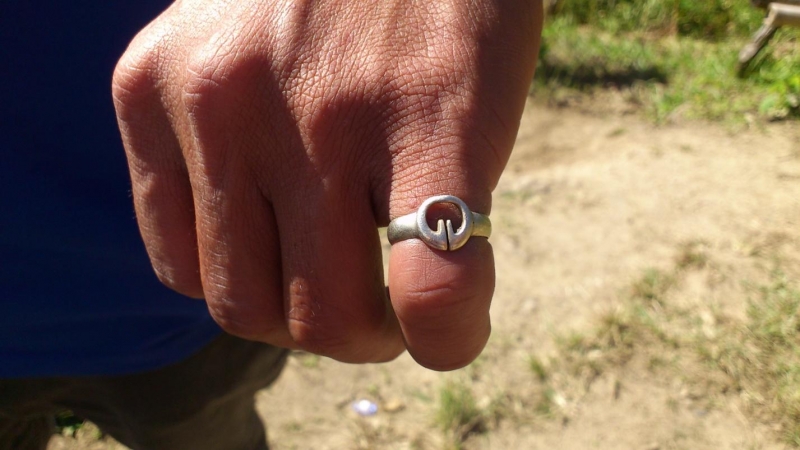 This is a souvenir hunter's haven. Their wood carvings are pocket-friendly, so you'll want to grab a few to take home as souvenirs. You'll also want to grab your own Ifugao fertility and lucky charm called "lingling-o." If you are observant enough, you'll notice that most of the locals wear the symbolic "lingling-o" as accessories or ornaments – rings, necklaces, earrings, bracelets, keychains, or wall decors. They come in metal or wood.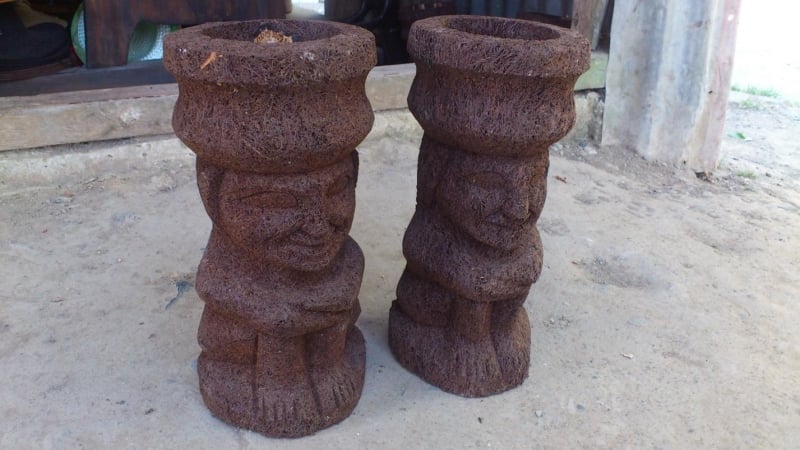 Trivia: There are some souvenirs that are unique to each store because the design depends on the specific carver. For instance, I found a unique ashtray that is shaped like a wooden guitar, but I could not find the same item in the other shops. And when buying a wooden carving or a house ornament, most locals would suggest buying it in pairs as they usually make male and female versions of each design.
2. Banaue Museum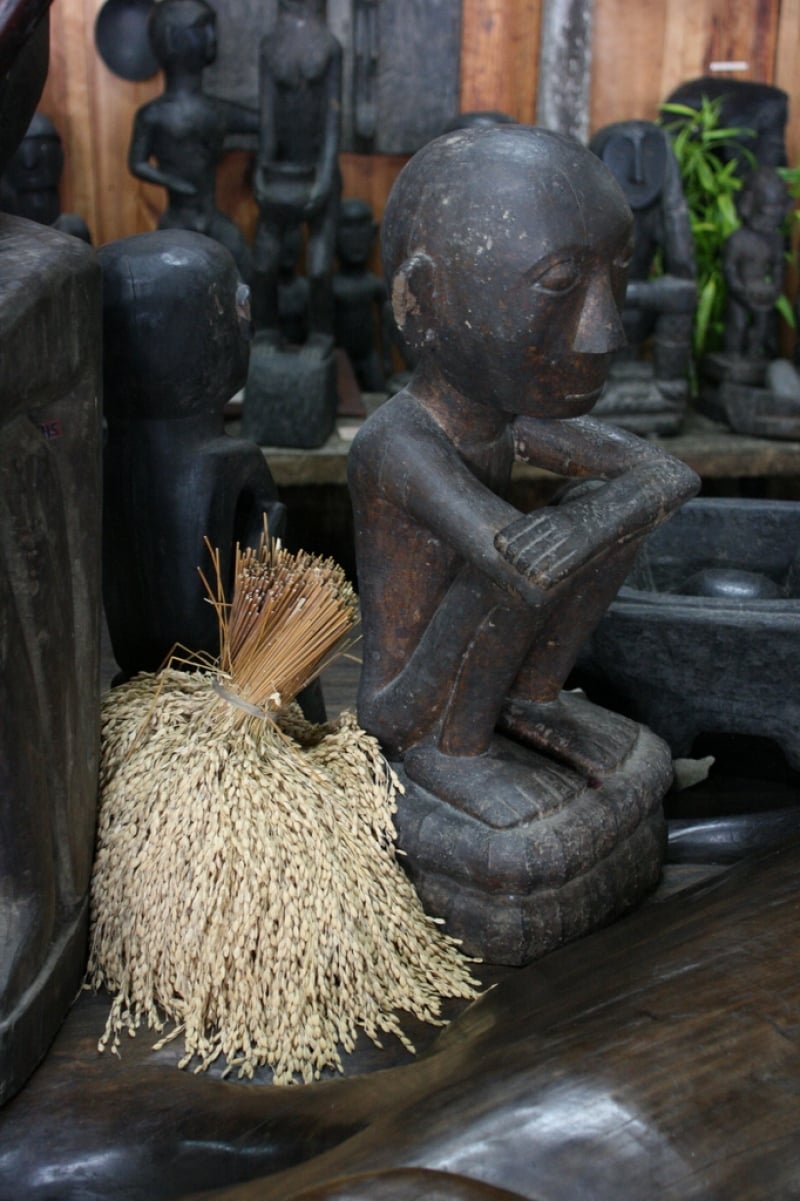 If you are not into trekking, visit this museum to get to know the life of the Ifugao ancestors. It's just a few minutes' walk from the town marker. You can view antiques and artifacts that tell stories of the history of the Ifugaos.
3. Museum of Cordilleran Sculpture
Another museum worth checking out is the Museum of Cordilleran Sculpture. Founded by George and Candida Ida Schenk over 30 years ago, the museum has remained conscious of the importance of preserving the Cordilleran culture for its own people and for future generations. There is an admission fee of ₱100.
4. Tam-an Village
This can be a bit creepy, but you can request a family to see the bones of Ifugao ancestors for a fee. Most of these bones are bundled, preserved, and wrapped in colourful hand-woven blankets. The experience is unique, and it'll give you a fine appreciation of the Ifugao traditions and heritage.
5. Bocos Village
Visit this village to find interesting huts adorned with heads and skulls of carabaos and wild pigs. In modern times, you are considered wealthy based on the number of properties you own. For Ifugaos, they do their lifestyle check with the number of animal skulls with which you decorate your hut. The more skulls you have, the wealthier you are.
You can also find the villagers' most sacred rice idol, bulol, in a rice granary. The bulol is exposed only during harvest time and involves a lengthy ritual of bathing the idol with animal blood. Visitors may request to see the bulol with the owner's consent.
6. Poitan Village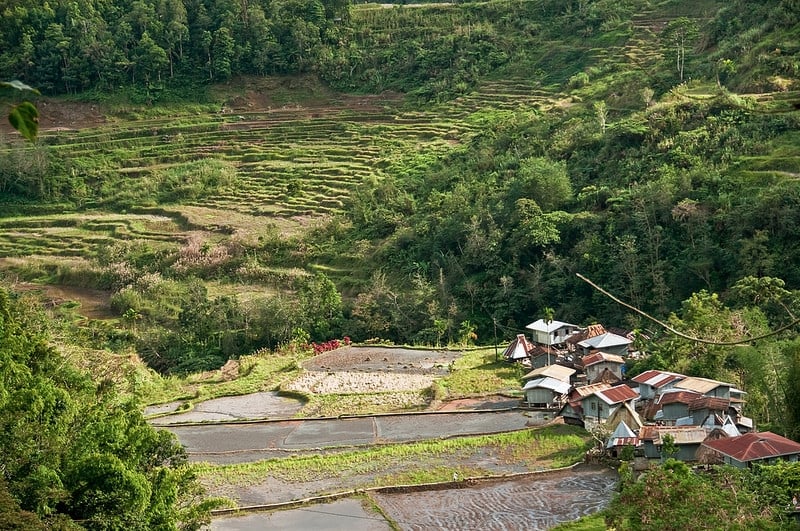 This is the village of the weavers and carvers. It boasts of magnificently lined Ifugao huts on mountain slopes surrounded by stonewalls that serve as protection of the villagers from the invading tribes. The legendary stone post that is protected and idolised by the villagers is also worth checking out.
7. Guihob Natural Pool
It takes around 45 minutes from the town proper to reach this pool. Trekkers can enjoy a good picnic with friends and a refreshing swim in crystal clear spring water that trickles from a small waterfall.
8. Banaue View Point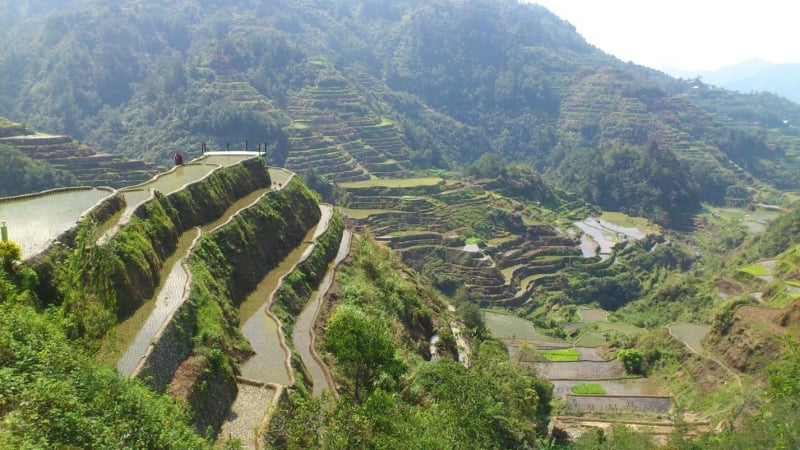 There are four views of the terraces at different angles that can be reached by tricycle or private car. There are souvenir shops at most viewpoints as well as Ifugaos dressed in their full regalia, ready to pose for you. Don't forget to leave a tip after taking their photos.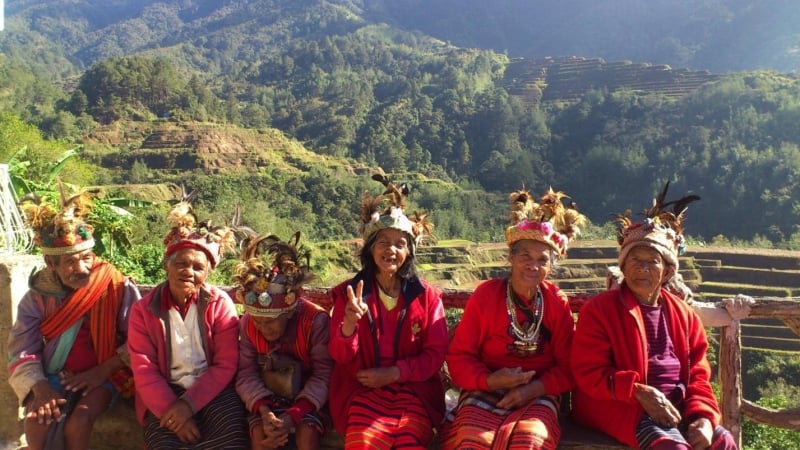 Trivia: These elderly Ifugaos know how to speak English for easy conversation with the tourists.
Banaue is not only for the trekkers and hikers but also for history geeks and culture vultures. With the amount of heritage, history, and culture in this Northern province, you'll discover more than enough reasons to visit Banaue for the weekend. It is definitely cultural-awakening and a humbling experience to interact with the locals and learn their way of living.
This article originally appeared in Tripzilla Magazine Philippines on November 17, 2017.