Patay Na Si Hesus (pronounced as "hay-sus") literally translates "Jesus is dead". Disclaimer: this has no relation to religious beliefs. The movie title itself creates a stir amongst the audiences which may be considered as blasphemous by some conservative people and praised by the others for its wit.
Patay Na Si Hesus, one of the 12 films of Pista Ng Pelikulang Pilipino (Filipino Film Festival), is a Cebuano dramedy (a portmanteau of drama and comedy) that tells us the tight-knit Filipino family relationship where despite having separated parents, the family still stands strong as a unit.
It follows the story of a single mother, Iyay, who dragged her (kicking, screaming and sulking) three adult kids on the road trip to Dumaguete to pay their last respects to their estranged father. When you throw in the major characters: a single mother who pretends not to have loved her estranged dead husband; an eldest child with a Down's syndrome; a trans man middle child who got heartbroken en route the journey; and the youngest one, a bum who had not passed his board exams and impregnated his girlfriend, you got yourself a dark comedy with colloquial references. Let's not get started with the film's stream of Cebuano profanities that instantly became a crowd favourite.
You know the saying about the journey matters more than the destination? This movie got it on point. If you are itching for a road trip just like the film, here are most of the side trips, if not all, that the family took en route to Dumaguete:
Cebu
San Vicente Ferrer (Pitalo Chapel), San Fernando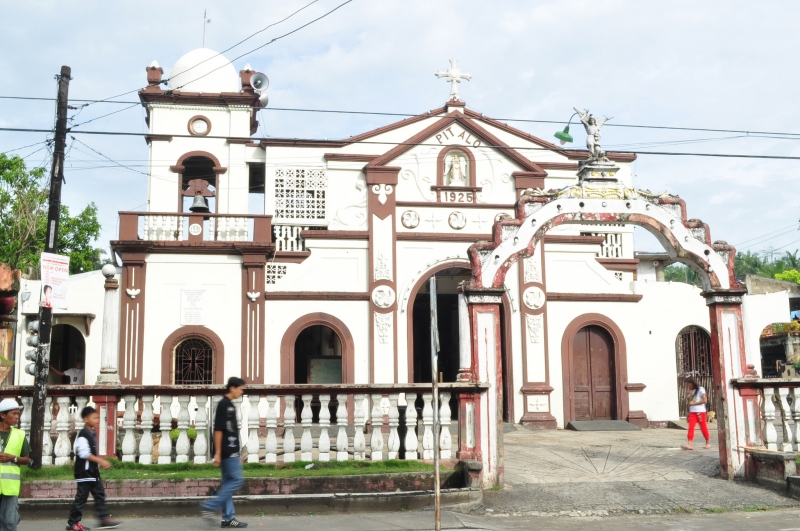 The mini-van passed by San Fernando town. Its maroon and white facade reminds you of an old Spanish chapel and moustached men with curly hairs. The chapel was built in several stages: in 1925, the facade was completed, followed by the belfry in 1931 and lastly the back in 1939. Just like the other old Spanish-inspired churches, the ceiling was beautifully painted by one of Cebu's 1930's masters.
Carcar Public Market, Carcar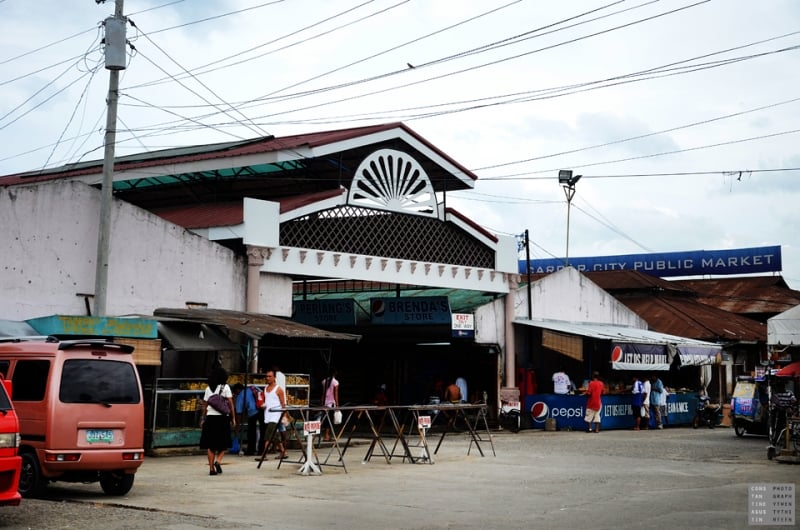 It was noon when the family stopped over in Carcar to have lunch. The scene where vendors brandished their wares under their noses is just a typical scene for the locals. A road trip in Cebu is not complete without lechon. And yes, you can have a kilo of cholesterol goodness for lunch. Aside from the Cebu lechon, you can take home a pack of homemade chicharon (pork skin) and ampao (puffed sweet rice crispies). Enjoy!
Simala Shrine, Sibonga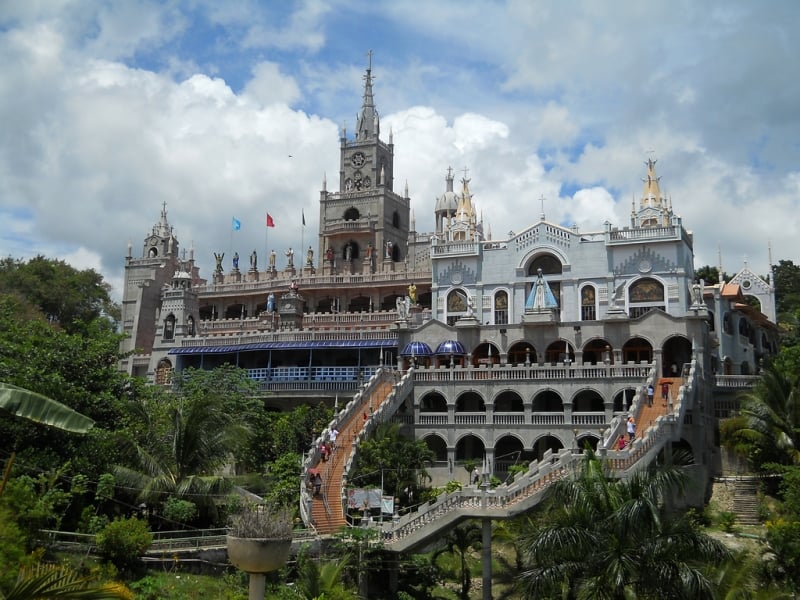 The family picked up the cray-cray sister sister of Hesus in the castle church that has European vibes. Its Gothic-ish spikes and gray facade would make you think of Barcelona's Sagrada de Familia. Locals and tourists would travel 2-3 hours to light a handful of colourful candles and pray. Marian images and testimonies from cancer survivors and board exam passers decked the hallways. An occasional wheel chair, canes and notes are also posted as testament of a devotee miracle from Mama Mary.
Nuestra Señora del Patrocinio de Maria Parish Church, Boljoon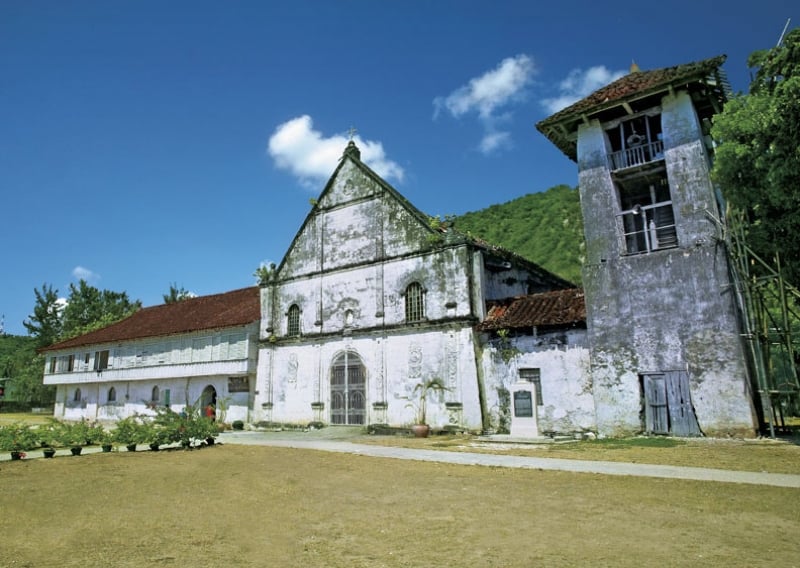 Boljoon Church is strategically positioned where the church's backdrop is the hill, and when you get out from the church, you will be greeted by the gorgeous view of the sea. This church was featured early this year in a Can't Help Falling in Love movie. Nearby stands Eli Rock where lovers and sunset chasers can sit and contemplate life's challenges as you watch the sun setting down gracefully.
Dumaguete
Belltower of St. Catherine of Alexandria Church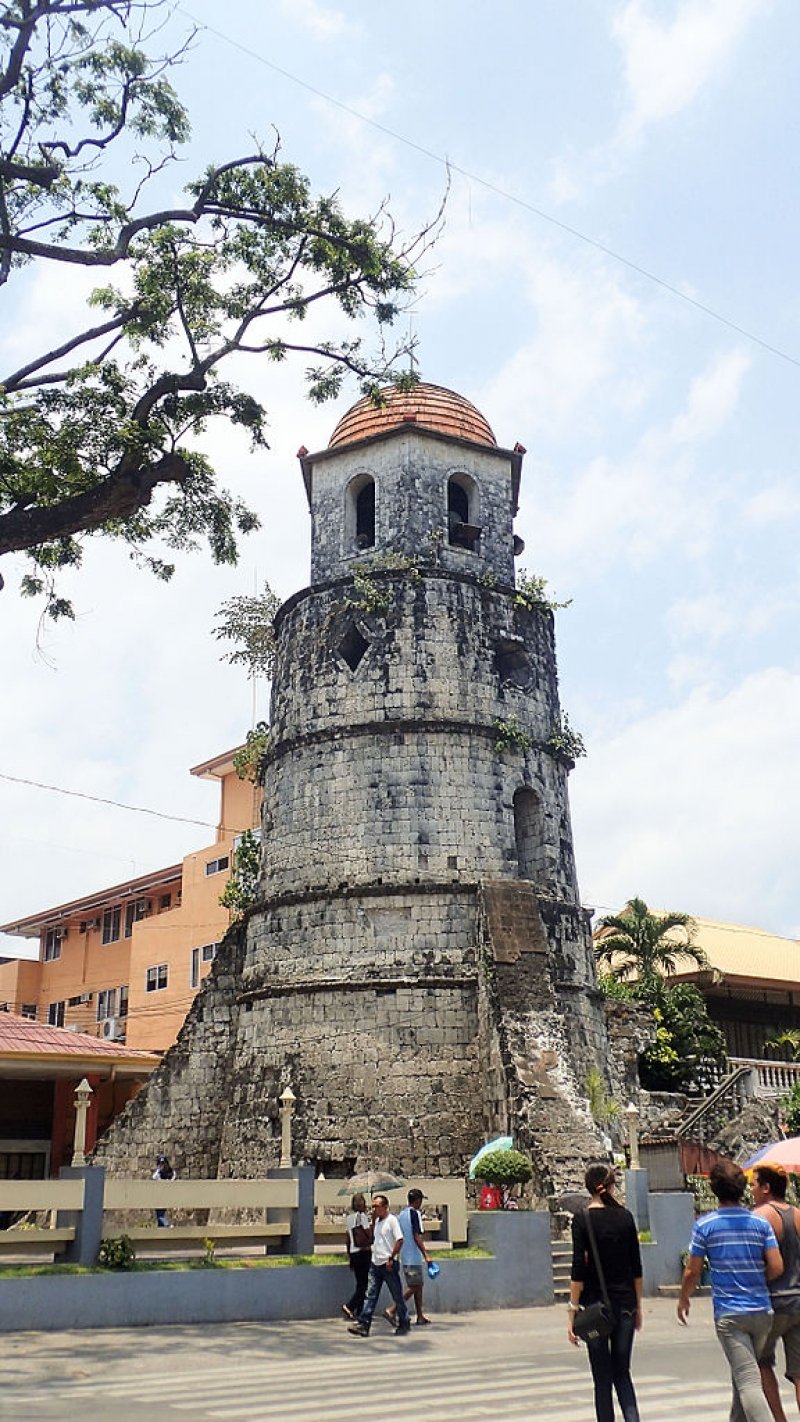 A visit to a new city requires a church visit. The bell tower of St. Catherine of Alexandria Church got incidental shots as part of the Dumaguete snippets. This is also proof that the Philippines has old churches scattered all over the country.
Silliman University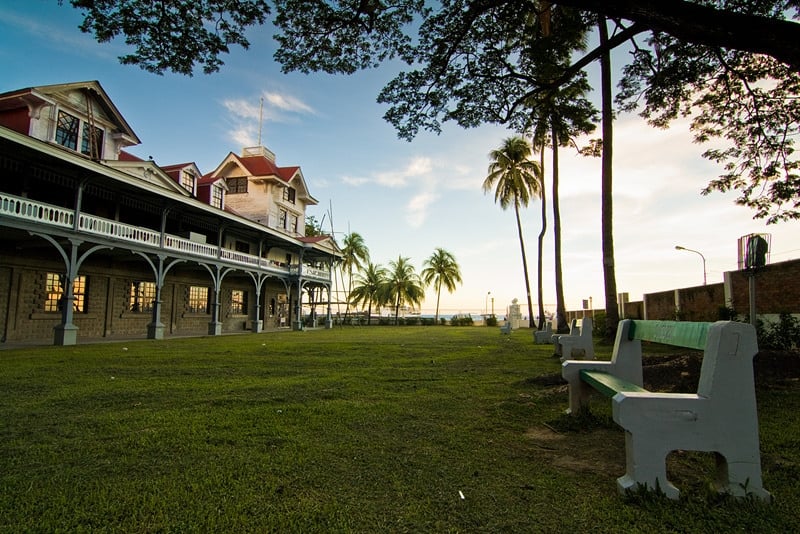 Dumaguete has its own bragging rights as they are a proud province of having the first American university in the Philippines and in the entire Asian continent. Panning shots were seen to that of Silliman Hall. Its architecture is reminiscent of the stick style type that is mostly seen in American buildings in the late 19th century. They say that some of the materials came from an old theatre in New York.
Rizal Boulevard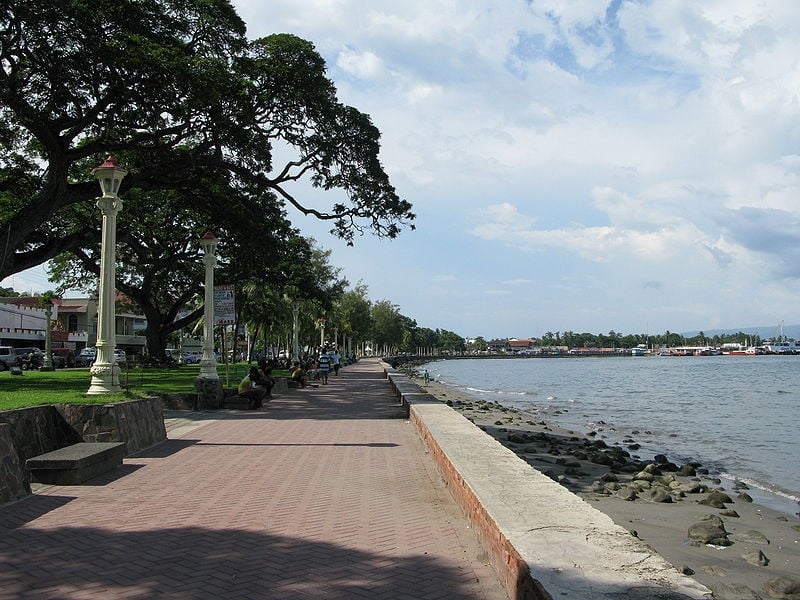 This is another popular Dumaguete landmark to both locals and tourists. You can do your own people-watching or just savouring the beauty of slow travelling. In this scene, Jude and his siblings, Bert (the guy with a Down's syndrome) and Jay (the bum) were discussing their funeral preferences while enjoying a box of sylvanas.
At the end of the film, the family was seen enjoying each other's company. It was clear that the journey brought them closer together. The director and writer had spun personal touches wonderfully featuring sentiments and realities in each of the character's struggles which added to the raw authenticity of the film. The writer confessed that he loves driving down south of Cebu, thus inspiring him to write the story of Iyay, Jude, Bert and Jay. And let's not forget about Judas (not the Iscariot), their adorable pet dog.
Patay Na Si Hesus is written by Fatrick Tabada and directed by Victor Villanueva. The film won QCinema Film Festival 2016's Audience Choice Award for Feature Film and the Gender Sensitivity Award.
If you haven't seen it yet, it's time you do before it's totally gone in cinemas. This is the kind of Filipino movie all of us should support. Watch the trailer below:
*Featured image above screengrabbed from the movie trailer
This article originally appeared in Tripzilla Philippines on August 25, 2017.